One of Josh Roxas' work was auctioned off at the A4D Fund Raising Dinner at the Dusit Thani Hotel last March 18, 2017.
A4D, Action 4 Diabetes, is a non-profit organization that helps children and young people who suffer from type 1 diabetes. They organized the "A Night with Heroes", a fundraising dinner event and charity auction for the said cause.
Josh Roxas' work, "Abstrakat", was one of the paintings being auctioned in the said event. He took to Facebook and posted a photo of his work being presented by His Excellency Brian Davidson, British Ambassador to Thailand.
"I feel so honored to meet him in person and he congratulated me for such a beautiful work! Such a memorable night for Josh's Art and Leisure!", he posted.
Josh Roxas is a multi-awarded Filipino artist who has his works exhibited at various high-end hotels and exhibits throughout the Kingdom. He specializes in various media such as acrylic, oil and mixed media.
A4D was able to raise 1.1 million baht during the said event. Roxas donated a total of four paintings to A4D which cost around 90,000 bath.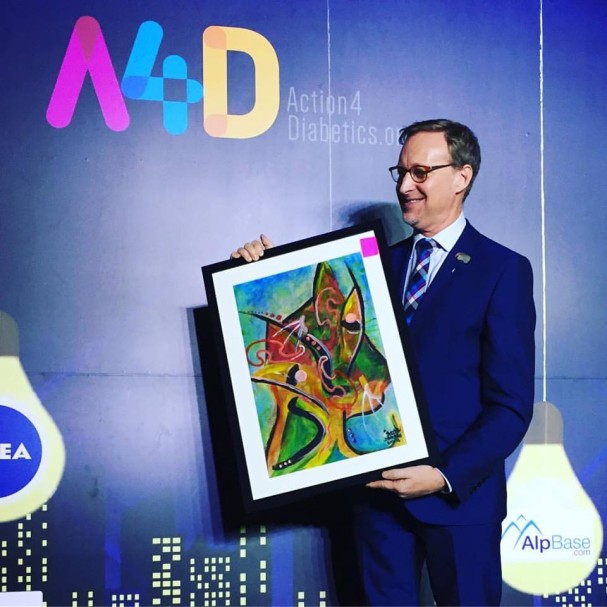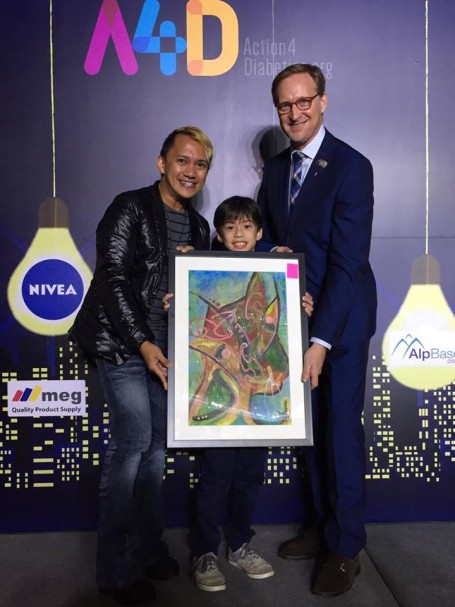 Photos: His Excellency Brian Davidson, British Ambassador to Thailand with Filipino painter Josh Roxas at the auction.
More photos at A4D Facebook page.