With deep sadness, Pinoy Thaiyo shares the news that Gary "Alamid" Ignacio passed away at 2:50pm April 17, 2015 due to multiple organ failure.
Here's a post from Alamid's Facebook page: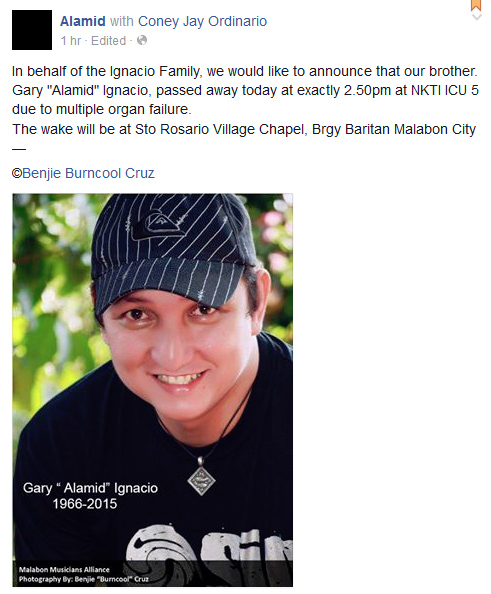 It was reported that sometime in August 2014 after his concert tour in the United States with his band Alamid, he complained of physical weakness. It was found out later that he was suffering from a serious illness.
He is survived by his wife Maria Buena and their children Sean Gabien and Ashley.  Please remember his family in your prayers.
He is gone, but his songs will forever be cherished by many Filipinos.
What songs come into your mind when you hear about ALAMID?