"There are miracles!"
These were the words of Celia Veloso, Mary Jane Veloso's mother, upon learning the 11th-hour reprieve that was given to her daughter. Veloso's execution by firing squad was postponed after her alleged recruiter surrendered to the police in the Philippines on Tuesday.
The said temporary reprieve from the Indonesian government was given minutes before her scheduled execution before dawn on Wednesday. As Veloso's relatives in transit learned the news they began shouting and jumping and calling for the bus to stop and turn around.
"The executions were carried out at 12:30 a.m.," Suhendro Putro, funeral director with the Javanese Christian Church (GKJ) in Cilacap, said in a short message service.
But Mary Jane Veloso is spared.
"We are so happy, I can't believe it. I can't believe my child will live." Celia Veloso told radio station DZMM.
Charles Jose, spokesman for the Department of Foreign Affairs said their cries for mercy had been heard, the Philippine Daily Inquirer reported.
"We are relieved that the execution of Mary Jane has not been carried out tonight. The Lord has answered our prayers," he said.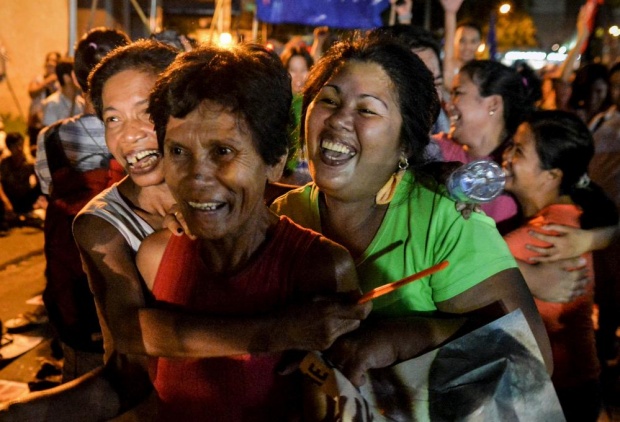 Listen to Mary Jane's mom and grandmother as they learned the news that her life was spared from the execution.