A Filipino American won a City Council seat in Jacksonville, Florida on May 19, 2015 becoming the first Filipino American and Asian-American to serve the city.
Anna Lopez Brosche defeated incumbent Democrat Council Member Kimberly Daniels in the At-Large Group 1 runoff, with 104,835 votes compared with 84,625 votes for Daniels, with 187 of 199 precincts reporting.
Brosche's father is a Filipino who joined the Navy and eventually gained US citizenship. She was born in Jacksonville at the Navy hospital. She holds a bachelor's degree in accounting from the University of North Florida (UNF), and later, a Master of Accountancy from UNF.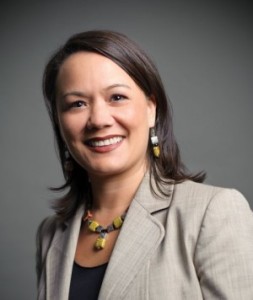 Brosche is also a mother of two children. Her husband, David, is a Lieutenant Commander in the U.S. Navy Reserves with 17 years in the military. The family lives in Jacksonville's Westside.
During the campaign, the Filipino-American Brosche was backed by the local business community which also helped in raising campaign money for her candidacy. Local news outlet, The Florida Times Union, also endorsed Brosche stating that she "is one of the most impressive candidates this editorial board has interviewed".
The Filipino community in Jacksonville congratulated Brosche in winning the seat.
Source: Inquirer.net