The ex-editor of Pasugo, Iglesia ni Cristo's official publication and his family, are now expelled from the church. The expulsion is due to Samson's refusal to submit to the church authority according to Edwil Zabala, spokesperson of INC.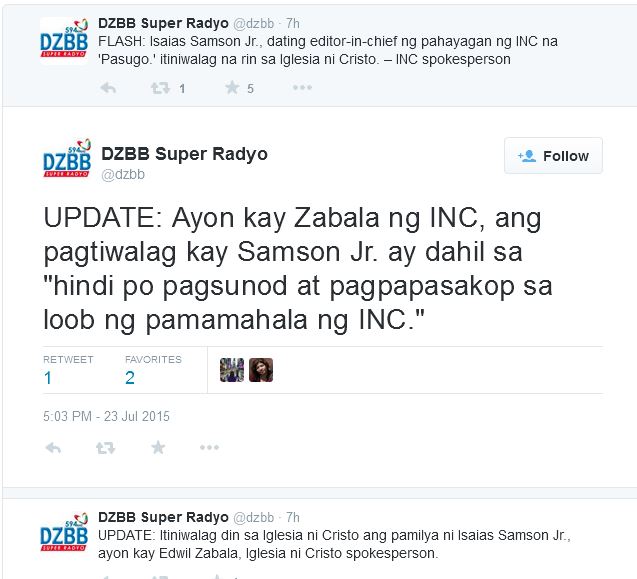 Earlier, Samson Jr. claimed that he was illegally detained by the INC's Sanggunian due to his expose' of corruption allegedly practiced in the church. In an interview with Jessica Soho, he also claimed that the INC's Sanggunian will release him and his family if he would negate the allegations made by Angel and Tenny Manalo in a Youtube video. The INC's Sanggunian allegedly suspected him of being the person behind the blogger Antonio Ramirez Ebangelista who manages a blog critical to the current INC administration.
The announcement was made during the church worship services earlier today, July 24.