Fresh from its successful anniversary show last month, The Comedy Club Bangkok had decided to make an overseas performance in the Philippines for an improv comedy show.
Club founders Chris Wegoda and Drew McCreadie together with Ari Weaver brought the house down with their famous "WHOSE LINE" show in Makati City on September 30.
In an interview after the show with PinoyThaiyo, the founders said:
"The show went very well. There was a nice big crowd, mixed between Filipinos and expats. Everyone really enjoyed themselves, and many had never seen live improv comedy before."
Amazed by the hospitality they received in their brief but memorable stay in the country, Chris only has praises about the Philippines and its people.
"The Philippines is beautiful, and the people are so friendly. Living in Bangkok, I thought Thailand was the land of smiles, but The Philippines will give Thailand a real run for its money," added Chris who also serves as Creative Director of The Comedy Club Bangkok.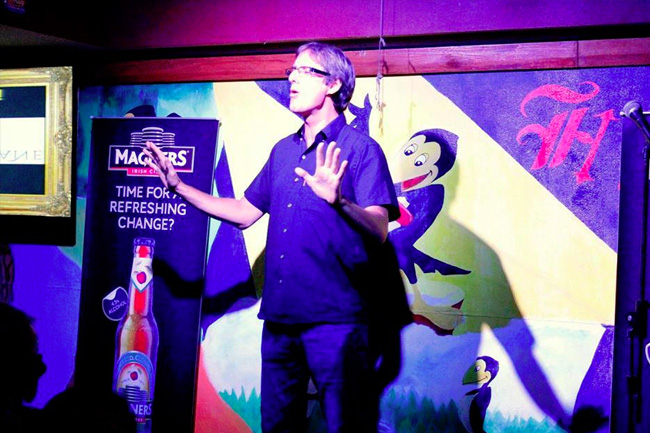 The Comedy Club Bangkok celebrated its 1st anniversary last week. It is also billed as the city's only dedicated English-language comedy venue.
For more comedy from The Comedy Club Bangkok, check out improv and stand-up comedy shows every Friday with improv comedy this week! For more info go to ComedyClubBangkok.com and Facebook.com/ComedyClubBangkok.