The search for The Bagong Bayani Awards (BBA) 2016 is now open. It is a worldwide search for the country's outstanding and exemplary Overseas Filipino Workers (OFW).
The deadline of submission is on December 15, 2015.
According to its website:
"Bagong Bayani Awards (BBA) seek to recognize and pay tribute to our OFWs for their significant efforts in fostering goodwill among peoples of the world, enhancing and promoting the image of the Filipino as a competent, responsible and dignified worker, and for greatly contributing to the socio-economic development of their communities and our country as a whole."

"It is under Bagong Bayani Foundation, Inc. (BBFI), a non-stock, non-profit organization conceived to uphold the new heroes of our time, the overseas Filipino workers. It works hand-in-hand with the POEA and OWWA in paying tribute to the OFWs through the Bagong Bayani Awards."
The only Bagong Bayani Awardee from Thailand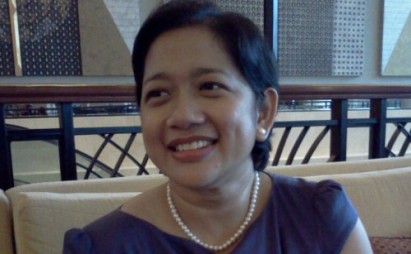 Analiza Liezl Perez-Amurao is the only Filipino working in Thailand to have ever received the prestigious Bagong Bayani Award.
Perez-Amurao is a Program Coordinator at Mahidol University International College (MUIC). She is the only female and Asian faculty to have held such a post so far in Thailand's top medical university. As an English Lecturer, she was chosen as the 2009 Teacher of the Year for her division and was commended for her knowledge of curriculum and teaching methodology, and her proven research capacity.
She is also an accomplished writer and researcher. In 2010, she wrote an article discussing the curriculum changes in her division which placed 5th in the 2010 SEAMEO-Australia Press Awards. She also published her paper in the International Journal of Research and Review, an internationally refereed journal for which she received the MUIC Achievements 2011.
You can submit your nomination online through bbfi.com.ph.
Source: bbfi.com.ph