Seven schools from the Philippines participated in the 12th edition of OCSC International Education Expo on November 14-15, 2015 at Royal Paragon Hall, Siam Paragon in Bangkok.
The schools included CPILS, EV Academy, Idea Language SVCS Inc., Institute for Dynamic English Advancement, Monol International Education Institute, Philinter Education Center, Pines International Academy, and QQ English. The Marketing Team of the Philippine Department of Tourism (DOT) which is based in Thailand also attended the said expo.
Organized by Office of the Civil Service Commission (OCSC), the recently concluded education expo is the largest international education exhibition in Thailand. It provides accurate and first-hand information for Thai students who are interested in studying abroad.
The expo is an opportunity to meet representatives from more than 300 leading institutions from 20 countries such as Australia, Canada, China, France, Germany, Hong Kong, Ireland, Italy, Japan, South Korea, Malaysia, Netherlands, New Zealand, Scotland, Spain, Singapore, Sweden, Switzerland, the UK and the US.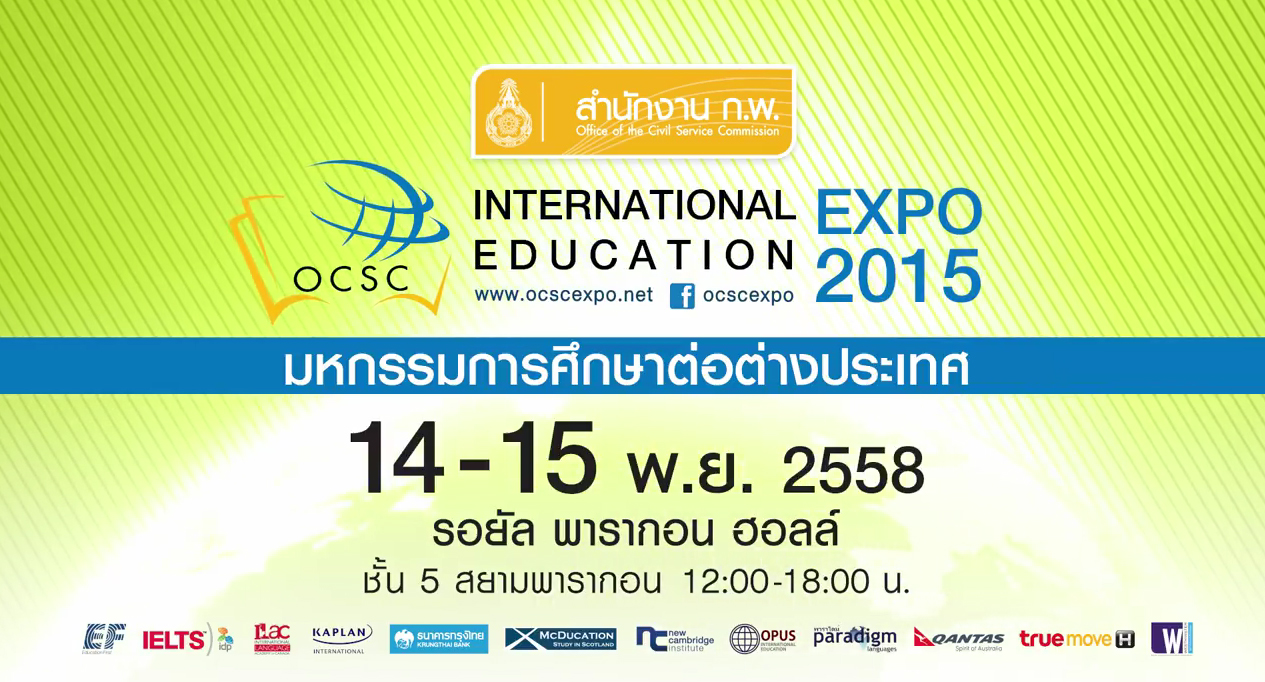 Source: bangkokpost.com