"Happy Gift Fair 2016" is now being held at Impact Hall 1- 4 from 10:00 am to 9:00 pm. It has started on November 27 and will end on December 6, 2015.
The public exhibition offers a variety of distinctive Thai products such as food and beverages, construction materials, furniture, decorations, clothes, leather products, jewelry and ornaments, appliances, beauty and health products, tourism service.
For more information about the exhibition, you may contact the event organizer.
Department of International Trade Promotion Ministry of Commerce
Tel. 0 2512 0093-104 ต่อ 405
URL: www.ditp.go.th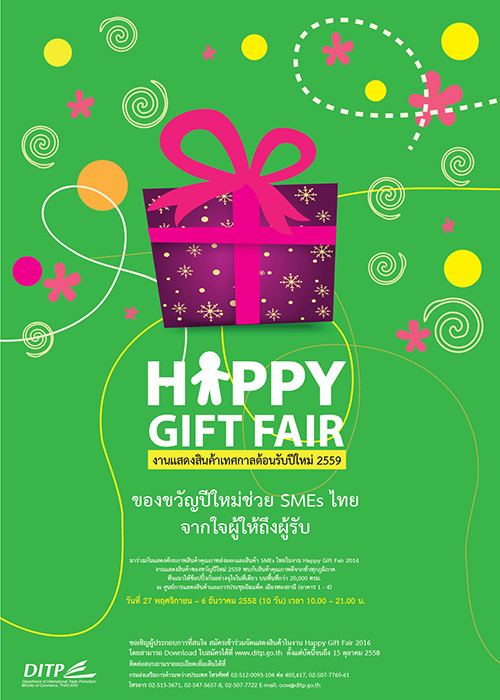 Source: impact.co.th