Thousands of jubilant Filipinos on Sunday gathered together for an early Christmas celebration of the annual Paskong Pinoy event at the Philippine Embassy Grounds in Bangkok, December 13.
Paskong Pinoy is an annual Filipino Christmas celebration organized by the Filipino Community with the cooperation of the Philippine Embassy in Bangkok. Different performances highlighted the one-day program that started from 10 am until 8 pm.
The program commenced with a thanksgiving mass officiated by Father Aaron of Virgin of Penafrancia (VOPA) at 10:30 in the morning. It was followed by a welcome address delivered by Her Excellency Ambassador Mary Jo B. Aragon. The ambassador welcomed and greeted the attendees, guests and the Filipino community in general. She also thanked everyone who came and reminded them to vote in the election next year. This is the first time Ambassador Aragon is celebrating Christmas in the kingdom.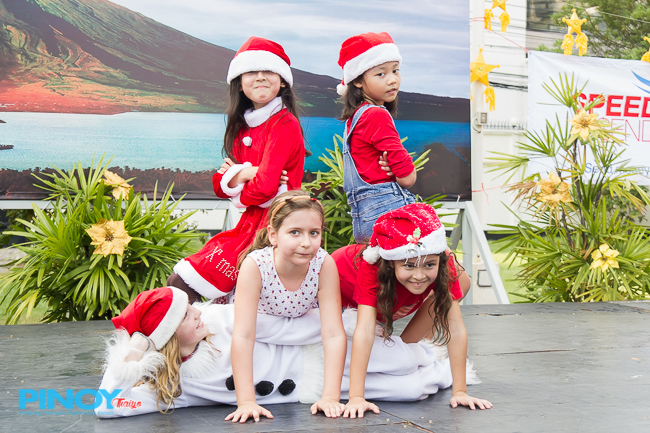 Those present witnessed jaw-dropping song renditions from Filipino groups such as Ark Bangkok, Gospel Choir and an all-male chorale courtesy of Dr. Tess Zarate. A group of Indonesian students called UNAI Chorale also amazed the audience with their angelic voices.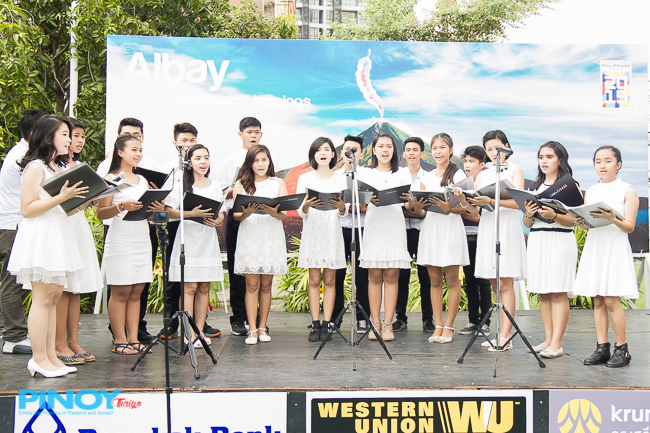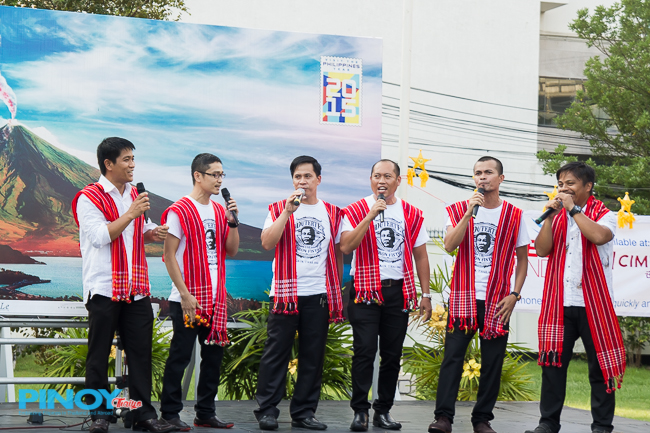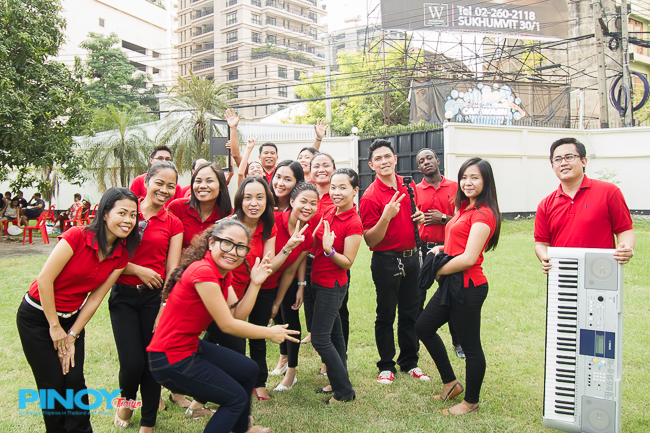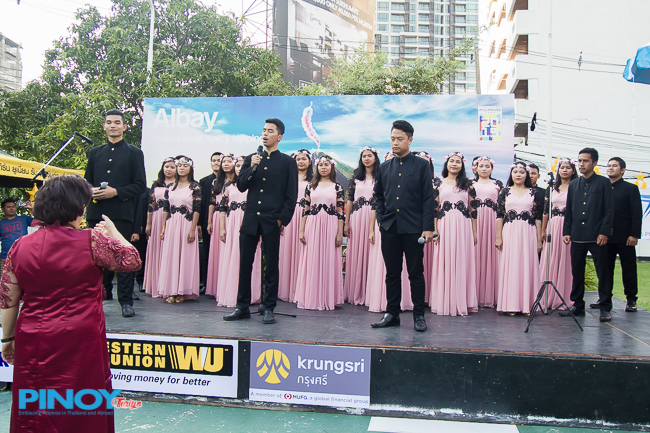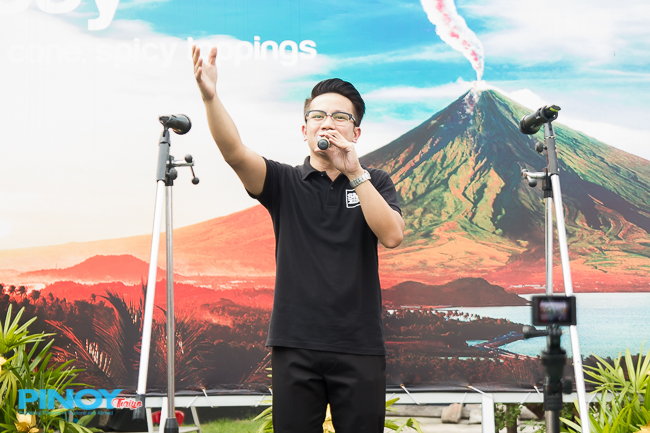 An ethnic dance performed by the Kalinga Ladies reminded everyone especially those from the northern Philippines of their roots. Dancing DJ Group which is composed of young dancers entertained the audience with their energetic moves.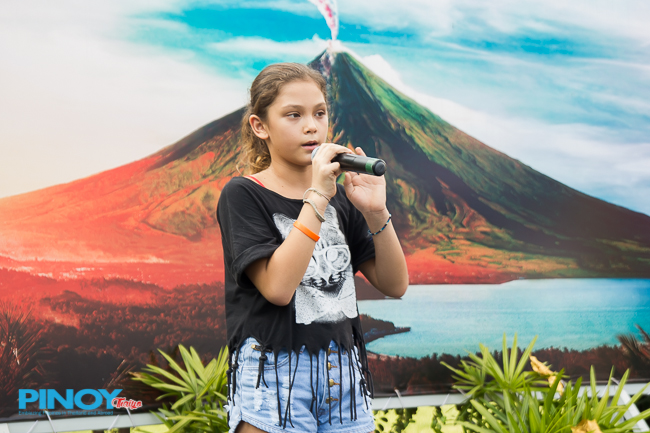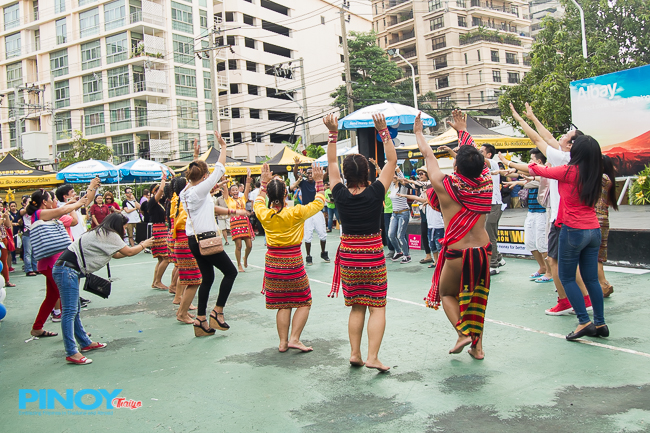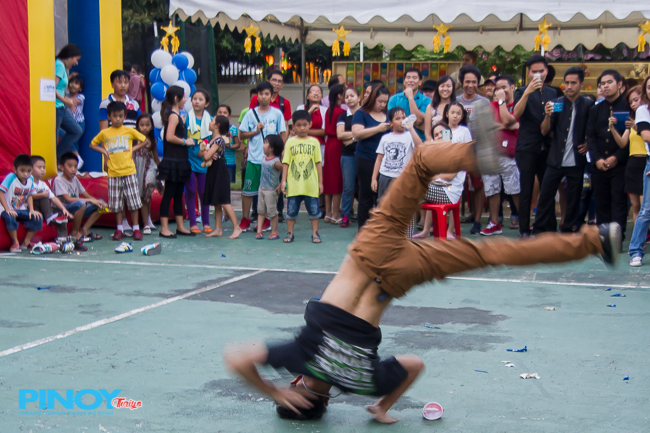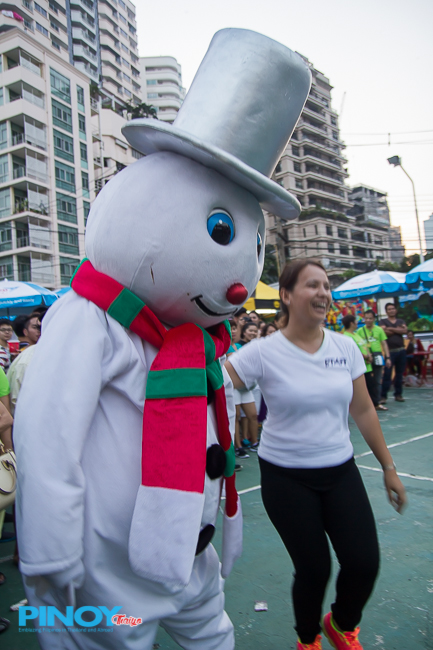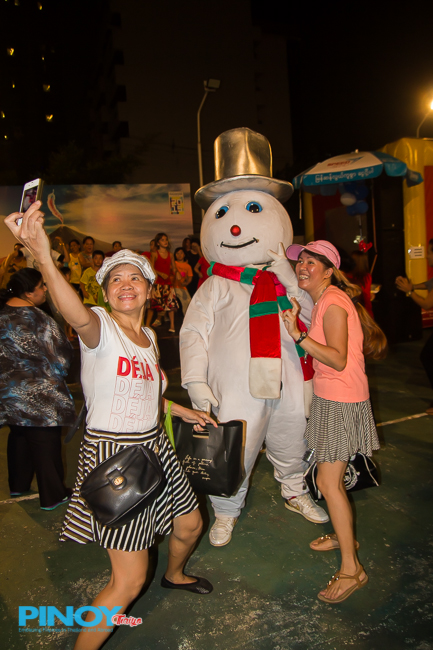 Prizes and freebies from a number of sponsors also flooded the event. Round-trip tickets from Cebu Pacific and Philippine Airlines were given away as major raffle prizes to lucky winners. Minor prizes like balikbayan boxes were also given by Seabra and many others. Money-transfer companies such as CIMB Thai Bank's SpeedSend and Western Union also prepared lively performances, games and prizes.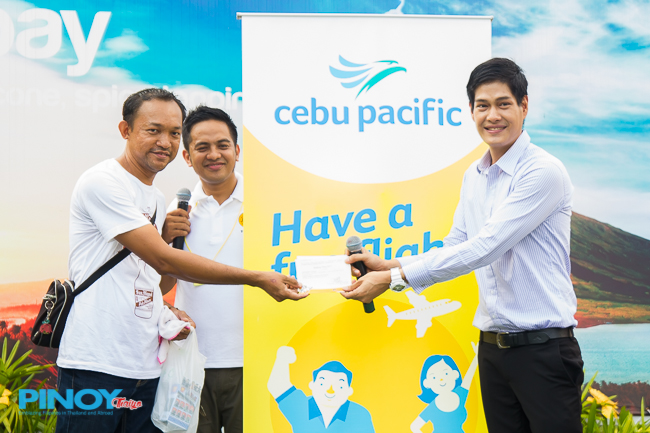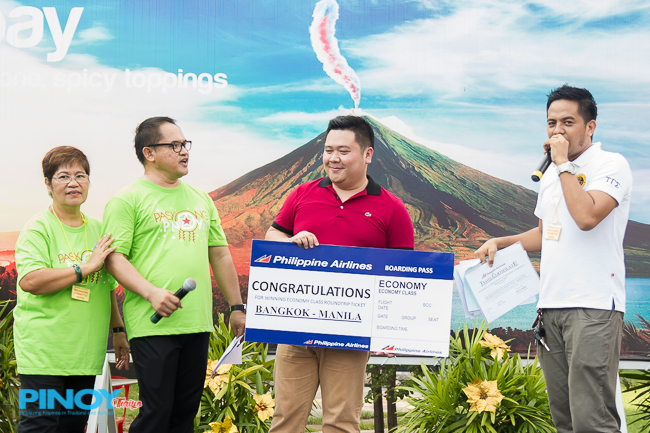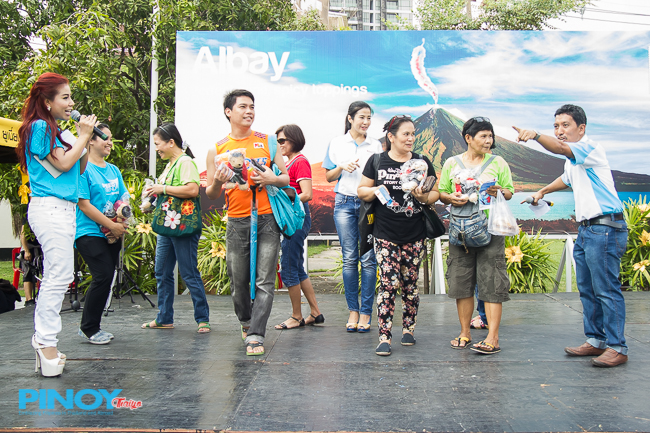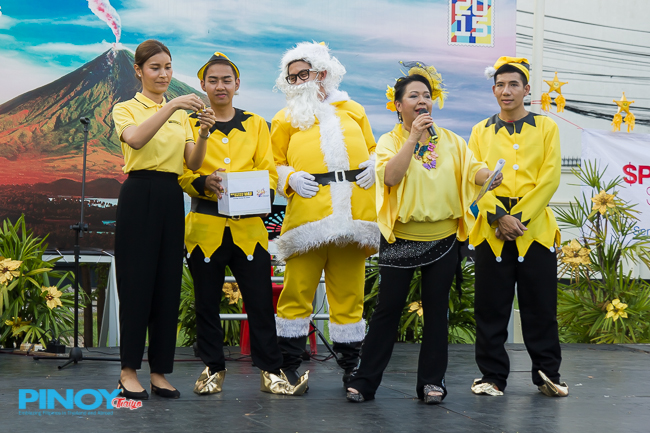 Booths were set up all over the compound where people could play and enjoy. Kids were never left aside as they enjoyed playing at the game area set up for them next to the stage.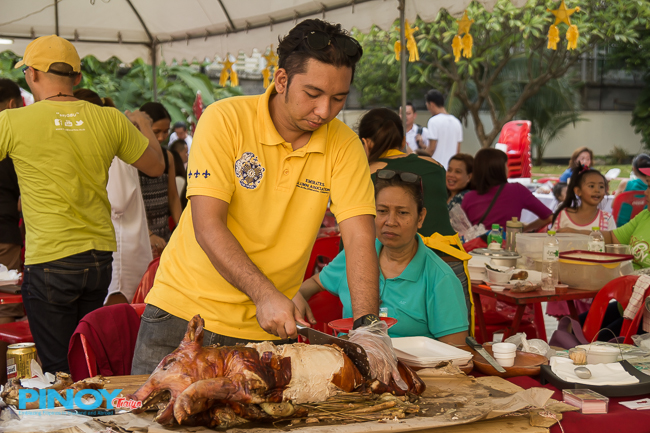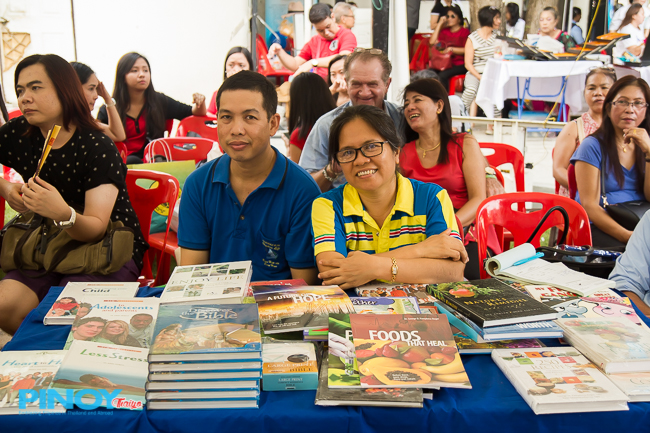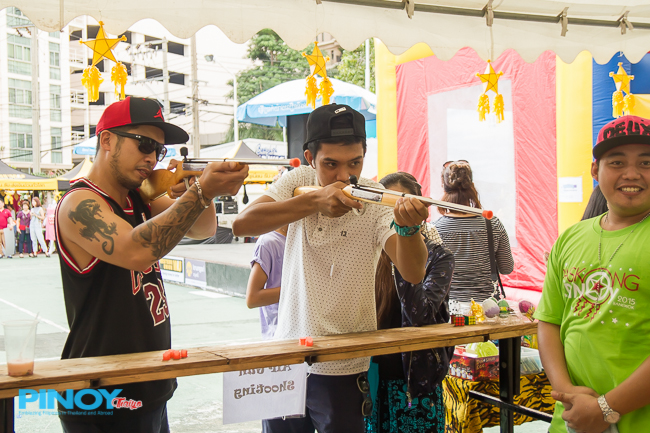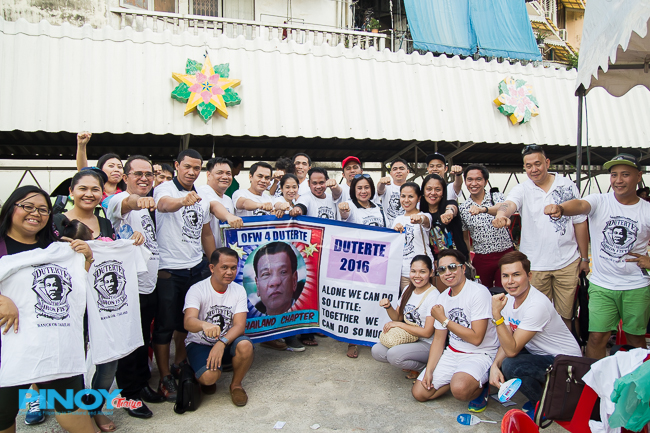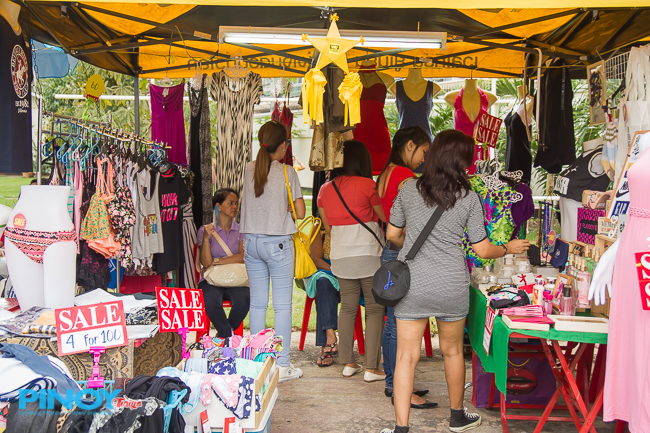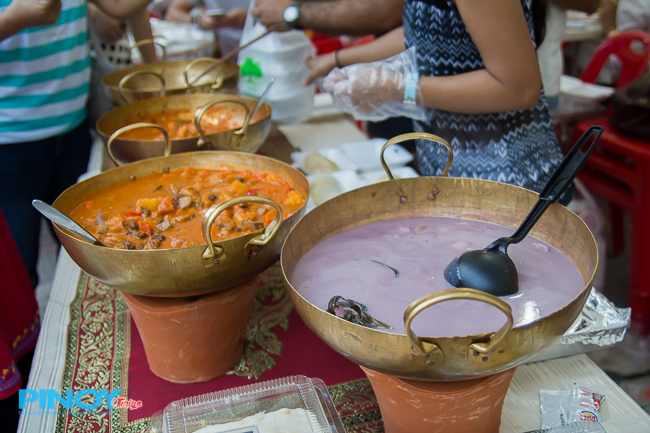 The Paskong Pinoy 2015 was organized by different Filipino groups such as United Filipinos in Thailand (UFT), Virgin of Penafrancia (VOPA), Tau Gamma Phi/Sigma Thailand Council (TGPI), Philippine-Thai Business Club (FTBC) and Filipino Workers Association of Thailand (FWAT).
In a message, UFT President Ms Angie Dela Rosa-King thanked all the participants for their excellent teamwork. She also expressed her gratitude to the sponsors and the Filipino community for supporting the event.
"I would like to thank all the participants for the excellent teamwork in Paskong Pinoy 2015 at the Philippine Embassy grounds on Sunday. This was the last event of my Presidency of UFT and I am very proud and grateful to the Filipino Community and all other guests for supporting the event and am happy to see everyone enjoying themselves," said Dela Rosa-King.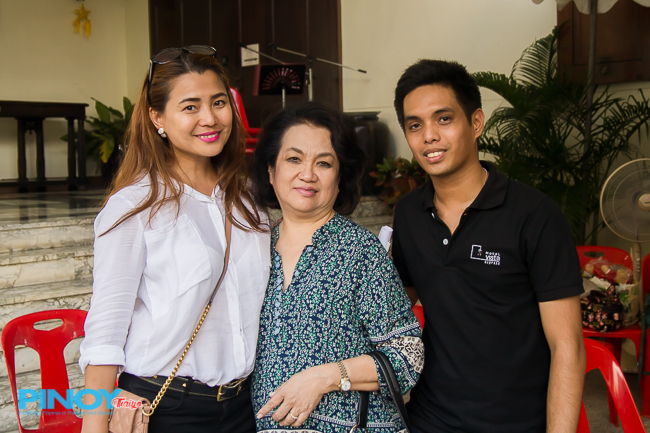 The proceeds of Paskong Pinoy 2015 helped thousand families who were devastated by typhoon Nona in Pinamalayan, Oriental Mindoro earlier this month.
Below is the list of the Paskong Pinoy 2015 sponsors:
Company Sponsors
CIMB Thai Bank
Western Union
Coca Cola Thailand
Philippine Airlines / Mr Josh Vasquez
San Miguel (Mr Joey De Guzman
Krispy Kreme / Mr Don Siangco
Gramonte Khao Yai
Seabra / Mr Dennis Manalili
Bangkok Kids Party / Aj and Lito
Grand Mercure Fortune Hotel
Menam Ramada Hotel
Cebu Pacific
Individual Sponsors
Mrs Rosalie Persson and Family
Mrs Zenny Vannaying and Family
Ms Daranee "Blyth" Kongrut
Mr Mar Samaran
Mr & Mrs Noel Avila and Family
Mr Chito Bucud
Mr Jeremy kING
Ms Maxi Gavino
Ms Bernadette Kongsawasdi
Ms Lita Lalwani
Below is the Paskong Pinoy 2015 Program