"I know it's more fun in the Philippines but it's also more, more fun in Thailand," said Tourism Authority of Thailand (TAT) Governor Mr. Yuthasak Supasorn as he invited Filipino travelers to visit Thailand at the sideline of Experience Thailand with Mario Maurer Press Conference on April 19, 2016.
"It's more fun in the Philippines" is the Department of Tourism's (DOT) official slogan to attract foreign travellers to visit the country. Meanwhile, TAT uses the slogan "Amazing Thailand" to promote Thailand internationally.
The Philippines is one of the three ASEAN countries chosen by TAT to promote Thai tourism through the help of popular Thai actor and now TAT Ambassador Mario Maurer. Other countries include Vietnam and Indonesia where Mario has a fan following of nearly a million. Maurer will also be promoting in China where he has over five million social media followers.
TAT is targeting young travellers and the Philippines is one of the most populous ASEAN countries with a large number of young people.
"More than 300,000 Filipino tourists visited Thailand last year and we want to increase the number this year", the governor added in an interview with PinoyThaiyo.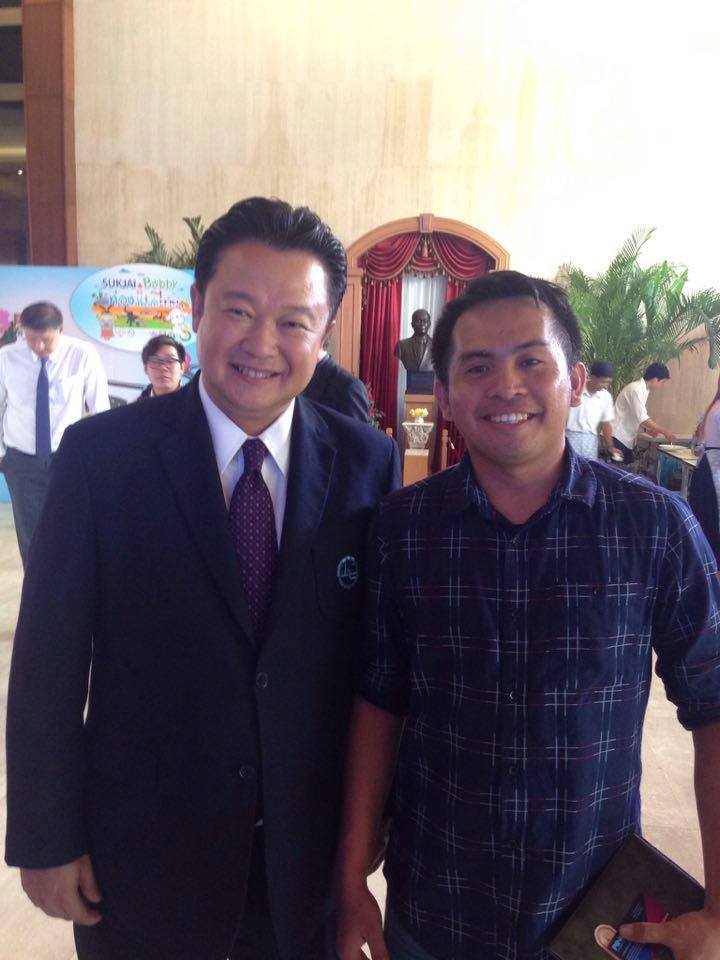 Mr. Yuthasak also shared that he visited the Philippines during Songkran where he brought some "tuk-tuk" at the Royal Thai Embassy in Manila. He also mentioned that TAT will bring some lucky tourists to Thailand to fully experience its amazing tourist attractions.
Tuk-tuk is a common form of urban transport, both as a vehicle for hire and for private use, in many countries around the world, especially those with tropical or subtropical climate.
TAT Deputy Governor for International Marketing Ms. Srisuda Wanapinyosak who also visited the Philippines for the first time shared her wonderful experience in the country. She also invited Filipino travelers to visit Thailand and experience its own brand of tourism.
Ms. Srisuda is also optimistic that more tourists will come to Thailand with its newest tourism campaign officially known as "Experience Thailand with Mario Maurer" which has just been launched.
Photo: tatnews.org