Two Filipina teachers were in the van accident which made headlines on Friday evening after the vehicle crashed into a concrete barrier and burst into flames on the Chonburi-Bangkok motorway in Chonburi province. However, only one of them luckily survived.
Ms Perlie Bihag is now recuperating at Nawamin 9 Hospital where she was visited by some Filipino friends. All medical expenses will be paid by the school.
Still shocked from the accident, Bihag had dislocated her right heel but the doctor said she would fully recover in three months.
As told to Mr David Rafael, one of her friends who visited Bihag in the hospital, "they were sleeping in the van when somebody suddenly shouted and the van started flipping over. Only four of them were able to make their way out of the van. She couldn't help others because she couldn't walk and was afraid the van was going to explode".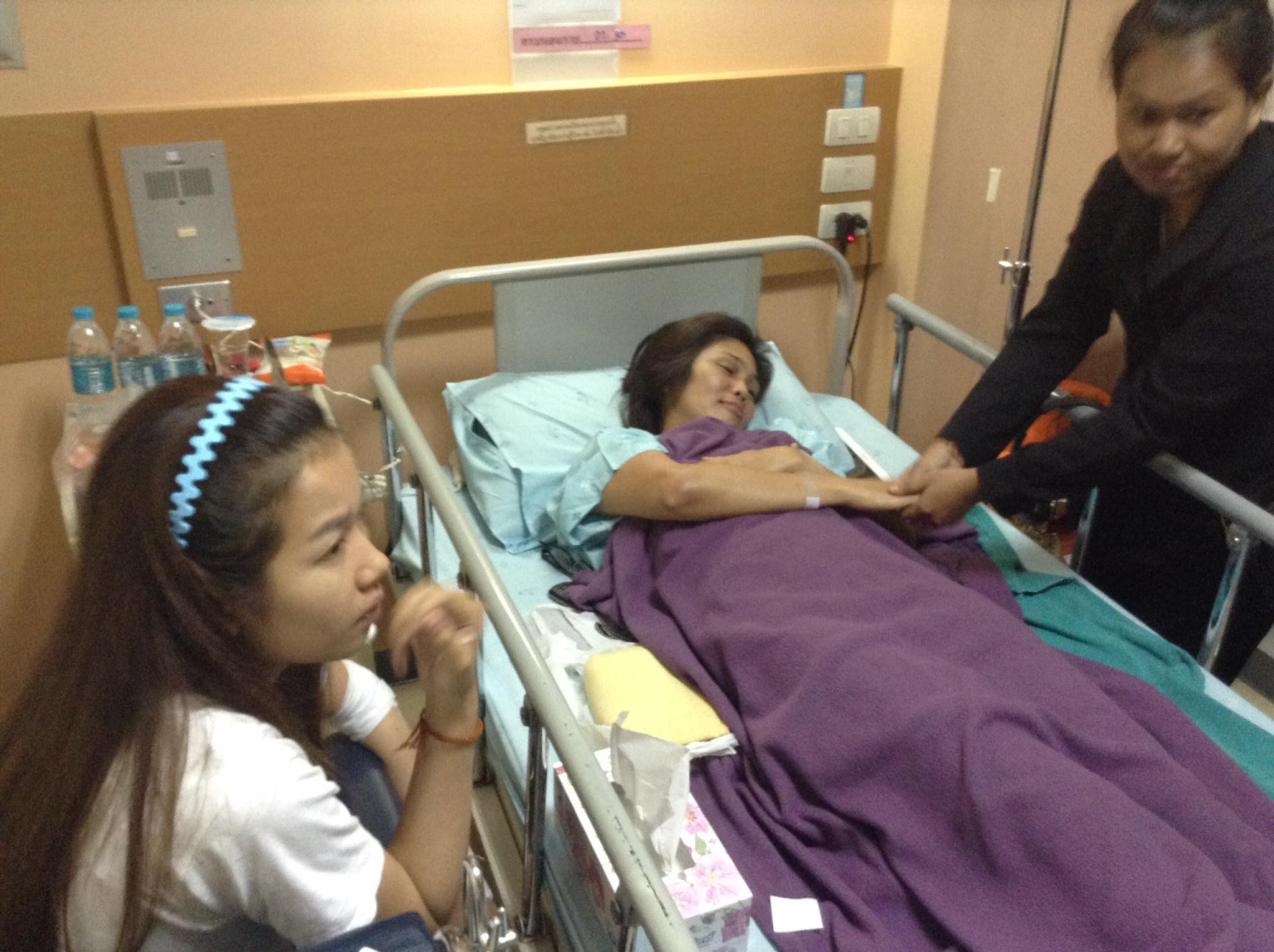 She remembered that it took 30 minutes after the crash when the fire started to engulf the van killing 11 other passengers who got trapped inside.
The other teacher who got killed in the accident was Ms Babylyn Perea. Both of them work at Koom Klao Scholar School in Minburi. They were returning to Bangkok from a seminar in Rayong when the accident took place around 9pm Friday in Muang district of Chon Buri.
Meanwhile, a ceremony to honor the teachers was held in the school on Monday, said Ms Melody Rafael, the victim's friend. She added that Perea's cousin arrived in Thailand from the Philippines this morning.
The Philippine Embassy in Thailand through the Assistance to Nationals and the school are both coordinating with the victims' families.