For her work in advocating gender equality and empowering women, Vice President Leni Robredo was given the "Honorary Outstanding Woman Award of the Year 2016" in Thailand on August 1, 2016.
The award was conferred by Her Royal Highness Princess Maha Chakri Srinidon who represented her mother Her Majesty Queen Sirikit. The ceremony was held at the Royal Jubilee Ballroom, IMPACT Arena and Exhibition Center in Nonthaburi Province.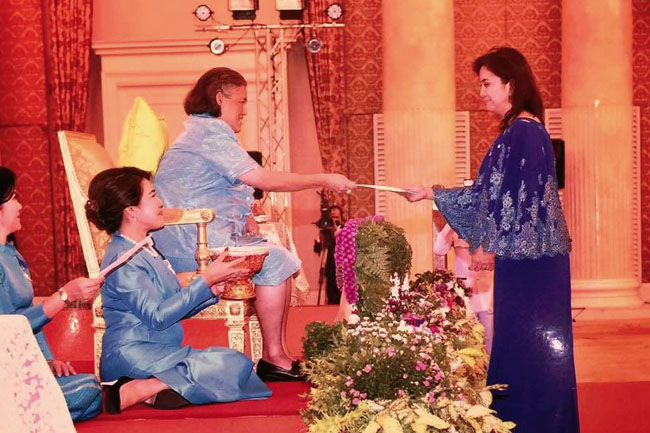 Robredo's visit to Thailand was her first trip abroad as vice president of the Philippines. According to her, representatives from the National Council of Women of Thailand went to the Philippines to personally invite her.
While in Thailand, the Vice President also met with officials of the Ministry of Social Development and Human Security, where she was briefed about the Baan Mankong Community Housing Development Program, which is one of the successful housing programs in Thailand.
She also met with some overseas Filipino workers and community leaders in Thailand on Monday morning upon her arrival in Bangkok.