The Philippine Embassy in Bangkok will be closed on August 12 and 29, 2016, said in an announcement posted on its website.
August 12 (Friday) is a national holiday in Thailand to observe Her Majesty the Queen's birthday. Meanwhile, August 29 (Monday) is the Philippines' National Heroes Day.
For more information, you may check the Embassy website at www.bangkokpe.dfa.gov. or call at +662-2590139 or +668-9926-5954.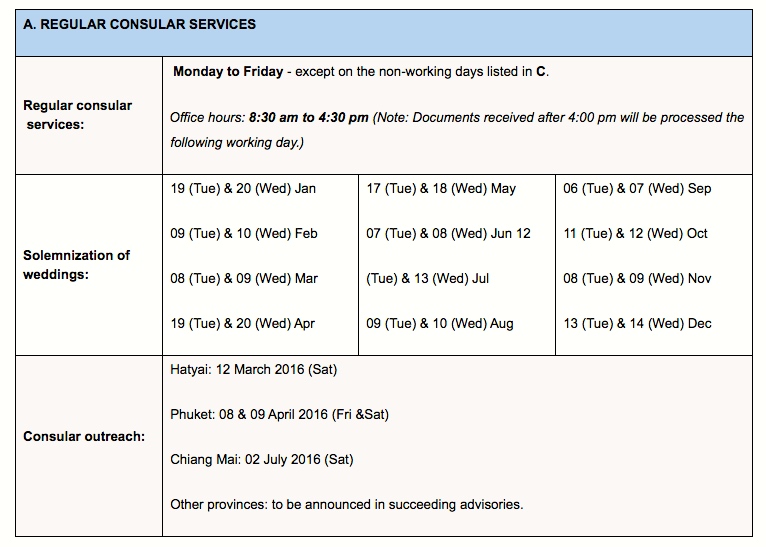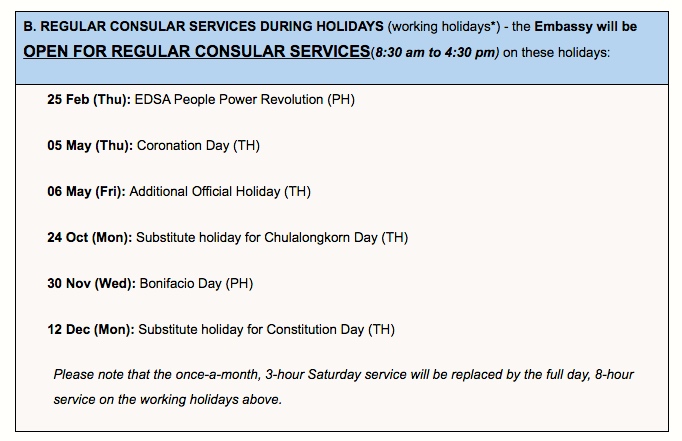 source: PHL Embassy Bangkok