After a successful international launching in Dubai in 2016, Gold Bar Luxurious Natural is now excited to extend their all-natural beauty products to the Philippines and Filipinos elsewhere in this globe.
There are many exciting news about their various beauty products. These three top it all: all-natural, cruelty-free, and hypoallergenic. The three properties are among the top things consumers look for in personal care and beauty products, and Gold Bar has it all.
There is no doubt that the cosmetic industry has been plagued with poor products bearing harmful ingredients as an attempt to cut costs. Artificial ingredients were added, producing bad customer experiences, or worst awful changes in their physical appearances that could be a nightmare for a lifetime.
Gold Bar, a Thailand-based company, takes its pride for being all-natural and truly beneficial. Take for example the Tropical Papaya with Glutathione soap pictured below.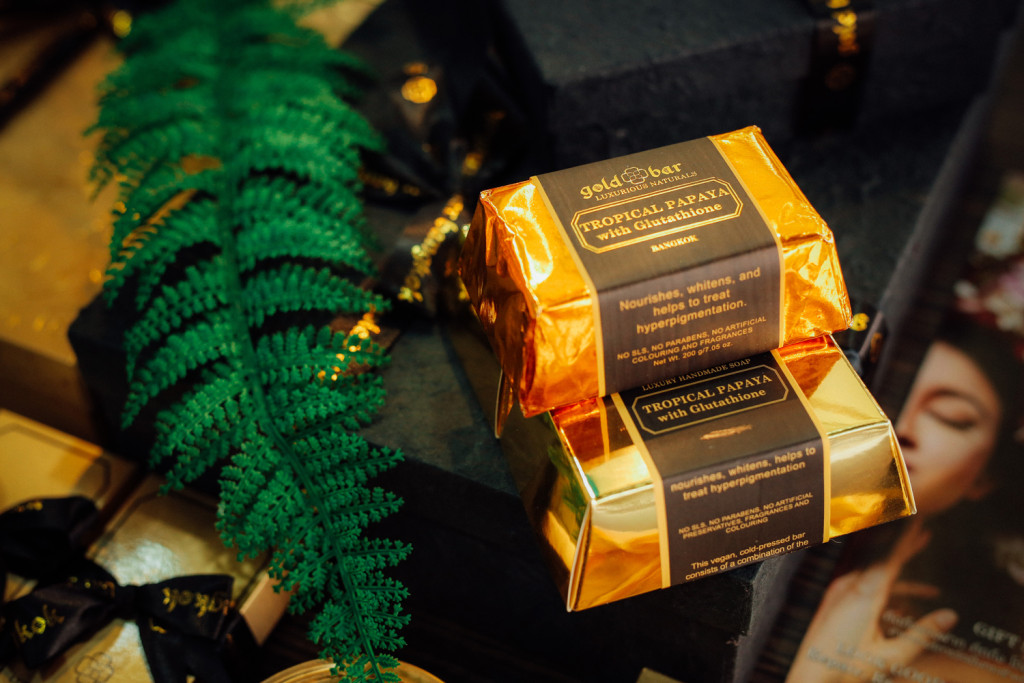 ✓100% Vegan, all natural and cruelty-free
✓moisturises and softens skin
✓whitens with Glutathione
✓treats hyperpigmentation and skin discoloration
✓deeply cleanses, leaving skin feeling fresh and smooth
✓no SLS, no parabens, no artificial preservatives, fragrance and colouring
[other-posts]
Gold Bar promises that this particular soap is a "combination of only the highest quality pure vegetable oils with excellent cleansing and powerful moisturising properties". It is rich in Vitamin A and papain. Papain is an extract from papaya fruit and traditionally known for its healing properties. According to globalhealingcenter.com, papaya skin extract is used to "heal wounds, burns, rashes, and bug sting" in Hawaii and Tahiti islands.
Gold Bar also uses gold mineral for most of its products, hence, their brand name. Not only that the gold mineral adds a luxurious feel, but it is also believed to give beautiful, glowing and youthful skin. Gold slows down collagen depletion, increases skin elasticity, brightens complexion and stimulates cells, making the skin firm and lifted.
Is this the holy grail for skin whitening and rejuvenation? Check their website for more information. and let us know your experience to their products through the comments below.
Photos: Makol De Rosas