Gold Bar Luxurious Naturals is one of the selected Thai companies at the Thailand Week 2017 on March 2-5, 2017 at SMX Convention Center Hall 4 in Manila.
The Department of International Trade Promotion Ministry of Commerce, Thailand together with Thai Trade Center Royal Thai Embassy in Manila have organized the four-day exhibit. A number of top Thai brands are also joining the expo.
Meanwhile, the mother-and-daughter tandem, Fil-Thai entrepreneur and Gold Bar CEO Kristiana Sripetchvandee and her mom Riza Sripetchvandee, Gold Bar's Chief Operating Officer has brought Gold Bar products all over the world. The "scentsational" beauty products are now available in the USA, UAE, UK, Germany, Spain, Thailand, Tanzania, Kenya, Czech Republic, Laos, Hawaii and the Philippines.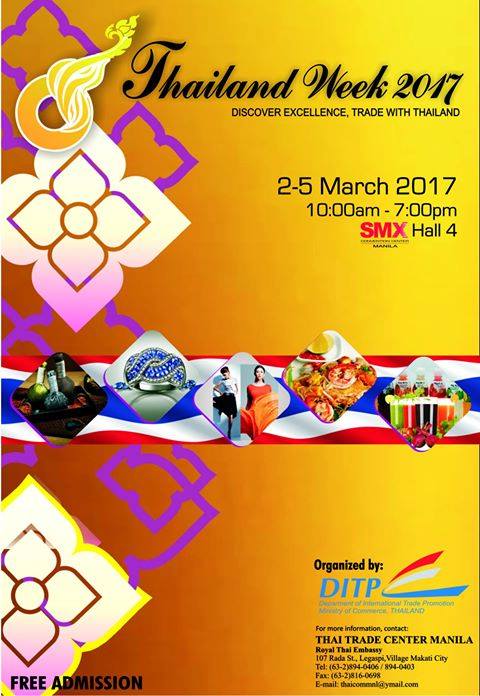 Gold Bar is your one-stop shop for luxury handmade solutions for hair and skin care. Products are all-natural, made with the best organic ingredients from all around the world, and contain zero nasties – that means no parabens, sulphates, silicones, and absolutely nothing artificial, said the company website.
Thailand Week 2017 starts from 10:00 am to 7:00 pm.
Visit Gold Bar Luxurious Naturals website for more information.