Filipino landscape artist John Torio of Sadeem Agricultural Company and project manager Rolly Alcantara helped Yanbu, Saudi Arabia reclaim the Guinness record for world's largest flower carpet.
Over 16,134.0772 square meters of area in Occasion Park in Yanbu were planted with 1.8 million flowers from Petunias, Marigold and Brassica to clinch this record. John Torio was in charge of the gigantic design but what was more challenging was the lack of manpower for the project. Torio explained that in the previous years, there were three of them tasked to fulfill the project but due to the impact of recession in the country, many of these workers went home, all Filipinos.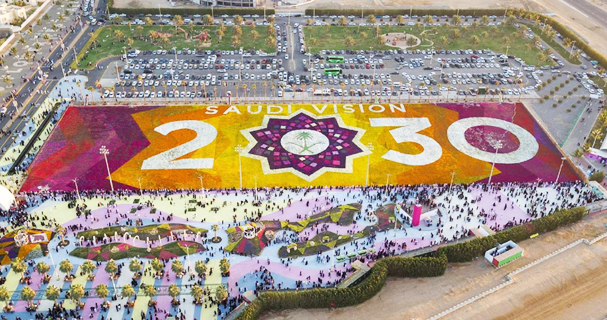 Fellow Filipino Rolly Alcantara, project manager assigned by the Royal Commission of Yanbu, was assigned to assist Torio, where Alcantara's company supplied irrigation materials and even the seedlings for this project. Another Filipino, Nursery manager Carlito Reyes, was taxed for the seedling propagation of the 1.8 million flowers.
Glenn Pollard of the Guinness World Records awarded the distinction last March 14.
(Source / Photo): abs-cbn.com