Thailand-based and PinoyThaiyo contributor Eunice Barbara C. Novio, won the Best Feature Story for her article "Lensman helping to reunite left-behind Amerasians with dads." Novio was granted by the Philippine American Press Club USA (PAPC-USA) the 2017 Plaridel award last October 5 at the Kalayaan Hall of the Philippine Consulate General in San Francisco.
Three more awardees from Inquirer.net correspondents were also accorded the same recognition. San Francisco-based photographer and videographer Victor Valbuena Bareng won the Best Photo Journalism category for his story "Pacifica Pier, California: A sanctuary for local Filipino fishermen." Wendell Alinea won a Merit Award for his photos featured in Agnes Constante's article, "Pacquiao's official lensman."
During a phone interview with Novio, she expressed her happiness in receiving the award; however, it does not necessarily make her "elevated" among the rest as this adds more responsibility to her as a writer. She has been a writer for 20 years now, far from the manual labour of writing through the typewriter and having news writing through phone calls. She started with writing features until the time she expanded her career to writing editorials.
When asked about the winning piece, Novio was quick to answer that it took her a long time, 2 weeks, to complete it. She had to contact her subject in the US and in the Philippines and other associates to make it complete and newsworthy. She also added that there is a follow up to the said story, which will be released in due time.
Other awardees Christian Esteban and Agnes Constante of Los Angeles were both tied for Best News Story: Esteban's "City of Carson remembers labor leader Larry Itliong" and Constante's "California domestic workers celebrate overtime law."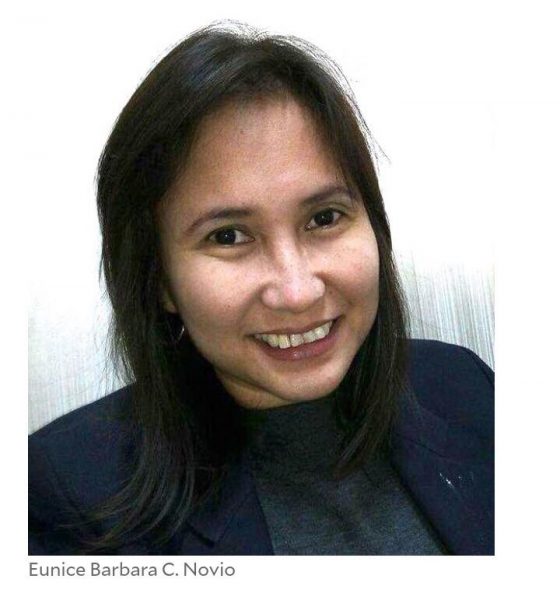 Source: Inquirer.net