Filipino educator Assistant Professor Analiza Perez-Amurao was awarded the Thailand Education Leadership Award 2019 on January 11 at The Athenee Hotel in Bangkok.
The Thailand Education Leadership Award was a segment of the overall Best Brand Awards given by CMO Asia to leaders in the hotel, banking, and service industries, as well as those from the field of education.
Professor Amurao is the fourth Filipino to receive the prestigious award. Past Philippine awardees include Sen. Heherson Alvarez (2016), Department of Science and Technology – Science Education Institute (DOST-SEI) Director Dr. Josette Biyo (2016) and former Philippine Normal University President Dr. Esther Ogena (2018).
Professor Amurao is the Chair of Humanities and Language Division at Mahidol University International College which is one of the top universities in Thailand and in Asia. In Times Higher Education (THE) 2018 ranking, Mahidol University is ranked no.1 in Thailand, and no. 97 in Asia, amongst other 350 Asian universities.
Last year, Amurao was also chosen as one of the year's recipients of 2018 Asia's Education Excellence Awards in the Women in Education Leadership category which was held in Singapore. She has also received numerous awards such as "Bagong Bayani Award" in 2011 which was granted by former President Benigno Aquino in Malacanang. The Bagong Bayani Awards is a worldwide search for the country's outstanding and exemplary Overseas Filipino Workers.
Professor Amurao has also received the following accolades and awards for the past respective years, namely, Mahidol University's The Outstanding Working Mother Award in 2016; a two-time nomination as Outstanding MUIC Faculty in 2016 and 2009; a SEASREP Anniversary Conference Funding, co-supported by Toyota Foundation and Asian Center-Japan, in 2015; an Eminent Alumni Award from the Philippine Normal University in 2014; and Rappler's Do More Awards, as a finalist, in 2013, among others.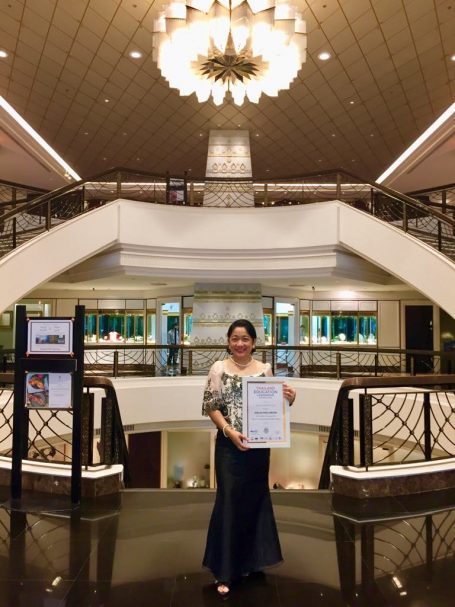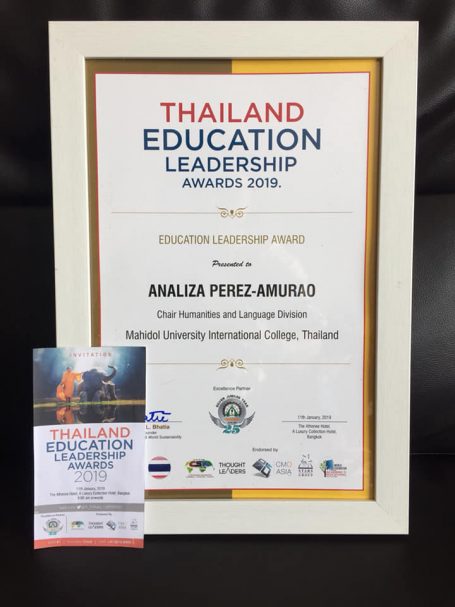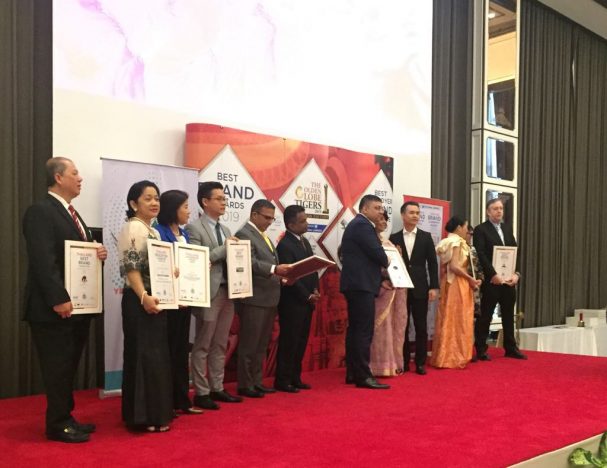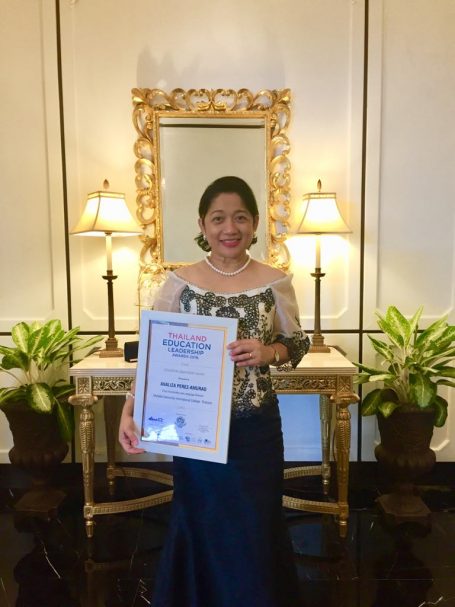 You can follow her at analizaperezamurao.com -teaching without barriers-.