If you are a passionate artist and would love to experience Thai traditional puppet show, floating home, Thai arts and perhaps just experience the moment of a century old Thai culture why not visit Baan Silapin. The good thing is, it is free to enter this magical place.
How to get there:
I took the BTS and interchanged at Siam Station going to Wong Wian Yai Station.
It is quite hard to find the the Baan Silapin, so the taxis don't usually go there. I took the motorcycle from the foot bridge of the BTS. Usually they are the ones wearing the orange vest with number. The rate is from 80- 100 Baht. Don't get scared, they have a spare helmet for their passengers. The driver dropped me to the entrance of another bridge wherein I could walk from one floating home to another just to reach the Baan Silapin Home.
Below is the Google map link so you could have an idea how to get there through other means of transportation.
The puppet show is done everyday at 2 P.M however there are days wherein the artists are called to perform outside this venue since they are well known in this craft.
The show started when I came. The Thai girl was intricately beautiful. How I marveled at the stupa that served as a backdrop I heard it has been around for a long time.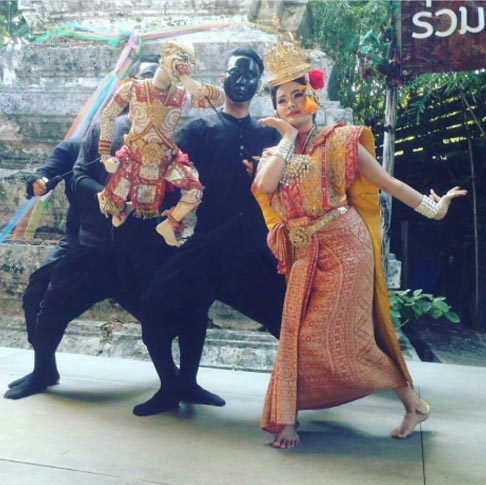 These statues would accompany you in case you come alone.
It is a floating home, as usual you would hear boats arriving every after 5 minutes.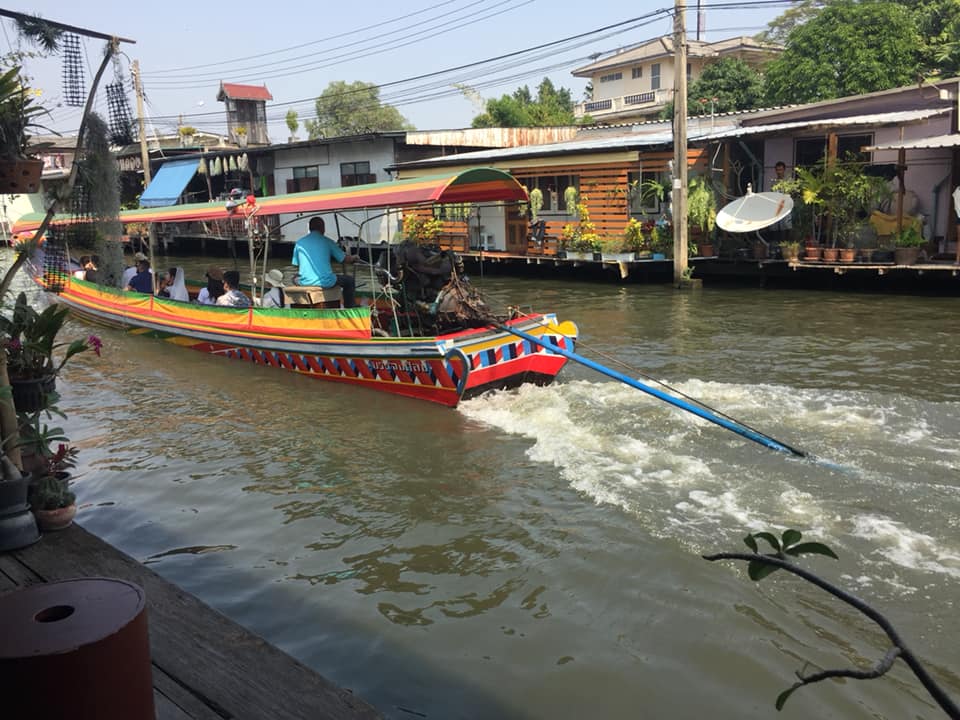 My friend and I were lucky to hail this floating food stall full of well known Thai traditional street food such as somtam, yam mama and some fish balls. The food is good and so affordable.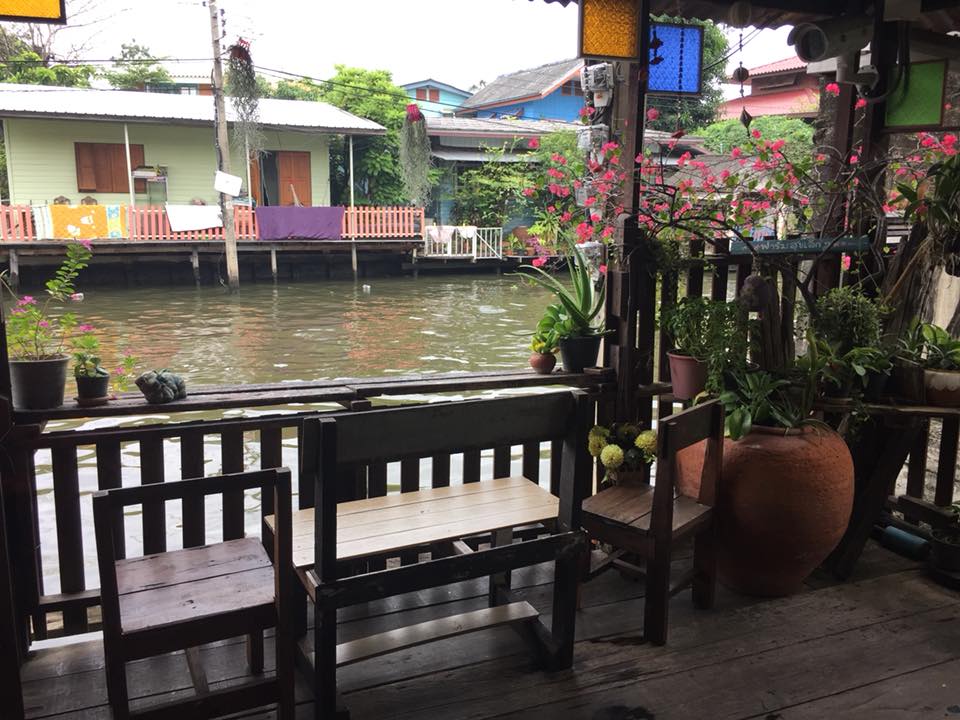 This is the actual place where you could sit down after watching the puppet show. You could stay here until 6 P.M. You could order traditional Thai coffee and tea. They even have a good WiFi connection. Imagine yourself having a quiet afternoon on a floating cafe/artist home.
I don't want to share the photos from upstairs so that you could find out more yourself. I have nothing against the organized tours or popular museums in Bangkok. I just want you taste something local and as an expat in Bangkok, I think it is my responsibility to show your way around. Tag me your photos in Instagram @filipinaexpat if you happen to find the place. Sawasdee Ka!