What started as a conversation with the Philippine Ambassador and a group of civic-minded Filipinos during breakfast celebration of the 120th Philippine Independence last year has resulted to the launching of the first Ateneo Leadership Social Entrepreneurship Program (ALSE for Life) in Bangkok scheduled to commence on March 17.

This is the 75th batch of Ateneo School of Government's executive program where Bangkok is 17th city in Asia and Europe to conduct ALSE program. Fitting enough to this noble cause, ALSE Batch 75 will be held at Chulalongkorn University, the Kingdom's number one university.

ALSE Bangkok Secretariat is a combination of successful business owners and executives, community leaders and young entrepreneurs who dream of giving back to society by teaching Overseas Filipino Workers (OFWs) how to start and manage their own businesses and improve their lives in the Philippines. Half of Secretariat members are Filipinas married to Thais who have been living successfully in the Land of Smiles.
Here are the productive and creative people behind the ALSE Bangkok Secretariat.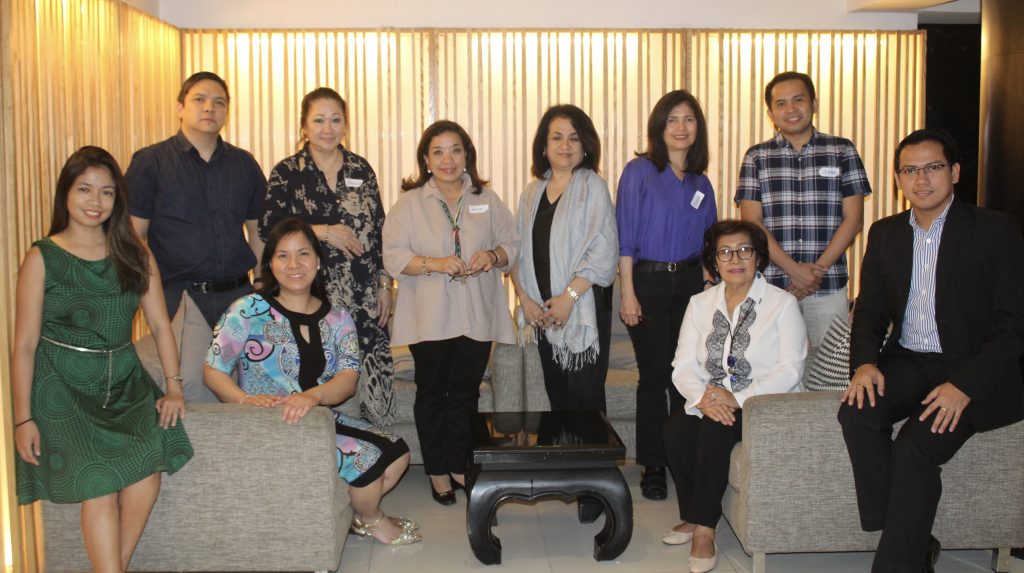 Sonia "Soosot" Zerrudo
An International Textile Executive that has lived and worked in Vienna, New York, Seoul, Berlin, Hong Kong, until finally making Bangkok her home four years ago in her capacity as Regional Manager of Klopman International SRL.
It was during her nine years in Hong Kong that she volunteered her time and resources in various civic activities that benefited the Filipino community.
Seven years ago as director of Wimler Foundation HK, she was part of the group that also launched the ALSE Executive Training.
She is currently mentoring the OFW Group called LAKBAY DANGAL HK, a pioneering group whose advocacy is promoting Philippine History and Culture against the backdrop of Heritage Hong Kong.

Zenaida Vannaying
Zenaida Vannaying or "Tita Zeny", as fondly called by people close to her, has been married to a Thai student whom she met way back in 1970 in the Philippines. In the 1980's, when Filipinos normally landed a job as a teacher or instructor she had thought of how life could be improved so after several years of teaching, she ventured into a small business from a small travel agency, trading to logistics and then eventually into hospitality.
She now manages five companies with the help of her three children, 232 Company Ltd. (Hotel Vista Pattaya), Vannaying Co. Ltd. (Hotel Vista Express), Sri Ayuttaya Hospitality (Akara Hotel), Vannaying Development Co. (Sukhumvit Soi 6) and 196 Co. Ltd. (Pattaya Hotel-ongoing project). She also appeared in television shows in the Philippines when she was interviewed as a successful businesswoman abroad by Kris Aquino and Rey Langit.

Monalisa Falsis Sangvoranit
Tita Mona is the founder of the 30-year old Liza's School of Languages in Nakhon Ratchasima. Aside from being the founder of Nakhon Ratchasima Filipino Community, she was also a former president of the province's International Club. She is married to a Thai banker and has three children. Just like many Filipinos in Thailand, she considers the kingdom as her second home since 1975; she also worked as a lecturer in different universities all over Thailand.

Bernadette Kongswasdi
Bernadette Kongswasdi or Berne is currently the chairman of the Philippine Ladies Group Foundation (PLGF), a 23-year old duly registered foundation founded and led by a group of Filipinas mostly married to Thais. She also serves as secretary of the Philippine-Thai Business Club (PTBC) and a director of the Thai-Israel Chamber of Commerce. As member of the International Women's Club she also served as recording secretary in 2008. She holds a Master of Business Administration degree from the Philippine Christian University through St Robert's Global Education in Bangkok. A marketing, public relations, and communication expert, she has worked with various companies in different capacities, mostly in managerial positions.

Presently, she's an adjunct lecturer at Raffles International College, Bangkok, Raffles, Malaysia, and Northumbria University, New Castle Distance Learning. Raffles is a premier education provider in the field of design and business and has presence in major cities in the world.

Maria Divina Blanco Nidhiprabha
As a former banker, Divina held senior position in a number of international banks including ABN-AMRO Bank, ING Bank and Rabobank, specializing in project and structured finance and capital market. In the last 10 years, Divina has been working in development field as senior finance specialist for climate change-related projects/programmes, some of which were supported by USAID, the Ministry for Foreign Affairs of Finland and the European Union. Currently, Divina is a consultant to a climate finance project in Thailand.

Divina holds two undergraduate degrees, BS Biology (Cum Laude) from Ateneo De Davao University and BS Business Administration from Towson University, Maryland, USA. She has MBA from University of Baltimore, USA.

Enrico Mariano
Enrico Mariano is currently the Department of Trade and Industry (DTI) trade officer for Thailand, Vietnam, Myanmar, Cambodia, and Laos. Enrico brings the full support of the Department of Trade and Industry to this project which is aligned with the DTI's Trabaho, Negosyo, Kabuhayan (TNK) Program.

Ruzette Mariano
Ruzette Mariano previously worked at the National Economic and Development Authority, the Philippine Institute of Development Studies, and the Royal Bank of Scotland in Singapore. Before going to Bangkok, she was the National Officer for the Gender and Development team of the Asian Development Bank.
Ruzette holds a bachelor's degree in Economics from the University of the Philippines in Los Banos and a Master's Degree in Economics from the School of Economics in UP Diliman.

Sarah Jane Racal, Ph.D.
Sarah is currently a nurse instructor and holds an administrative position at the College of Nursing, Christian University of Thailand. She has a doctorate degree in Nursing from Mahidol University and was a recipient of academic and research awards and scholarships from Christian University of Thailand, Mahidol University and University of Michigan, Ann Arbor USA. As a researcher, she has presented and published several articles on stress and coping, substance abuse prevention, and mental health issues particularly among vulnerable populations. As a private practitioner of Interactive Hypnotherapy, Intuitive Oracle card reading, Reiki, Time-Line therapy and Neuro-Linguistic Programming (NLP), she has successfully facilitated change and healing in the lives of people with depression, suicidal ideation, anxiety and psychological traumas (www.innerblisshealingspace.com).

Juan Carlos Dilan
He is a Nurse-Teacher member of ALSE Secretariat. He was a former Junior Team Leader and Visa Processing Officer for 4 years in a multimillion company that provides full-service international labour and employment services to both businesses and individuals seeking employment and immigration in Canada. JC received multiple awards from Ramkhamhaeng University Nonthaburi Project where he worked for 7 years and presently he works as the Head of Modern Foreign Language at Bangbuathong School under Chulalongkorn University Nonthaburi Project. Lastly, he is the Owner and General Manager of EduExchange Thailand, that offers Internship and Student Exchange Program around the world.

Jezreel Llanera
Jezreel Llanera is one of the founders of PinoyThaiyo (PT), a Filipino online magazine based in Thailand and Filipino Films in Thailand (FFT) which regularly screens Filipino movies in the Kingdom in partnership with TFC – The Filipino Channel. Jezreel works full-time as a lecturer at the Royal Thai Air Force Academy and part-time as event organizer and marketing specialist in some major companies that cater to Filipino customers.
Facebook: ALSE Bangkok