Thousands of second-hand books available from Bangkok's largest collection of English language titles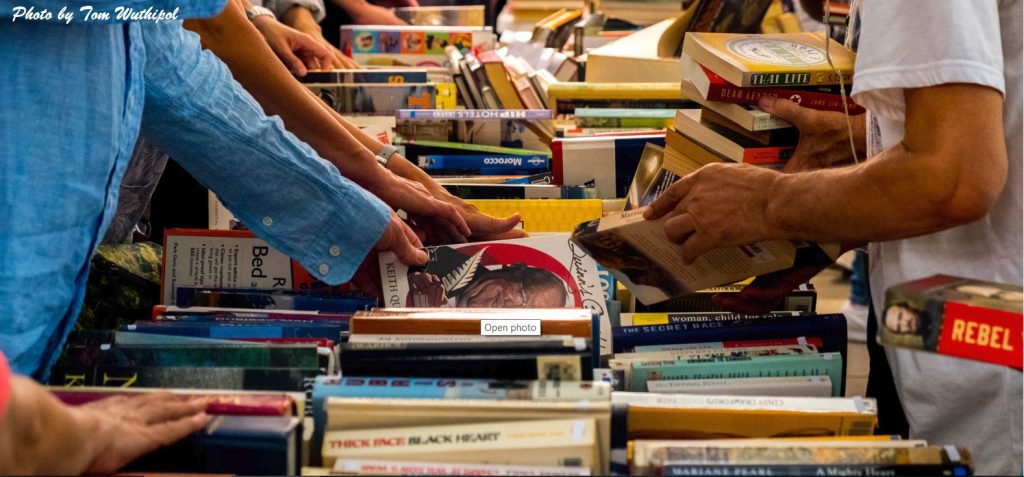 Neilson Hays Library, a Bangkok institution renowned for its collection of over 20,000 English language books, is opening its doors on Saturday 25th May and Sunday 26th May from 9:30am to 4:00pm for its bi-annual book sale.
Locals, ex-pats and tourists alike are invited to select from thousands of fiction and non-fiction books in English, plus a selection of other languages, donated by Neilson Hays Library supporters or withdrawn from the library shelves. The popular fundraiser offers books in all genres, prices start at 20 baht, with a few rare books going at market value. Paper bags will also be provided for 10 baht each, fashionable Neilson Hays totes at 350 baht or we encourage vistors to bring their own bags in order to help us reduce waste.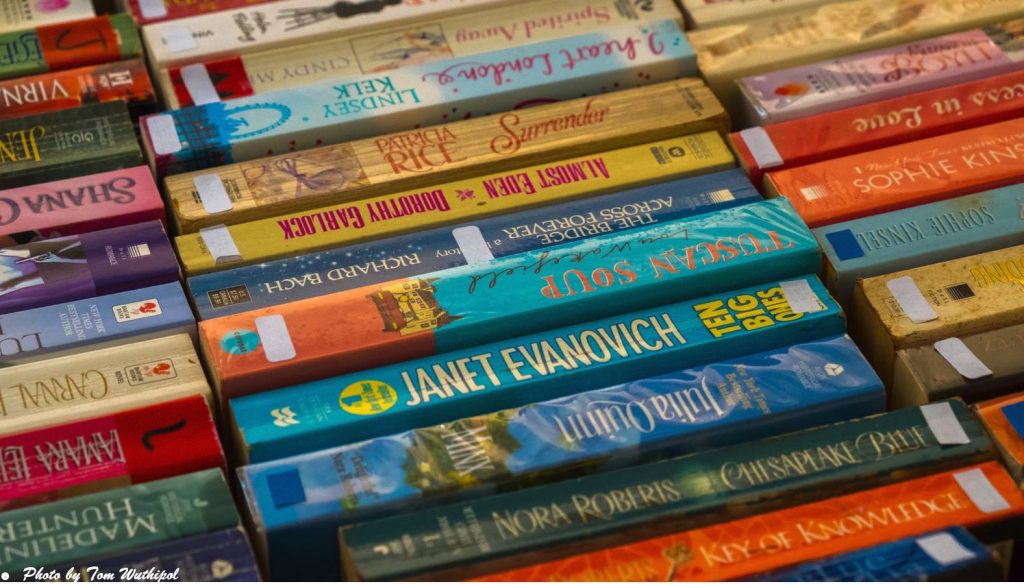 If you have any unwanted books to contribute to the sale, please drop them off at the library between 9:30am and 5:00pm Tuesday to Sunday, before the sale. All proceeds go towards the upkeep of our landmark building and our educational and arts programs.
For those interested in visiting the library or attending the sale, Neilson Hays Library reminds you that parking is only available across the road in the Voravit Building for a fee of 30THB/Hour. Entrance to the parking spaces is accessible via Surawong Road, near Naret Road, approximately 20 metres before library entrance. Visitors are encouraged not to park on the street in front of the library in order to avoid parking inspectors.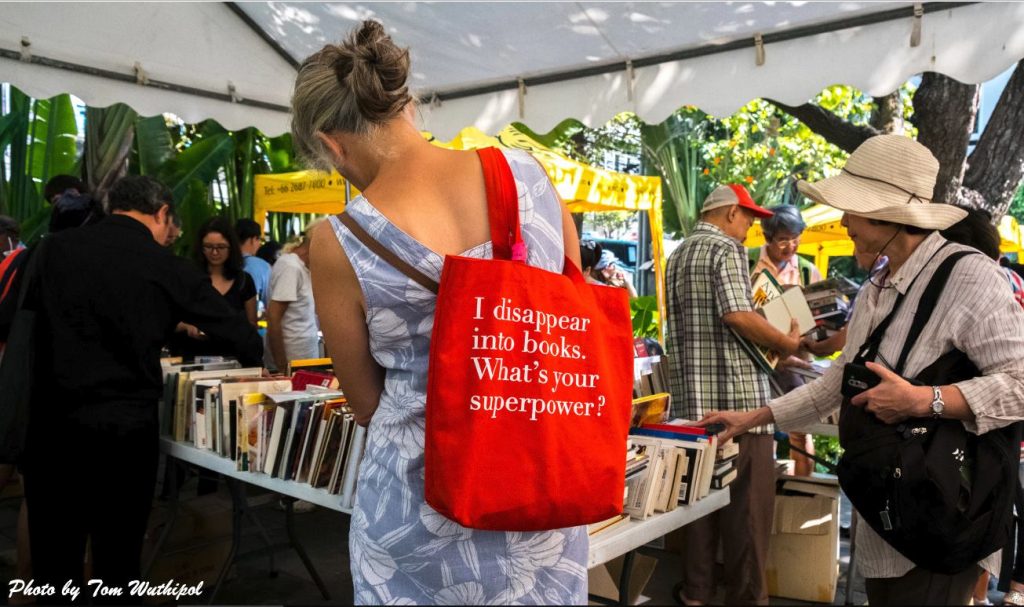 For more information, please call 02-233-1731, email info@neilsonhayslibrary.org or visit the Neilson Hays Library Facebook page.

Neilson Hays Library
195 Surawong Rd, Bangkok
Tel: 02 233 1731
info@neilsonhayslibrary.org
9:30am – 5:00pm (closed Monday)

Here's how to get to the libray:

Google Map
https://goo.gl/maps/k5vz1Df6YPM2
About Neilson Hays Library
The Neilson Hays Library has become a much-loved Bangkok institution since its foundation in 1869. The library now houses approximately 17,000 books and magazines across many genres; the majority of which are available for members to borrow.
Our diverse events: second hand book sales, concerts, children's activities, art galleries and café are also popular features of the library.
The elegant neo-classical building is not only the centrepiece of our library, but also a coveted venue for private events – including weddings, product launches, and corporate functions.
The library is run by a small team of staff, supported by a volunteer Library Association Board and a hard working team of volunteers (Friends of the Neilson Hays Library). We are the oldest not-for-profit organisation in Thailand and warmly welcome financial assistance with our endeavours from both the corporate sector and the community.
Website:https://neilsonhayslibrary.org/
Source: https://www.facebook.com/NeilsonHaysLibrary/