The Commission on Election reminded the Overseas Filipino Workers around the world to exercise their rights to vote starting this coming Saturday, April 13.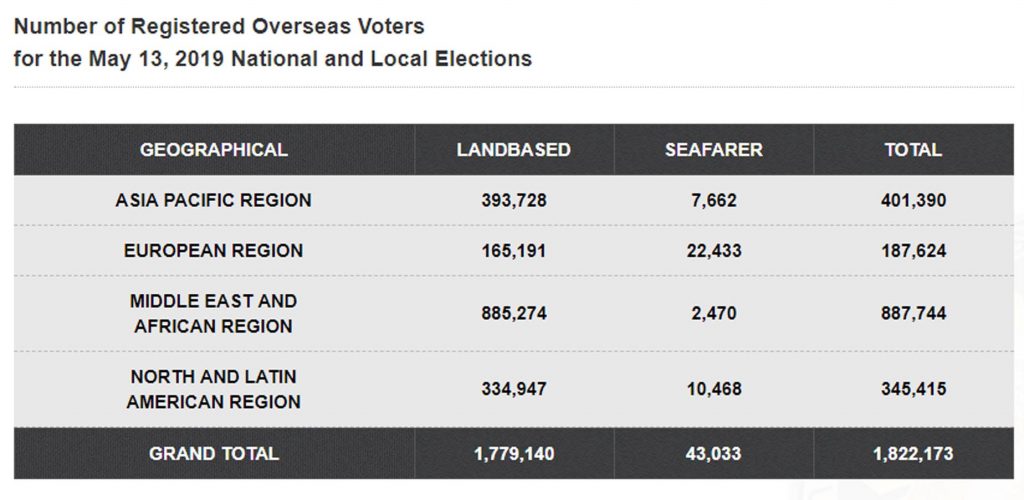 There are 1,822,173 registered absentee voters from different countries outside the Philippines. Of this, 1,779,140 are landbased while 43,033 are seafarers.
OFWs may vote for 12 senators and 1 partylist group.