Thailand's Department of Transportation announced on their website yesterday, April 9 the launch of traffic maps that updates on real time which would prove very useful in monitoring the traffic during the Songkran break.
Just scan the QR codes below: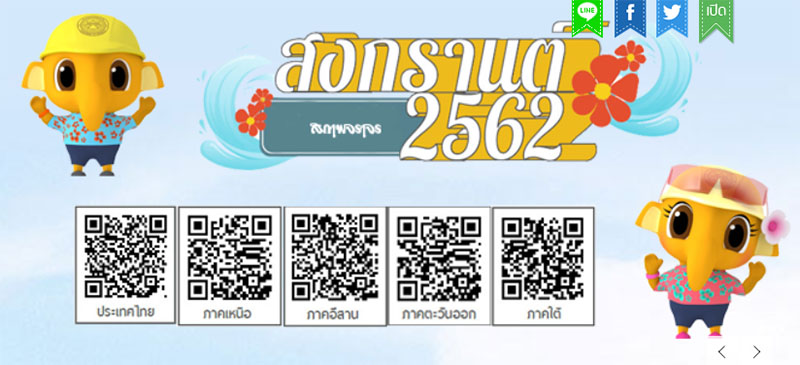 There are five different maps: (1) combined all four maps, (2)north, (3)northeast, (4)east, and (5)south.
After scanning the QR code, a copy of the traffic map in PNG format is automatically downloaded to your device.
We tried the QR codes this morning and here's the sample of the traffic map:
The map above shows all routes from Bangkok to northern, northeastern, eastern, and southern region. Notice the time and date stamp on the upper center portion of the map: April 10, 2019 – 7:39AM.
At the lower right portion you will see the following codes:
GREEN: traffic is moving smoothly
YELLOW: traffic started to be congested
ORANGE: moderate traffic building up, cars move slower
RED: heaver traffic build up, cars move very slow
PURPLE: national highways
The maps are published in Thai only, so names of roads and places are in Thai, you may need a translator for this.
Here's a screenshot of the traffic maps leading to four different regions/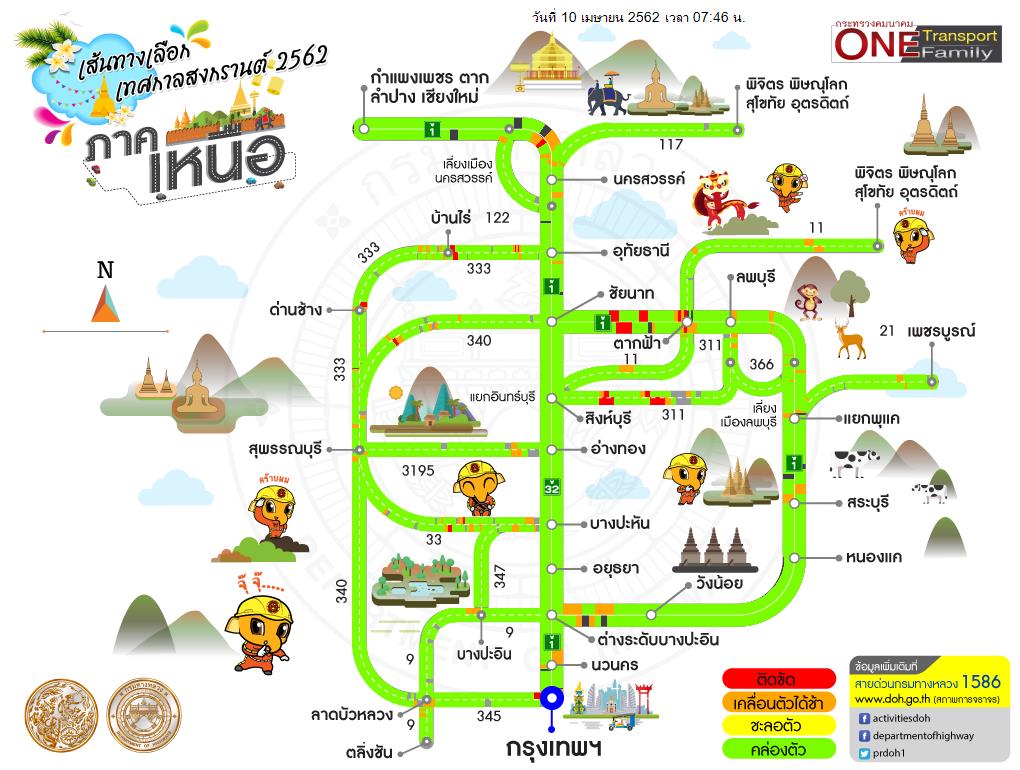 The Northern traffic map includes routes from Bangkok to Kamphaeng Phet, Tak, Chiang Mai, Phichit, Sukhothai, Phitsanulok, Uttaradit and Phetchabun.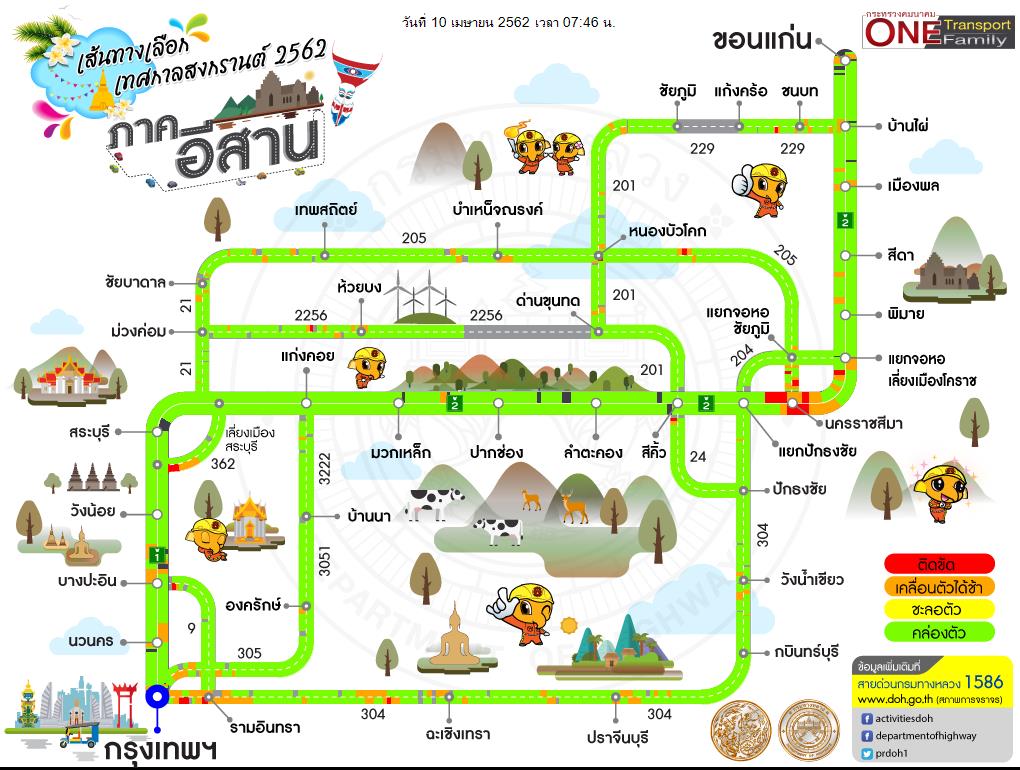 The Northeastern routes are from Bangkok to Khon Khaen.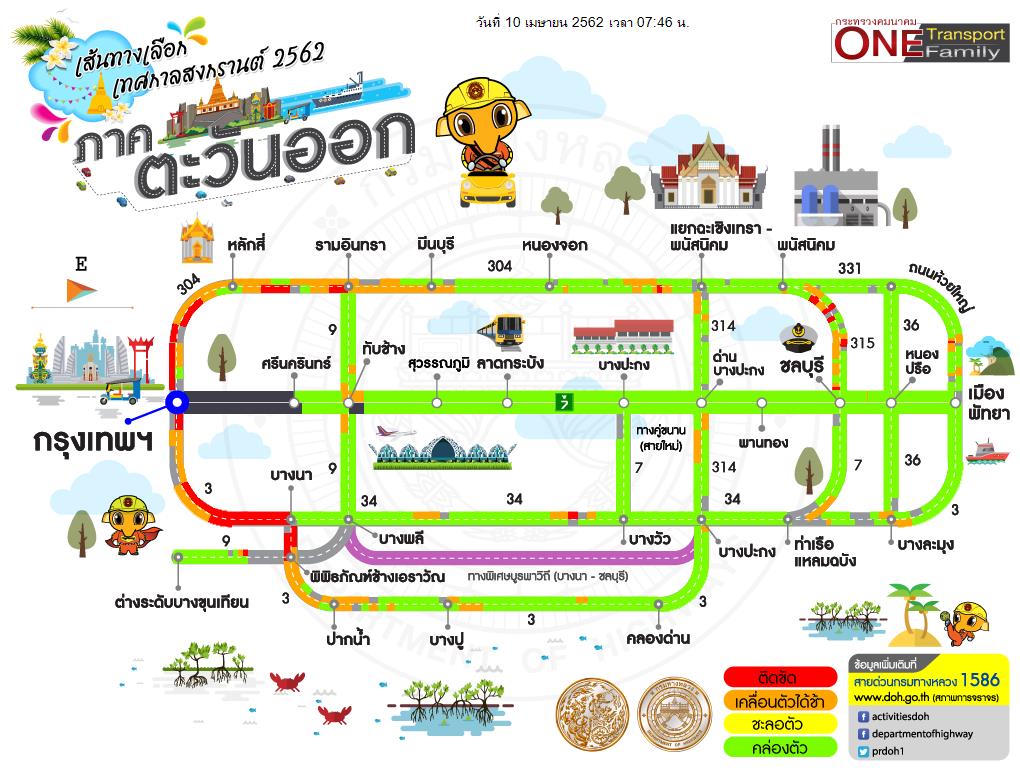 This map includes routes from Bangkok to Pattaya.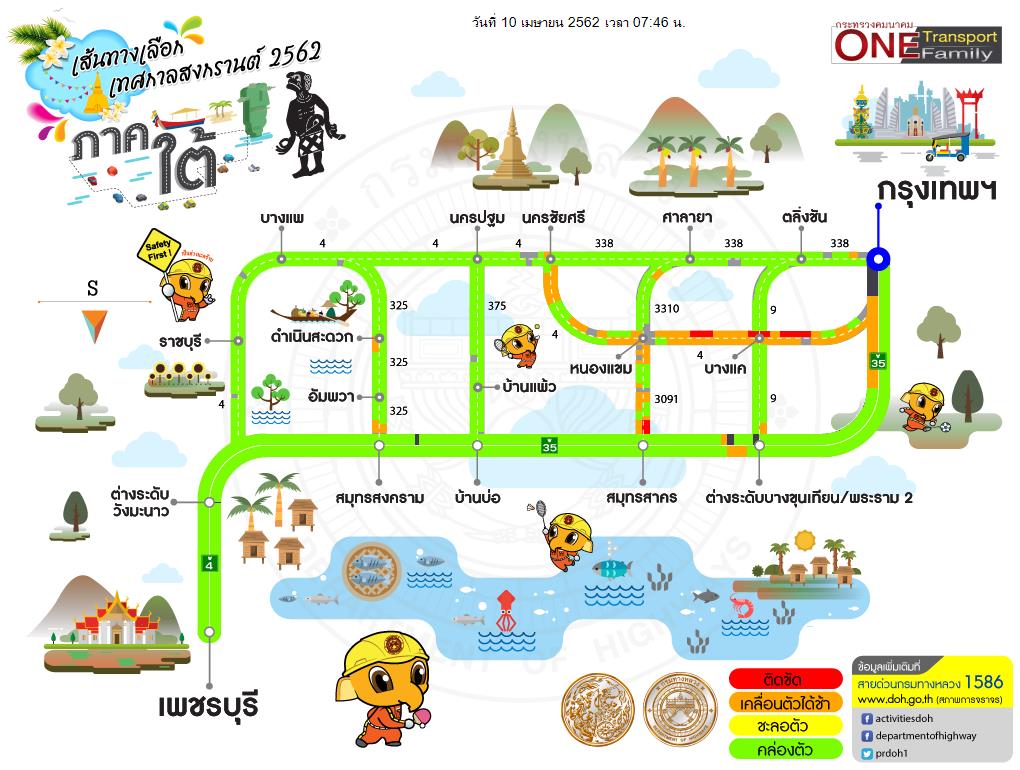 Bangkok to Southern Region traffic map includes routes leading to Petchaburi.
Any query regarding this service may call the Department of Highways at 1586.
Source: http://www.doh.go.th/