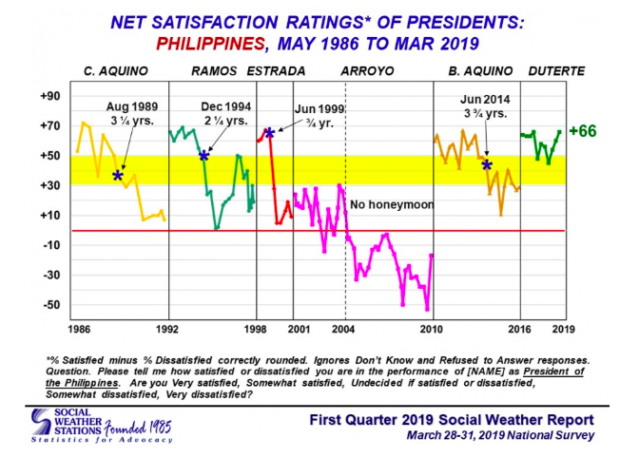 In the latest survey of the Social Weather Station, President Rodrigo Duterte maintained a "very good" net satisfaction rating.
The 2019 first quarter survey gave PRRD a net satisfaction rating of +66 up by 6 points from +60 in December of 2018.
The survey indicated that the President enjoys 79 percent satisfaction of his performance among adults while only 13 percent were dissatisfied and 8 percent were undecided. PRRD's rating also improved in all socio-economic classes. A new record high of +69 (up by 14 points) was recorded among ABC classes and a new high +68 in class D.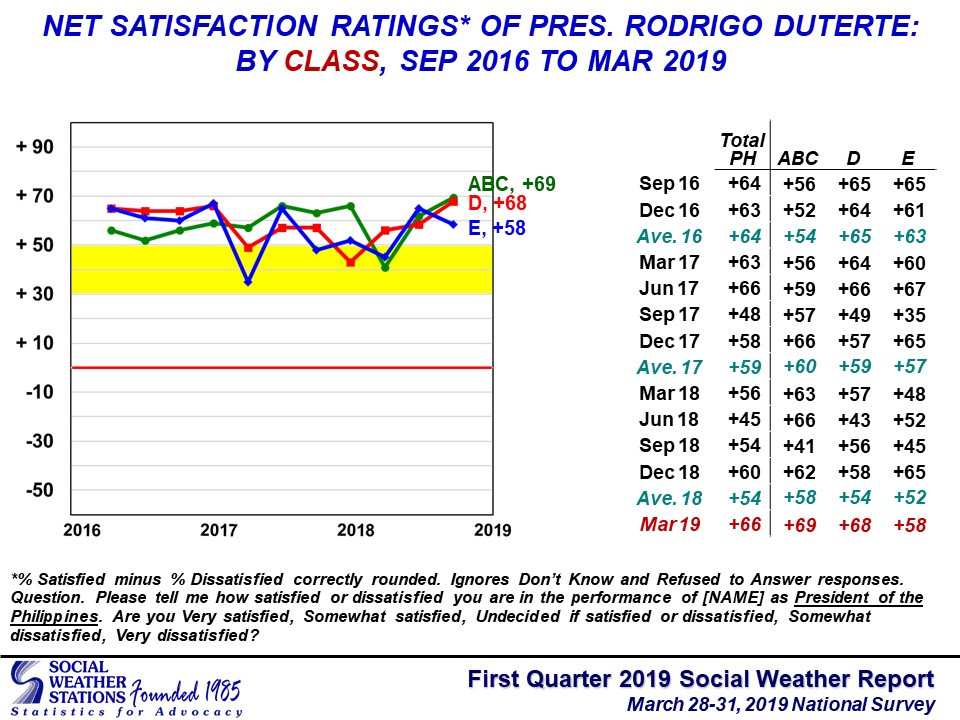 The President is popular among rural areas, where a new record high of +69, up by 12 points from +57. He also has improved his ratings in the urban areas with +64 from +62.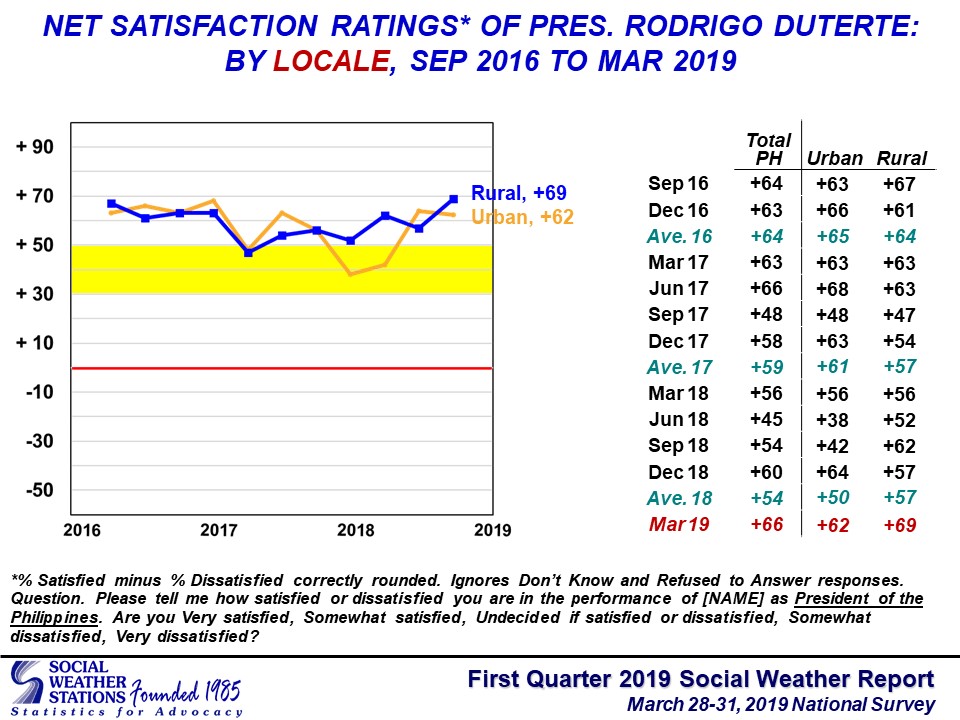 PRRD's rating also increased in all areas of Metro Manila, Balance Luzon, Visayas and Mindanao. Mindanao is the most satisfied of the President's performance +88 compared to Visayas +69, Balance Luzon +56 and Metro Manila +61.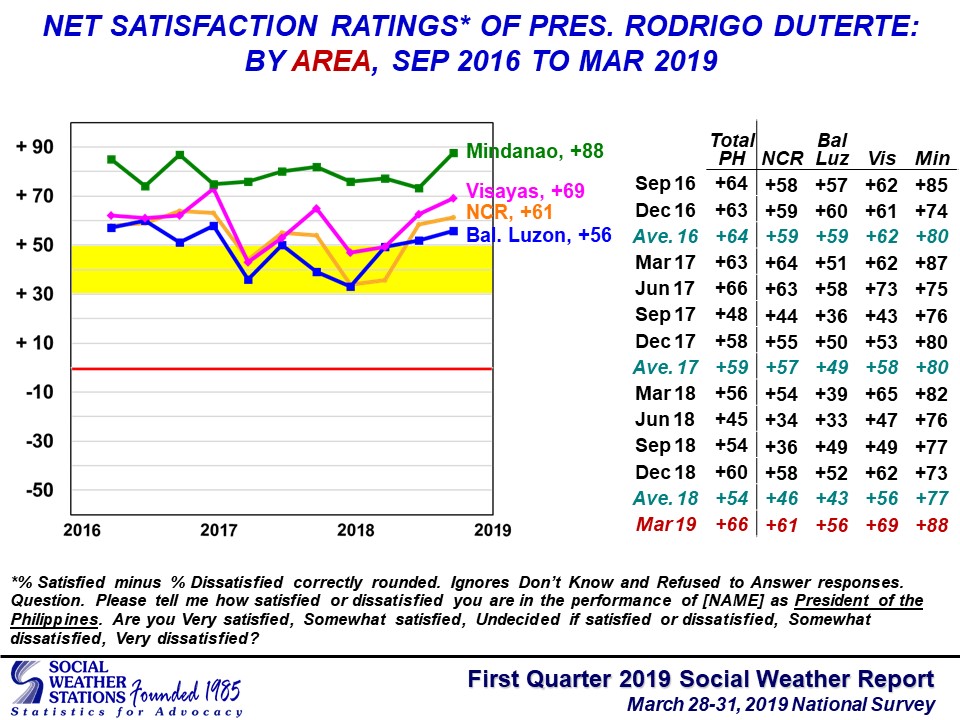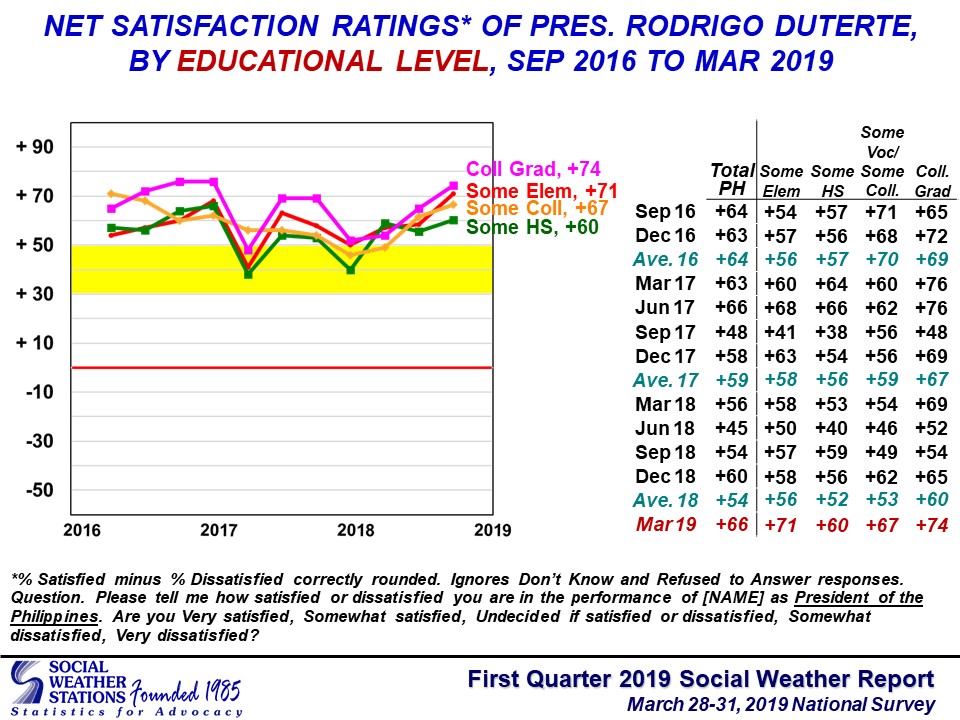 Among age groups, the President got an "excellent" rating (+70) from 18-24 years old and from 35-44 years old. An "excellent" rating was also registered among college graduates (+74) and non-elementary graduates (+71).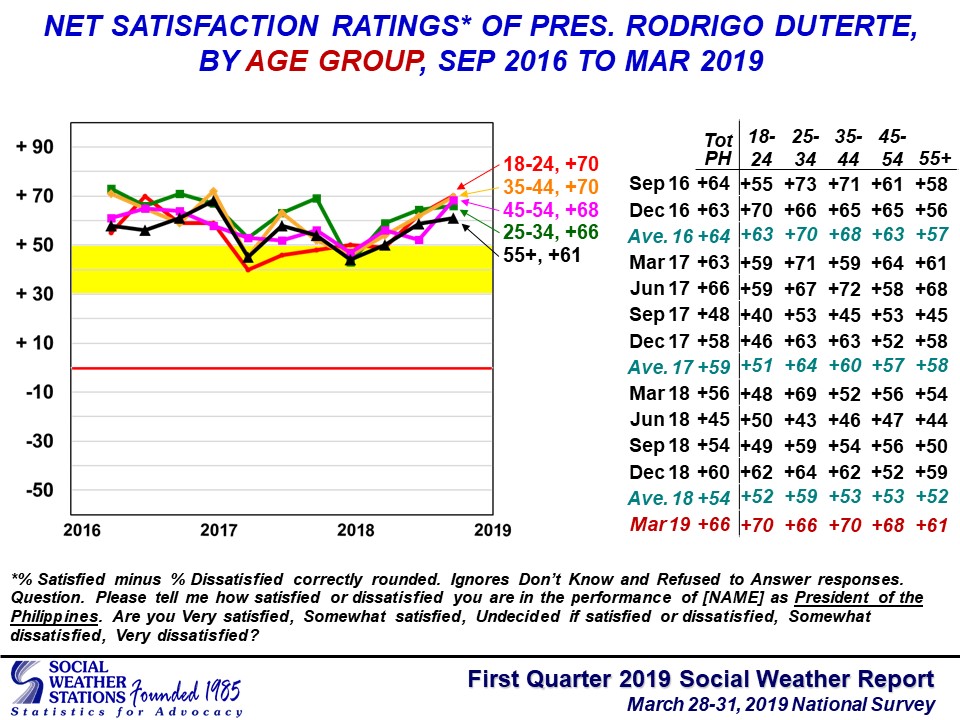 According to SWS, "The March 2019 Social Weather Survey was conducted from March 28-31, 2019 using face-to-face interviews of 1,440 adults (18 years old and above) nationwide: 360 each in Balance Luzon, Metro Manila, Visayas, and Mindanao (sampling error margins of ±2.6% for national percentages, and ±5% each for Balance Luzon, Metro Manila, Visayas, and Mindanao)."
Access the full report here:
https://www.sws.org.ph/swsmain/artcldisppage/?artcsyscode=ART-20190410190723