Taiwan parliament approves on Friday a landmark legislation to allow same-sex marriage. The law allows same-sex couples to make "exclusive permanent unions" thereby allowing them to apply for marriage registration with relevant government agencies.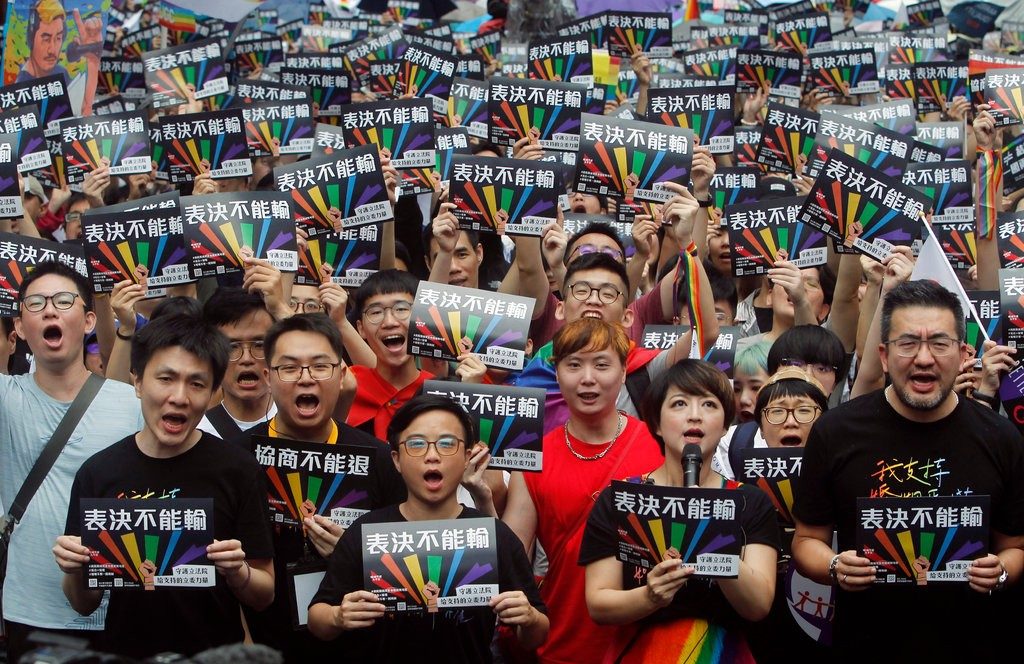 President Tsai Ing-wen said on her Facebook post that this issue has divided "families, generations and even inside religious groups ." She further commented on her Twitter, "Today, we have a chance to make history and show the world that progressive values can take root in an East Asian society."
LGBT rights group has been fighting for the right of marriage for years. According to Jennifer Lu, spokesperson for Marriage Equality Coalition Taiwan, "for the gay communities what matters the most is whether we can legally get married on May 24 and be listed as the spouse in ID cards, to be treated and respected as the 'spouse' in the whole legal system … and whether same-sex families can obtain legal parental rights for their children."
Taiwan is the first Asian nation to legalize same-sex marriage.