Today marks the start of the National flag days. This 15-day period will end on June 12 as the nation celebrates the Philippine Independence Day.
As part of the first day, the entire nation shall hold a simultaneous flag raising ceremony at 8AM. Media outlets were also requested to play the Lupang Hinirang at the same time.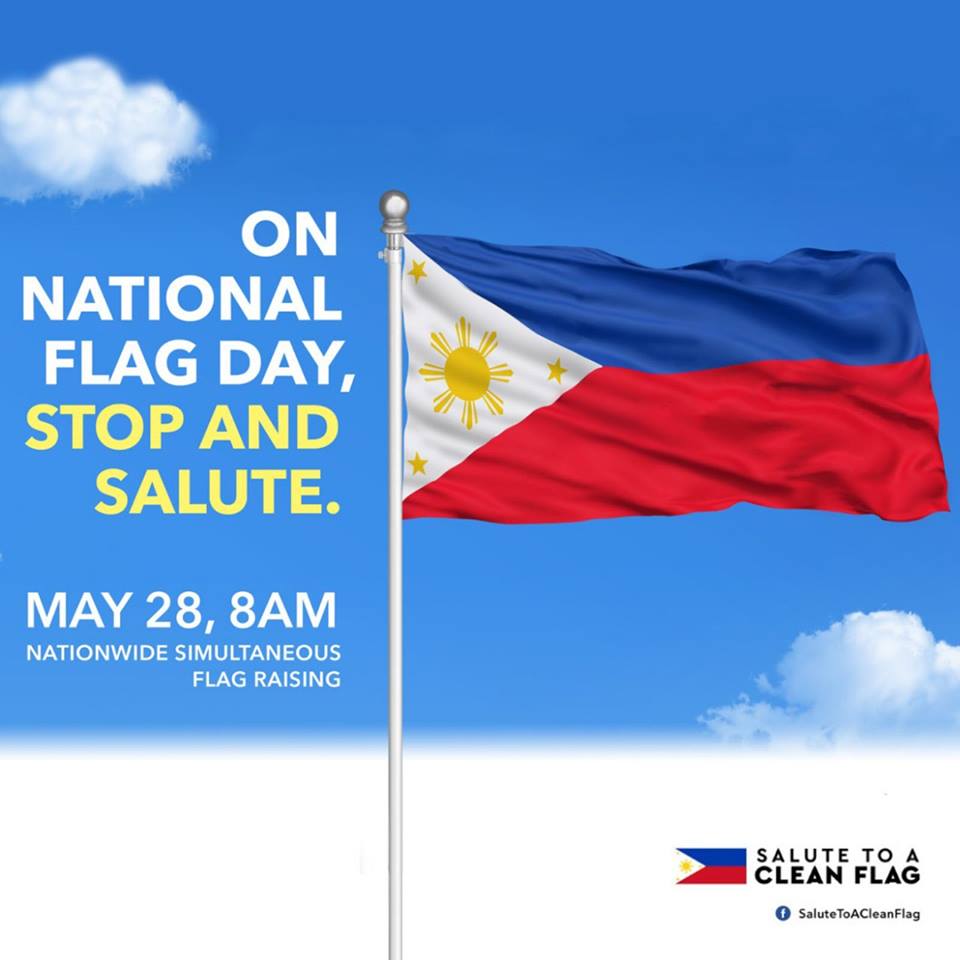 Republic Act 8491 otherwise known as the "Flag and Heraldic Code of the Philippines" and Executive Order 179 issued by President Fidel V. Ramos instituted the 15-day Flag Days which is celebrated from May 28 to June 12 every year.
The Philippine flag was first raised after the victory in the Battle of Alapan where Filipino revolutionaries led by General Emilio Aguinaldo defeated the Spanish troops which led them to recapture the province of Cavite.
The flag was designed by Aguinaldo and sewn in Hong Kong by Marcela Agoncillo, her daughter Lorenza, and Delfina Herbosa de Natividad, a niece of Dr. Jose P. Rizal.
This year marks the 121st anniversary of the Battle of Alapan.