Former Prime Minister Abhisit Bejjajiva served as the keynote speaker of the 2nd International Conference on Contemporary Education 2019 (ICCE 2019) on Saturday, July 27 at Amari Hotel Bangkok. 
The former PM talked about the importance of education in society and how everyone should embrace changes. His speech lasted for about 15 minutes. The Oxford-educated leader also indulged in photo op with more than 400 Filipino and foreign educators who attended the conference.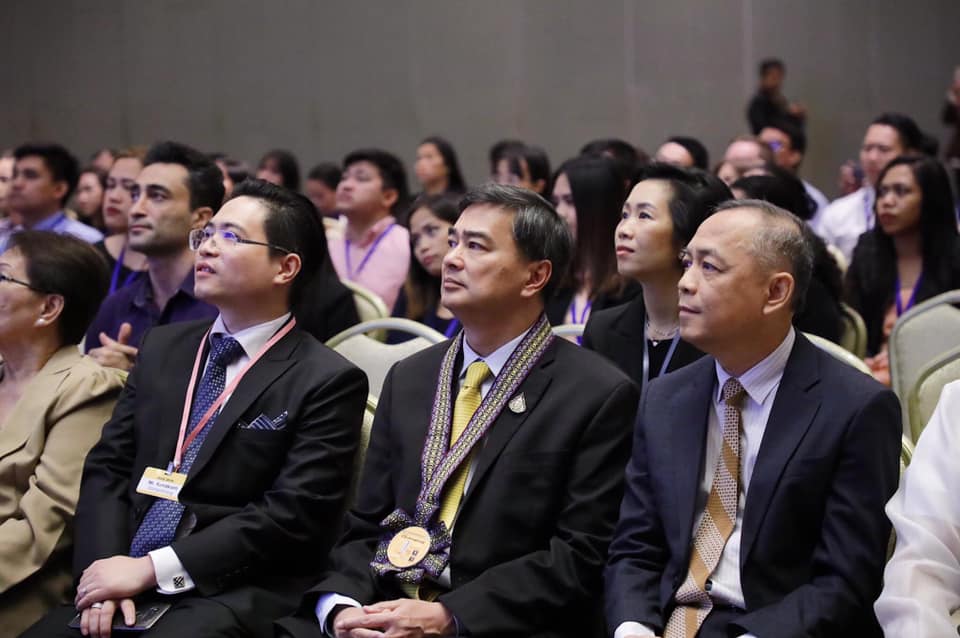 The two-day conference was hosted by St. Robert's Global Education and Asian Center for Comparative Governance, a brainchild of Filipino educator Dr Robert Galindez and Peter Lavina, campaign spokesperson of President Rody Duterte in 2016 election.
ICCE 2019 was also co-hosted by 10 other leading institutions in the ASEAN region such as De La Salle University – Dasmariñas, Philippine Christian University and St. Robert's International Academy (Philippines); Bellarmine Global Education, MiniBoss Business School, Bangkok School of Management, Rangsit University and Mahacai Christian Wittaya School (Thailand); Ocean Edu (Vietnam); and, Nangyang International College (Myanmar).
Aside from the former prime minister, other guests included Philippine Christian University (PCU) President Junifen Gauuan, and State University (IFSU) President Eva Marie Dugyon.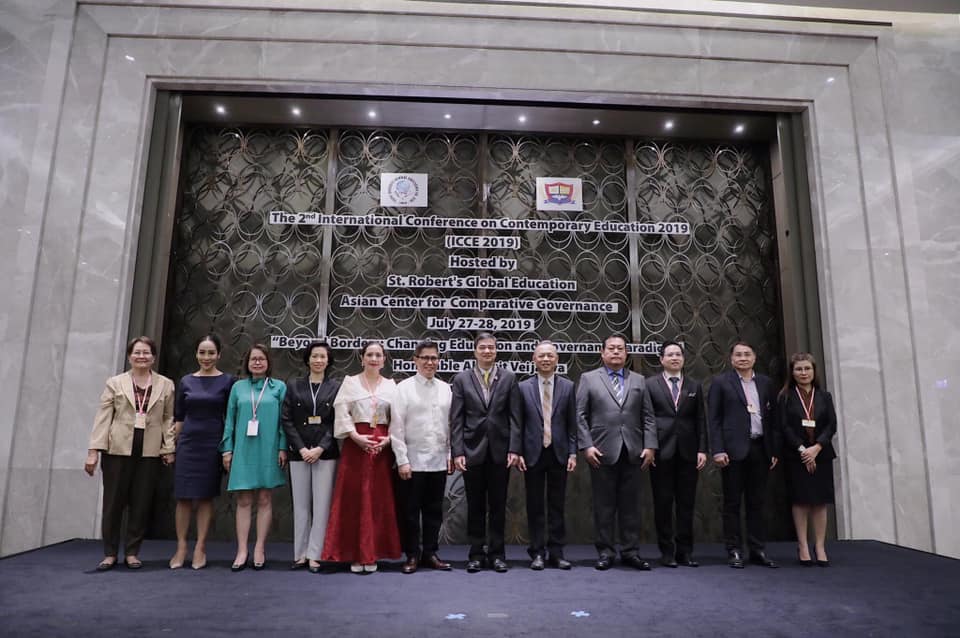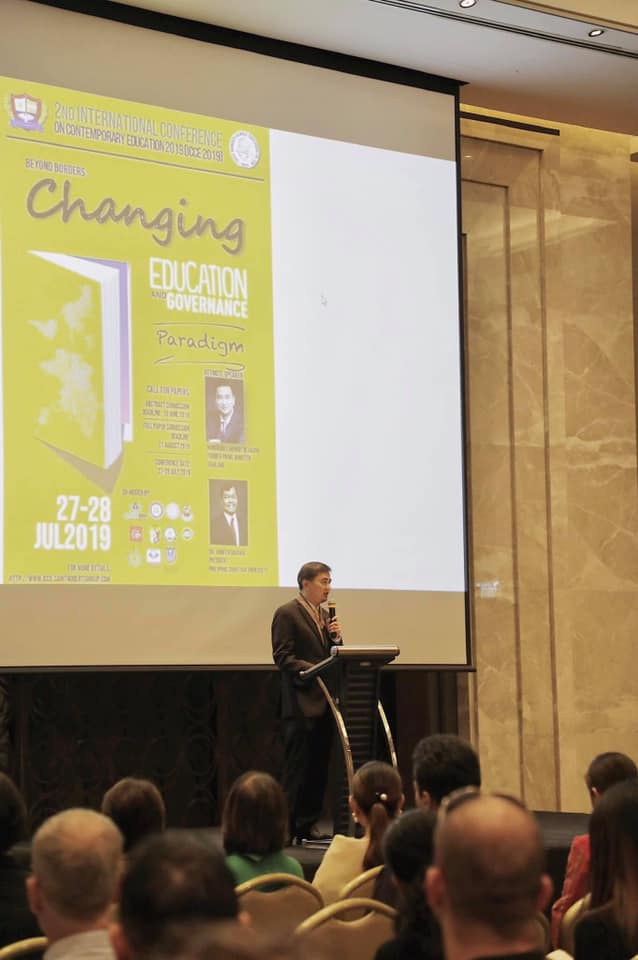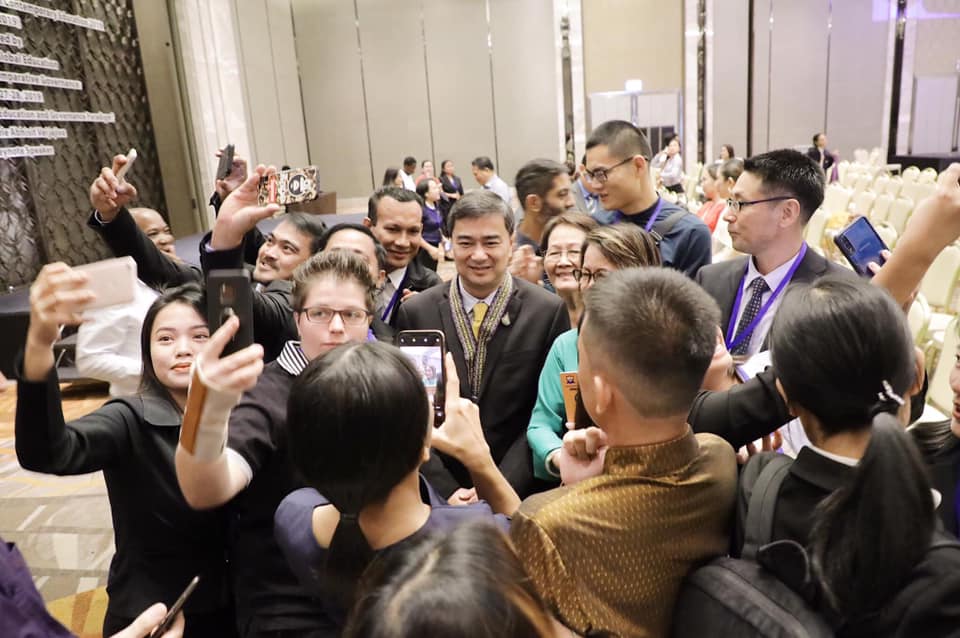 Photos: Abhisit Bejjajiva