She has been a constant prominent figure in Thailand — a daughter, a wife, a mother, and above all a queen who is respected, admired, revered and well-loved by her people. Undeniably Her Majesty Queen Sirikit has created remarkable contributions in developing the country she loves most, and her decades of reign has earned her a special place in the hearts of Thai people. As she celebrates her 87th birthday, let us take a look at some interesting facts about the life of Her Majesty Queen Sirikit, the Queen Mother of Thailand.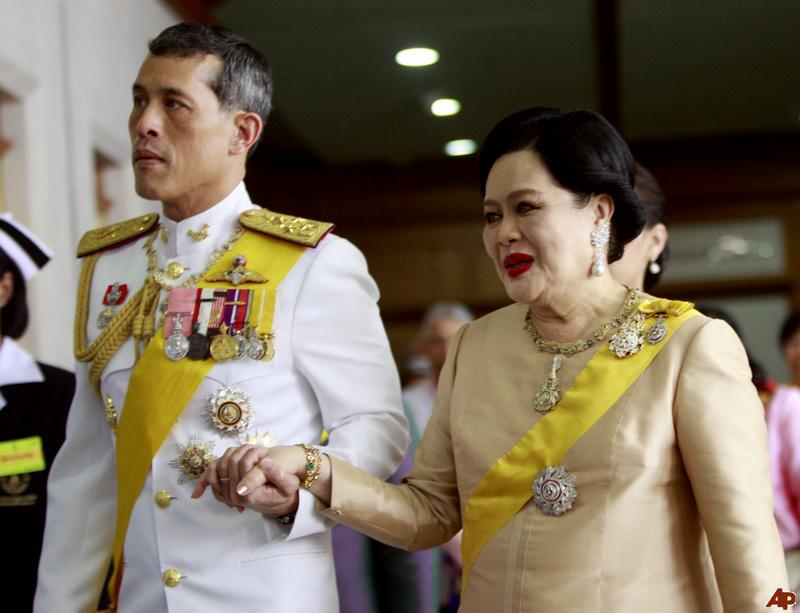 Her Majesty Queen Sirikit is the daughter of His Highness Prince Chandaburi Suranath and Mom Luang Bua Kitiyakara. Her father became Thai Minister to France, then to Denmark and Ambassador to the Court of St. James in England.

She was born on August 12, 1932. She attended kindergarten class at Rajini School, but subsequently went to St. Francis Xavier convent school at Samsen District in Bangkok. Her Majesty accompanied her father in France, Denmark, England and lastly in Switzerland where she continued her general education.

Her formal name and title is Somdet Phra Nang Chao Sirikit Phra Borommarachininat; 'Her Majesty Queen Regent Sirikit'. Her official title is Queen Sirikit. Before getting the title Her Majesty Queen Sirikit, Queen Regent of Thailand on 5 December 1956, she held the titles, The Honourable (English style) or Mom Rajawongse (Thai style) Sirikit Kitiyakara from 12 August 1932 to 28 April 1950, and Her Majesty Queen Sirikit of Thailand from 28 April 1950 to 5 December 1956.

She first met His Majesty King Bhumibol Adulyadej, who is distantly related to her, both being descendants of King Chulalongkorn (Rama V) in Paris while her father was stationed there. The chance meeting ripened into friendship and understanding. The future queen accompanied the king as he visited various tourist attractions.

On July 19, 1949, Their Majesties were quietly engaged in Lausanne. On March 24, 1950, Their Majesties landed in Bangkok by ship after a long absence. The royal wedding took place at Pathumwan Palace on April 28 of the same year.

Her Majesty Queen Sirikit has many public functions to perform. She became President of the Thai Red Cross Society on August 12, 1956, and Her keenness in the work has built up Her popularity and aroused enthusiasm in the public for the cause of the Red Cross.

As the consort of the king who is the world's longest-reigning head of state, she is also the world's longest-serving consort of a monarch. Their Majesties have four children, namely: Princess Ubolratana, born on April 5, 1951; His Royal Highness Prince Maha Vajiralongkorn, born on July 28, 1952; Her Royal Highness Princess Maha Chakri Sirindhorn, born on April 2, 1955; and, Her Royal Highness Princess Chulabhorn, born on July 4, 1957.

She also composed songs which were performed by The Handsome Band, the band of the palace. The songs she composed were: Chao Chom Khwan, That Thoe, Sai Yut, and Nang Yaem. The queen is also a published author. She wrote In Memory of my European Trip in 1964 which described her time in Europe with the king.

Queen Sirikit also holds 38 honorary degrees from different universities around the world including the University of Saint Petersburg in Russia, Georgetown University and John Hopkins University in the United States of America, Tokai University in Japan, and Centro Escolar University in the Philippines.

Her Majesty holds ceremonial supreme power, after His Majesty The King who ranks as the Head of the Royal Thai Armed Forces, among the Royal Thai Army. At present, she ranks as Field Marshal, Admiral of the Fleet and Marshal of the Royal Thai Air Force.
Sources: Thaiman, Wikipedia, PattayaMail