A Filipina runner who flew all the way from the Philippines to join Bangkok Midnight Marathon (BMM) ranked 5th among all female foreign runners on August 25 in Bangkok.
Janette Agura, 42, of Batangas landed 5th overall in foreign open in half marathon (21 km).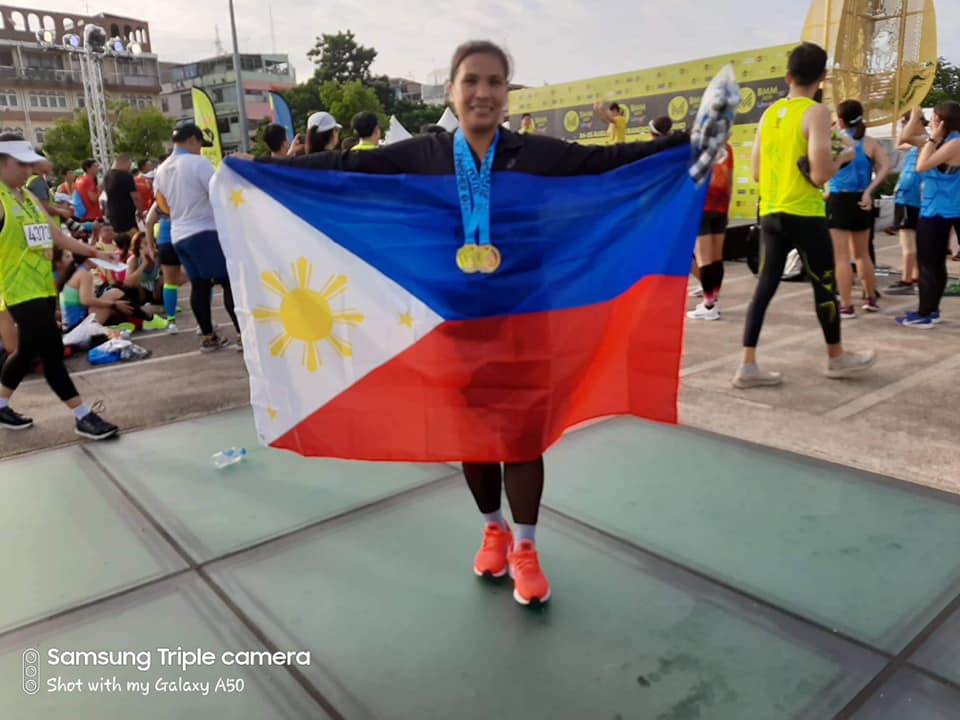 Agura is the coach and founder of Agura Training Camp. She has been concentrating on coaching both adult athletes and under 16 varsity players.
There were 16,000 Thai and foreign runners who joined the race for 42K, 21K, and 10K categories. There were also elite runners from Japan, Guatemala, Mongolia, China, and the UK. Agura ran with other Filipino runners from the Philippines.
Aside from winning at BMM 2019, Agura won 2nd place at Quezon City International Marathon 2013 and a National Milo Marathon finalist and awardee every year. She also won 3rd overall at Condura Skyway Marathon 2013 and 2nd place at Up Run Marathon in Ishikawa, Japan in early 2019. She also joined Angkor Wat International Marathon.
Meanwhile, Agura also expressed her admiration for the well-organized Thai marathon.