Accompanied by family members, friends and colleagues, the pioneering batch of Ateneo Leadership and Social Entrepreneurship (ALSE) marched to receive their certificates at a graduation ceremony on Sunday afternoon at S31 Hotel in Bangkok.
A total of 42 finished the 6-month empowerment program aimed at helping overseas Filipinos workers (OFWs) in the areas of leadership, financial literacy and social entrepreneurship. Bangkok served as the 17th city to hold ALSE program in Asia and Europe. The graduates belong to the ALSE Batch 75.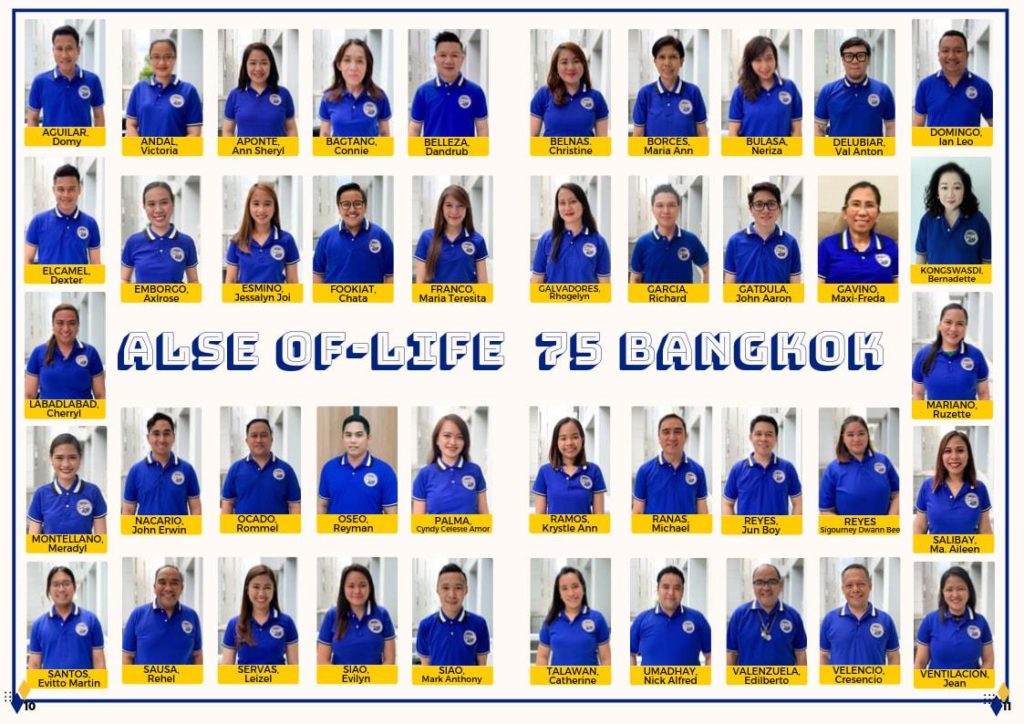 The event turned out to be a nostalgic reunion of some graduates whose parents, spouses and other family members flew from the Philippines to Thailand to witness the occasion.
ALSE OF-LIFE stands for Ateneo Leadership and Social Entrepreneurship for Overseas Filipinos' Leadership, Innovation, Financial Literacy and Social Entrepreneurship.
Her Excellency Mary Jo Bernardo-Aragon also graced the occasion and congratulated the graduates. She also stressed the importance of this training as part of the country's reintegration program for overseas Filipino workers.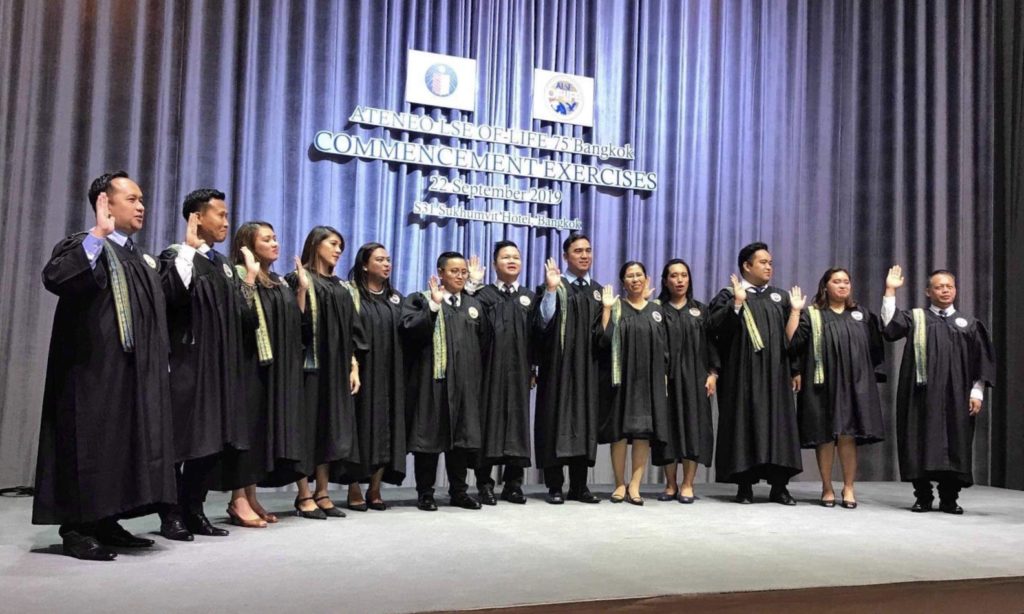 ALSE OF-LIFE commenced in Bangkok on March 17 at Chulalongkorn University after almost a year of planning and preparation. Behind this project in Bangkok are volunteer members of the ALSE Secretariat which are combination of successful business owners and executives, community leaders and young entrepreneurs who dream of giving back to society by teaching OFWs how to start and manage their own businesses and improve their lives in the Philippines. Half of Secretariat members are Filipinas married to Thais who have been living successfully in the Land of Smiles.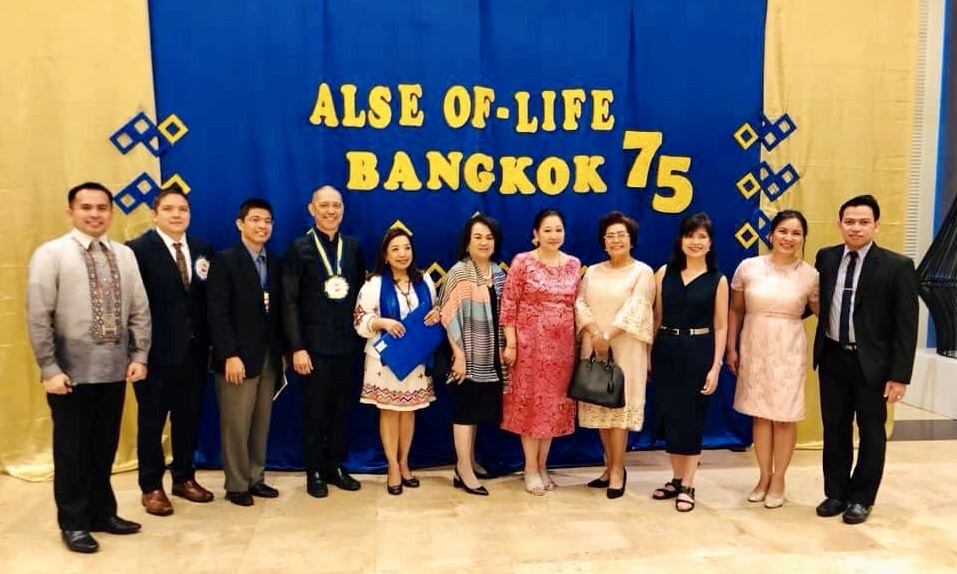 Mr Rene San Andres, Ateneo De Manila University's director for Ateneo Residence Halls served as the keynote speaker. In his address, San Andres encouraged and challenged the graduates of ADMU to become agents of change now that they are "poised, empowered and equipped" with the knowledge imparted to them at the program. "Enough of the helplessness, enough of the hopelessness," he admonished.
The graduation was also attended by Filipino business and community leaders from the Association of Filipinos in Thailand (AFT), Brotherhood of Christian Businessmen and Professionals (BCBP), and Philippine Ladies Group Foundation (PLGF). Consul General Val Roque of the Philippine Embassy and Assoc. Prof. Dr. Jurairat Sudrung of Chulalongkorn University were also present.
Awards were also given to some graduates for their exemplary performance. They were Cyndy Celeste Amor Palma for Best Essay; MACC Goat group for Best Business Plan; Liza's School of Languages for Most Viable Business Plan; and ThaiGanda 360 for Best in Business Plan Presentation.
Eucharistic Mass was also held at the beginning of the program. It was officiated by Monseigneur Andrew Vissanu Thanya-anan, Deputy Secretary General of Thailand Catholic Bishops' Conference.
Dinner and other social activities led by the Board of ALSE 75 Bangkok concluded the event.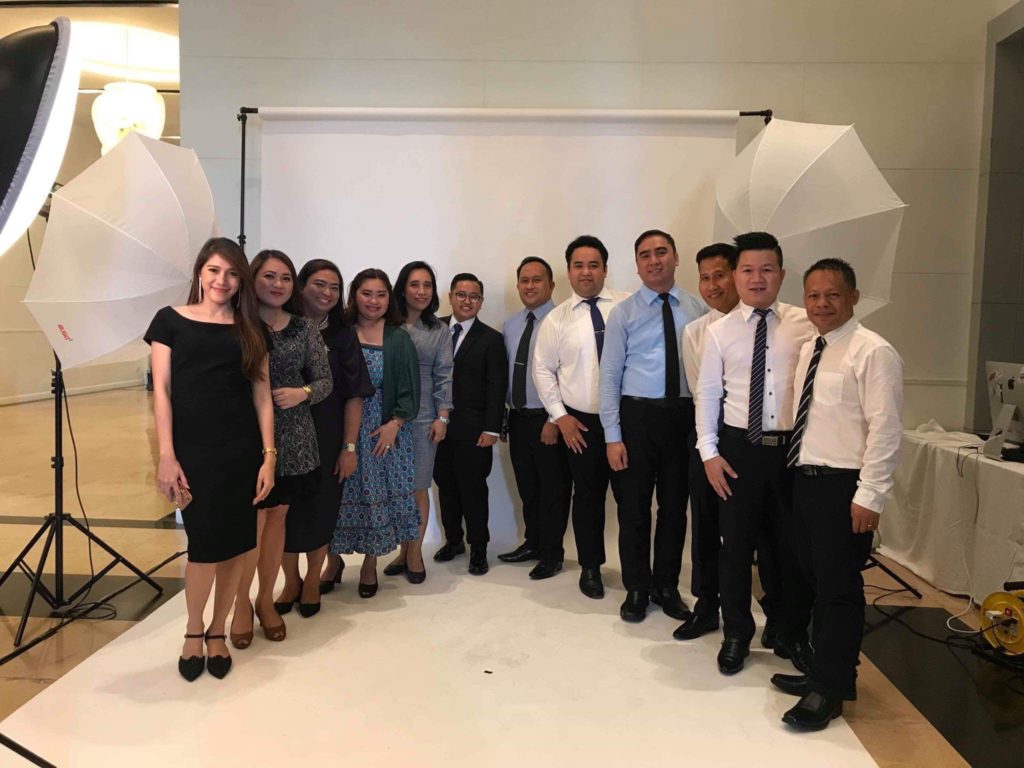 The graduation ceremony was prepared by the Board who were also the first batch of ALSE graduates in Thailand. Congratulations and kudos for the job well done!