Bangkok Adventist International School (BAIS) is going to hold its "On Our Way to Bethlehem" musical play on November 29, 2019 at the school compound.
A number of Filipino students will perform at the musical. The event is open to everyone. Program will start at 5:30 PM. Ticket costs 100 baht.
Proceeds will go to BAIS Basketball Roofing Project. Aside from students, the basketball court is also being used by locals, Filipino adults and other expats on weekends and weekdays after school.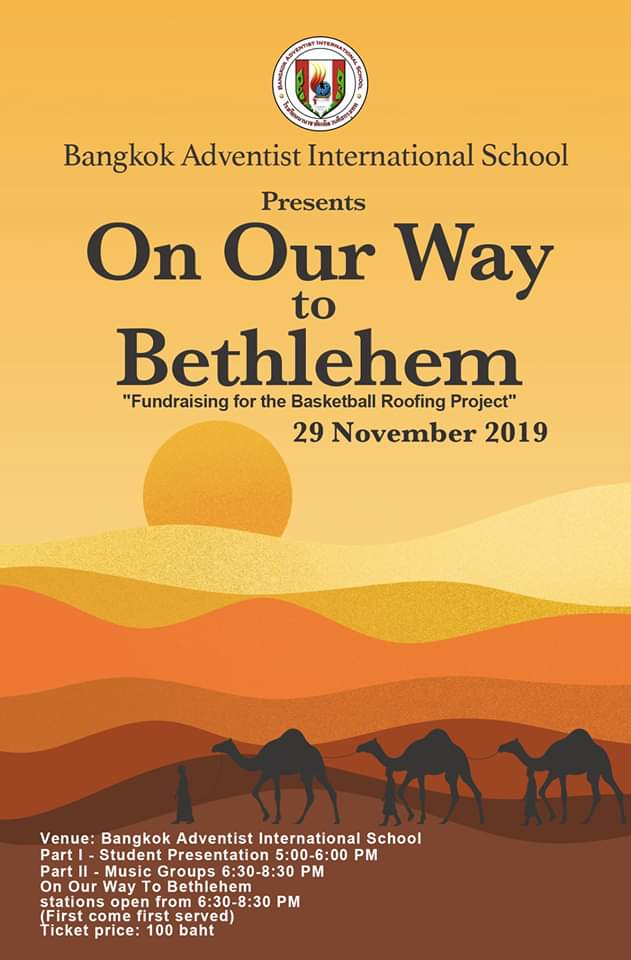 For inquiries please click "On Our Way To Bethlehem" Facebook event page.