A Filipina teacher who is working at the renowned Satit Chula or the Chulalongkorn University Demonstration Elementary School has just published a series of phonics books for kindergarten students.
"THE FUN WORLD OF PHONICS" has three books designed for kindergarten students aged 2-6. The book series is written by Kathrina Omilig Gamuza who has been working as a primary teacher at Satit Chula for almost five years now. She is one of the two Filipino nationals working at Thailand's premier university's demonstration school.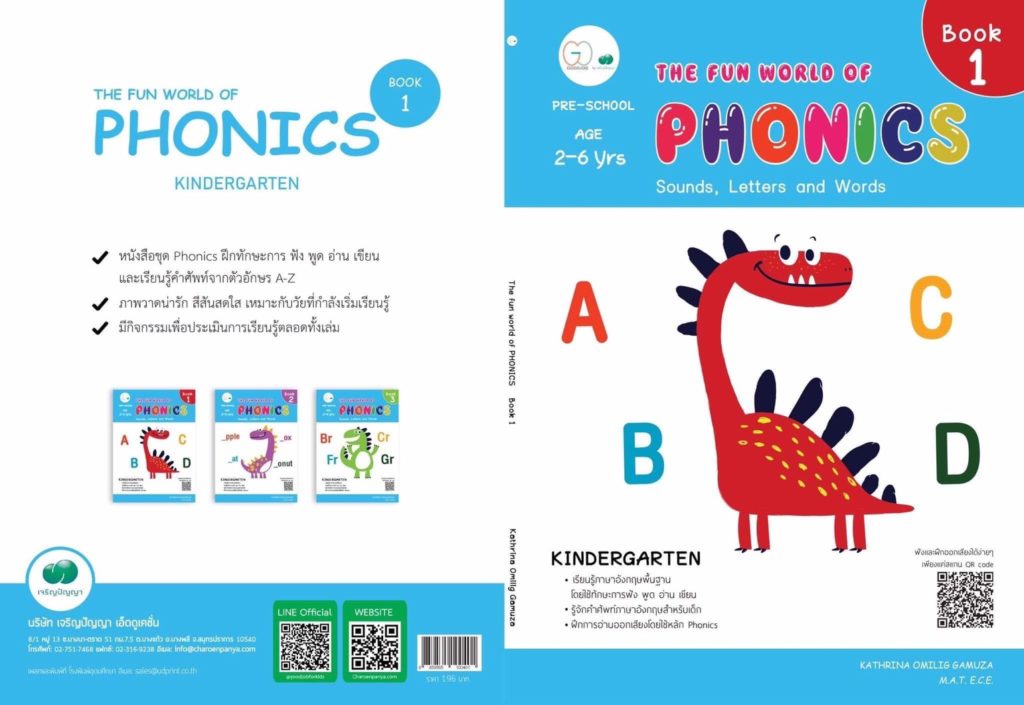 The book costs 196 baht. "THE FUN WORLD OF PHONICS" is published by CHAROENPANYA, a publisher of kids' books and toys. You can order directly through the following:
Shopee: https://shopee.co.th/charoenpanyaedu
Line@: https://lin.ee/8r9IY5b
Inbox: m.me/goodjob4kids
Facebook: facebook.com/goodjob4kids/
Website: https://charoenpanya.com/
The writer, Gamuza arrived in Thailand in 2007. Prior to teaching at Satit Chula, she also worked at some of the most prestigious schools in Thailand such as Assumption College Thonburi and Satriwithaya 1 School.
Gamuza is from Sipalay Negros Occidental. She holds a graduate degree in Master of Arts in Teaching major in Childhood Education from Ifugao State University in partnership with St Robert's Global Education. She lives in Thailand with her husband Gerhis and daughter Jekkah.
Congratulations Teacher Kathy!