Prime Minister Prayut Chan-o-cha on Sunday appealed for calm as escalating fears over Covid-19 are driving people to stockpile food and other daily necessities, Bangkok Post reported.
"We are not at a stage where we need to stockpile food," Gen Prayut said after a meeting to address the growing spread of the coronavirus in the country.
Foods such as instant noodles, sauces and canned food have disappeared from the shelves in many supermarkets as many shoppers seek to plan for shortages.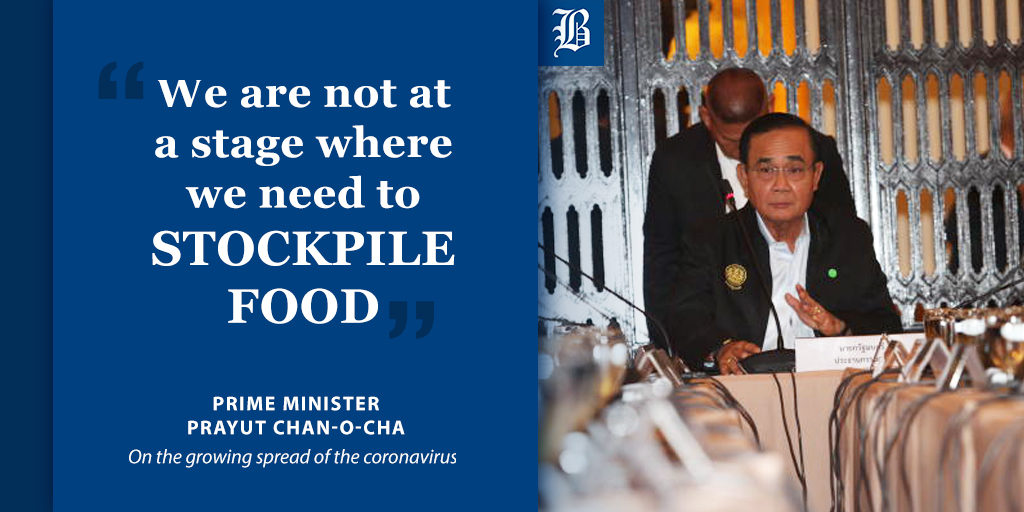 Read more at Bangkok Post
Photos: Camille Santos, Bangkok Post