The Civil Aviation Authority of Thailand (CAAT) extended the ban of incoming flights until April 18, 2020. 
Following CAAT's 1st announcement, issued on April 3, 2020, to temporarily ban all arriving commercial aircraft during April 4-6, 2020, CAAT, today, released the 2nd announcement to extend the ban from April 7, 2020 (0001hrs) until April 18, 2020 (2359hrs) in a bid to ensure efficiency of covid-19 disease prevention and control, published Royal Thai Government on its website.
According to the announcement, exemption is made for state or military aircraft, emergency landing, technical landings without any passengers disembarking, humanitarian aid and medical or relief flights, repatriation flights and cargo aircraft.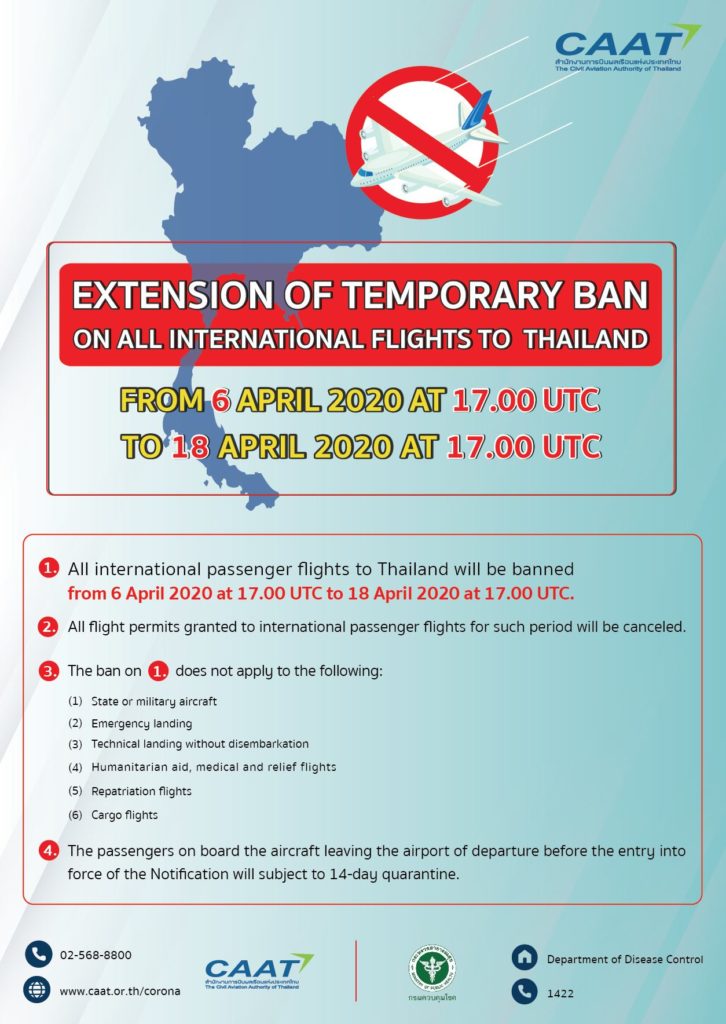 Sources: Royal Thai Government, CAAT
Photo: Bangkok Post, CAAT