Death was nowhere to be seen as he was just playing basketball until he suddenly collapsed. The doctors tried to revive him for one hour but life was elusive for Benjamin "Beejay" De Sagun III leaving behind his wife Grace and young son Jaireh.
De Sagun's body is still being autopsied to find the exact cause of his sudden demise on Monday, November 2. He was 40 years old and exercised almost on  a daily basis along with his family, colleagues and friends in Samphran, Nakhon Pathom Province. He hailed from Batangas, Philippines.
"Thank you for the 12 wonderful years my dearest. You were not perfect and I am not perfect but we were perfect for each other. You were loved and you will be missed terribly. I can't describe the pain I am feeling right now. I know that only God knows and He has a perfect plan for us. I feel like I lost my hands and feet but I know also that I have to be strong for our son. Sleep well my dear and I love you so much. See you in the blessed morning…" posted his wife Grace.
Beejay's son 10-year old Jaireh is in fifth grade. Beejay and his wife had been working in Thailand for more than 10 years.
Beejay also coordinated for Filipino and foreign teachers at St Joseph Upatham School, one of the biggest private schools in the province. Through him, many Filipinos were able to land a decent and stable job in the central part of Thailand. Recently he also led and helped a number of fundraising campaigns to help Filipinos affected by COVID-19, doing it quietly and without any funfare.
Beejay was the head elder of Omnoi Seventh-day International Church where he served for many years. Aside from being one of the church's pillars, he was also able to nurture and inspire young people and newly arrived OFWs.
De Sagun's wake will be held at St. Peter Chapel and he will be cremated on Sunday, 4:00 PM at Wat Takham, beside St. Peter School in Nakhon Pathom Province.
For donation, you may send any amount to: 
Thanachart Bank
Account number: 0906046073
Account name: Merry Grace Sta Ana Sales
Tel. No.: 0864135211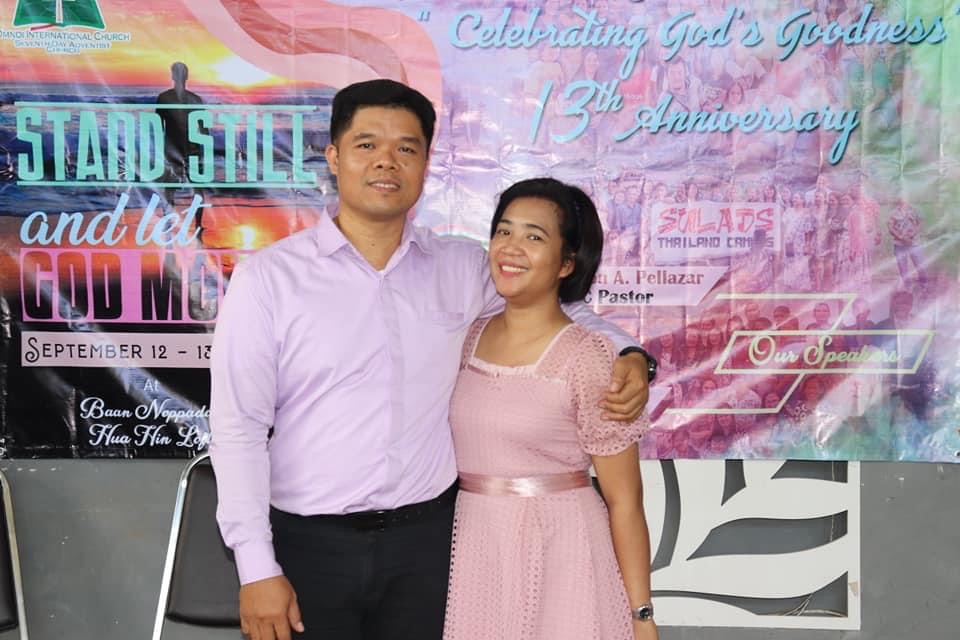 PinoyThaiyo and its readers extend their sincerest condolences to the bereaved family, friends and loved ones. Rest in peace kuya.