The Brotherhood of Christian Businessmen and Professionals in Bangkok is a community of business people and professionals committed to living out Christian values and being change agents in the business world and in society. The men and women of BCBP Bangkok would like to invite you to join their regular Saturday lunch fellowships and take part in winning the marketplace for Christ.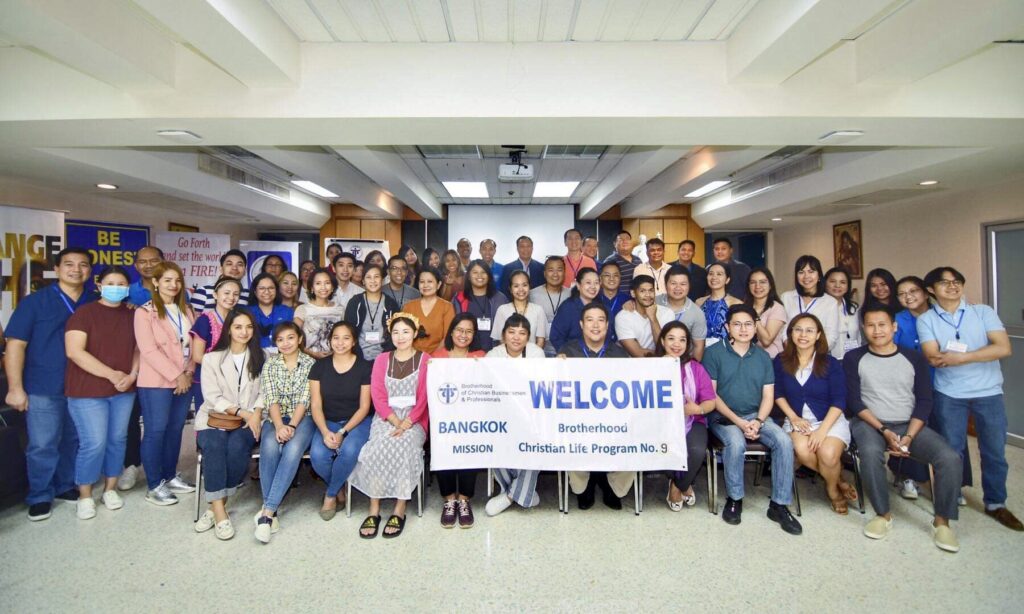 The BCBP Story
In July 1980, 24 gentlemen met at the Makati Sports Club in what was to be the first Men's Breakfast of the soon-to-be Brotherhood of Christian Businessmen and Professionals. In a span of two years, the first BCBP chapter was established right from where it all started in Makati.
There was no stopping the expansion of BCBP after that. Several business hubs in key cities and municipalities all over the Philippines embraced the BCBP movement. BCBP eventually found its way internationally with missions in Los Angeles, California, New York, Toronto and Vancouver in Canada, Singapore, Jakarta and now Bangkok.
The BCBP Way of Life is a transformative way of life, encompassing the practice of moral integrity and Christian values not only in the business milieu, but also in each member's family life through active participation in various trainings and formation programs in the community.
If you have questions regarding memberships, schedules or other info, feel free to contact them at +66805844769 and +66807099580. To know more about the group, you can visit BCBP website and Facebook page.