Thailand is close to completing one of the world's biggest hydro-floating solar hybrid projects on the surface of a dam, part of steps towards boosting renewable energy production after years of criticism for reliance on fossil fuels.
Reuters reported that some 144,417 units of solar panels are being installed on a reservoir in the northeast province of Ubon Ratchathani, where workers are completing the last of seven solar farms covering 121 hectares of water area. Authorities are aiming to complete the project in June.
Chief of the hydro-floating solar hybrid project at Sirindhorn Dam, Chanin Saleechan said that the current progress of the project is at 90% completion. The project area is divided into seven platforms of floating solar cell panels.
"Now we've installed five-and-a-half platforms. There are still one-and-a-half platforms to work on, which we expect to complete by the end of April. And we think we will be ready to distribute electricity with this by the end of June 2021."
Since November, EGAT has been putting together floating solar platforms at the Sirindhorn dam, one of the country's largest hydropower dams, which it says should have the capacity to generate 45 megawatts of power.
Here are some of the photos.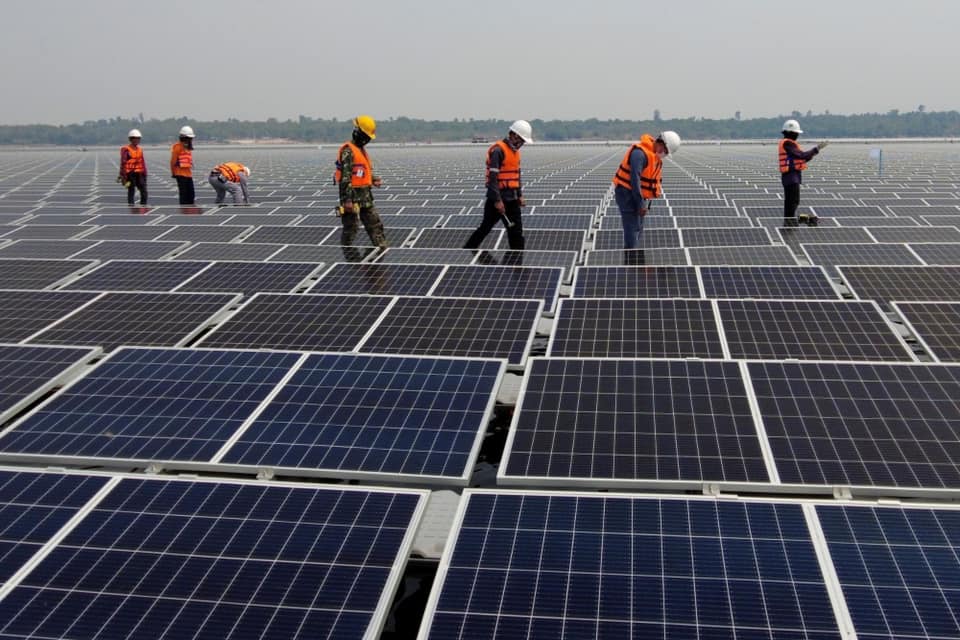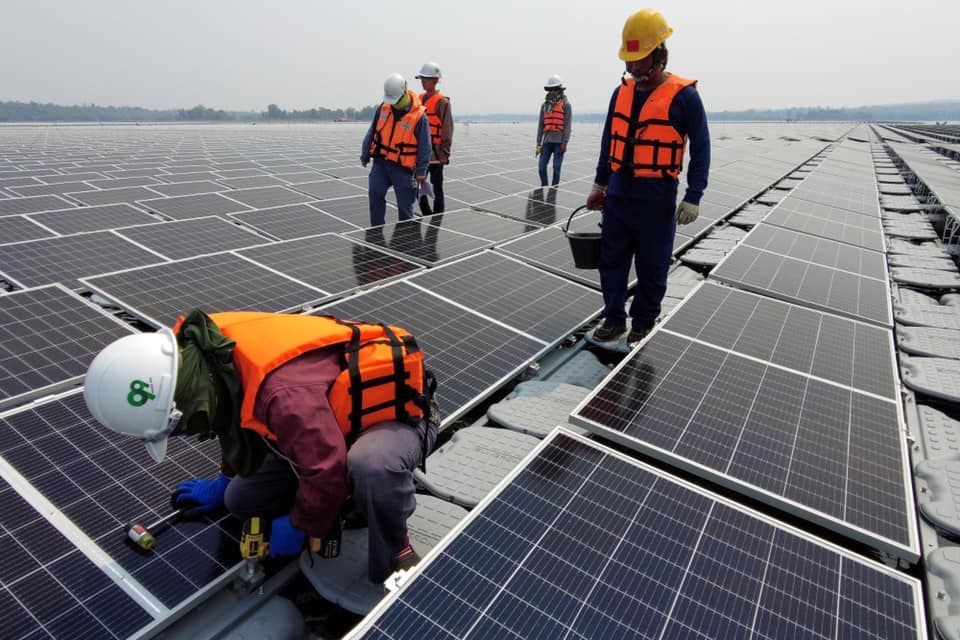 Read more at Thai PBS World
Photos: Prapan Chankaew/Reuters