Disclaimer: This isn't a sponsored or paid review. The research-based content and personal story of the blogger were written to inspire you to aspire for the best LYKA experience. LYKA helps transform lives for the better during pandemic! The unexpected blessings (GEMs) the blogger received are appreciation ultra-ratings on LYKA posts.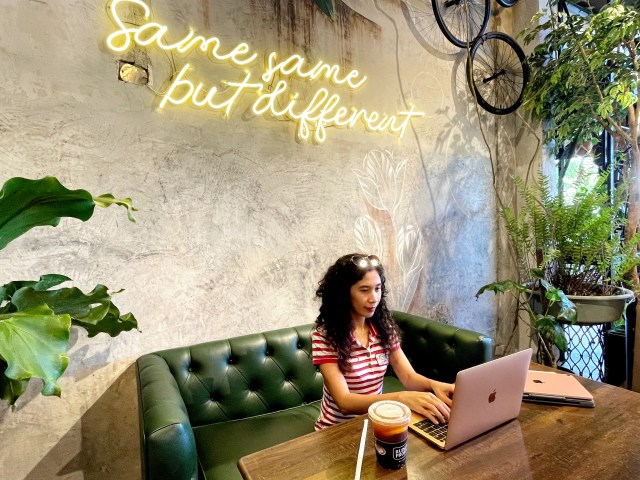 I included a disclaimer because when I launched this blog in 2015, it isn't intended just for a hobby. But most of the contents of my blog are published out of passion and compassion (advocacy).
A Superb Surprise After Another
When I published my LYKA journey and growth on April 9, 2021, I didn't expect that it will create ripples that would reach unknown shores. Ms. Sophia Nguyen, President of Global Corporate Development, LYKA, appreciated me personally with a surprise video chat a few days later. Sir Ryan joined our chats. Yes, no other than the CEO of LYKA! Mind-blowing experience indeed! I'm grateful for the appreciation and commendation.
I've learned a lot from them. Even before I was discovered, even before we got connected, I have high respect for them. I look up to them. I support them.
Ms. Sophia gave a virtual tour inside LYKA Headquarters at the Mecca of leading global tech companies, Silicon Valley! Their wit and wisdom are remarkable! They are the busiest executives on LYKA, and yet they spent their precious time talking with me!
I was stoked. I have to let everything sink in, so everything I blog about my experience is balanced, not merely driven by feelings or emotions. Hence, delayed posting of blog updates, aside from encountering technical challenges and wifi issues last week.
Meanwhile, I already shared some of the snippets of my blog content on LYKA and other social media platforms (FB and IG) in the past two weeks.
Attitude of Gratitude
Ms. Sophia Nguyen shared my blog on her social media accounts: LYKA, LinkedIn, Facebook, and Instagram. The CEO of LYKA, Ryan Baird, also shared it on his Facebook and LinkedIn accounts. Superb surprise after another left me dumbfounded!
This article is originally posted from the writer's blog. Please click this link to read more about this story.