A Thai local boldly shares his statement about having a relationship by putting a tattoo on his forehead after experiencing a breakup.
Getting inked is a common form of body art and expression in Thailand, but usually, it is being done on arm, back, nape, legs, and elsewhere in the body except the forehead.
Mr. Pannorthorn, a 20-year-old from Thailand, decided to imprint on his forehead the Thai words of "Love hurts, but getting inked is my revenge" after a breakup with his partner of five months.
The tattoo shop owner, Chang Jo, who also did the ink for Pannorthorn, carefully confirmed with his client if putting it on the forehead is a sure thing he wanted to do, Pannorthorn replied positively.
The post on Tiktok says that the message is not only for the relationship he had recently but a statement about love in general. It is also to remind everyone not to give all in a relationship as breaking up is always a possibility.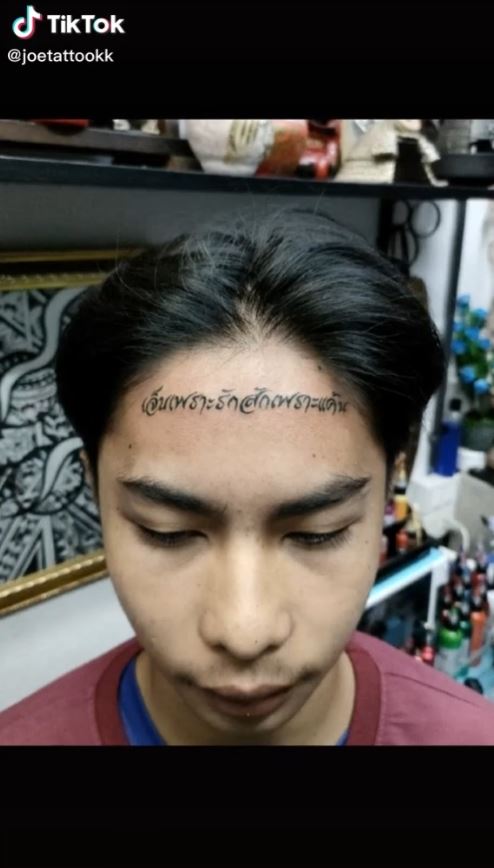 Fortunately for Pannorthorn, he has his bangs to cover the tattoo anytime he wanted to hide it.
How about you? Are you bold enough to imprint your conviction or love on someone on your forehead? Share your thoughts.
Source: @joetattookk