The Thai government is converting massive public spaces into health facilities to accommodate COVID-19 patients. The number of COVID-19 cases in Thailand is constantly rising since April 2021.
One of those public utilities that has been transformed into a health care facility for COVID-19 patients is the cargo warehouse at Don Mueang International Airport. The massive area now has 1,800 beds which are all made out of sturdy cardboard boxes.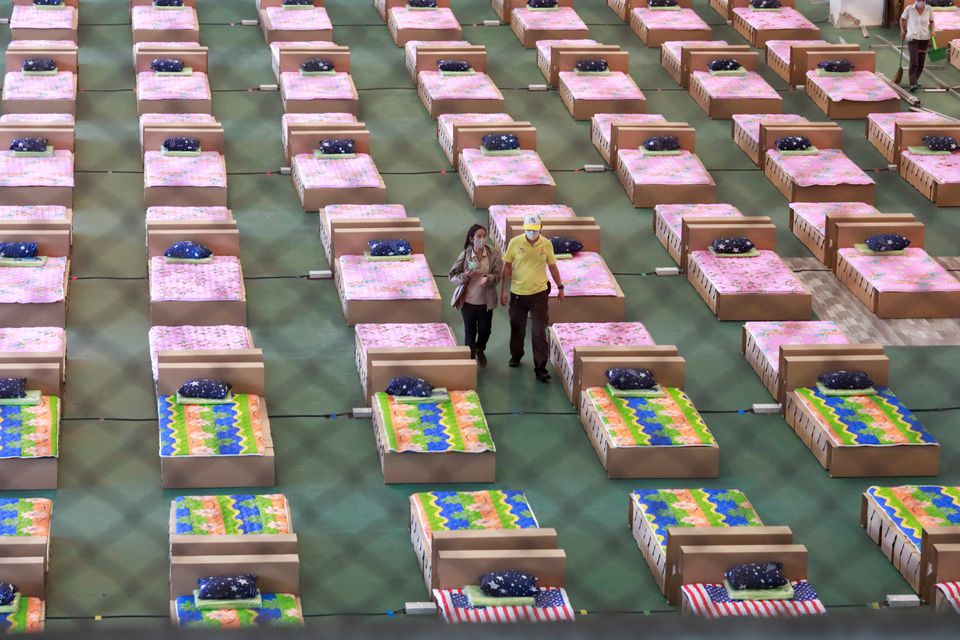 These beds in Don Mueang will be used only for COVID-19 patients with moderate symptoms, according to Rienthong Nanna, Mongkutwattana Hospital's director.
Patients with deteriorating conditions will be transferred to Pitak Rachan (Protect the King) Field Hospital at Suvarnabhumi Airport, another huge area that has not been used due to flight restrictions as a result of the COVID-19 pandemic.
He added that more field hospitals are needed as COVID-19 cases are on the rise in Thailand.
Source: theguardian.com
A reminder: Wash your hands with soap for at least twenty seconds upon reaching home. Spray the bottom of your shoes with alcohol. Take a thorough shower. Do this before you hug or get close to your family members.
Do you have at-home practical tips to help fight the COVID-19 pandemic? Let us know in the comments.