38 OFWs in different parts of Thailand joined the online commencement exercises of the Ateneo Leadership and Social Entrepreneurship for Overseas Filipinos' Leadership, Innovation, Financial Literacy and Social Entrepreneurship (Ateneo OF-LIFE LSE) on Sunday, September 12.
Ateneo OF-LIFE LSE is an executive program for overseas Filipino workers under Ateneo School of Government (ASoG) of the Ateneo De Manila University. The graduates belong to the 91st batch of the program which is being conducted in more than 20 cities in Europe and Asia.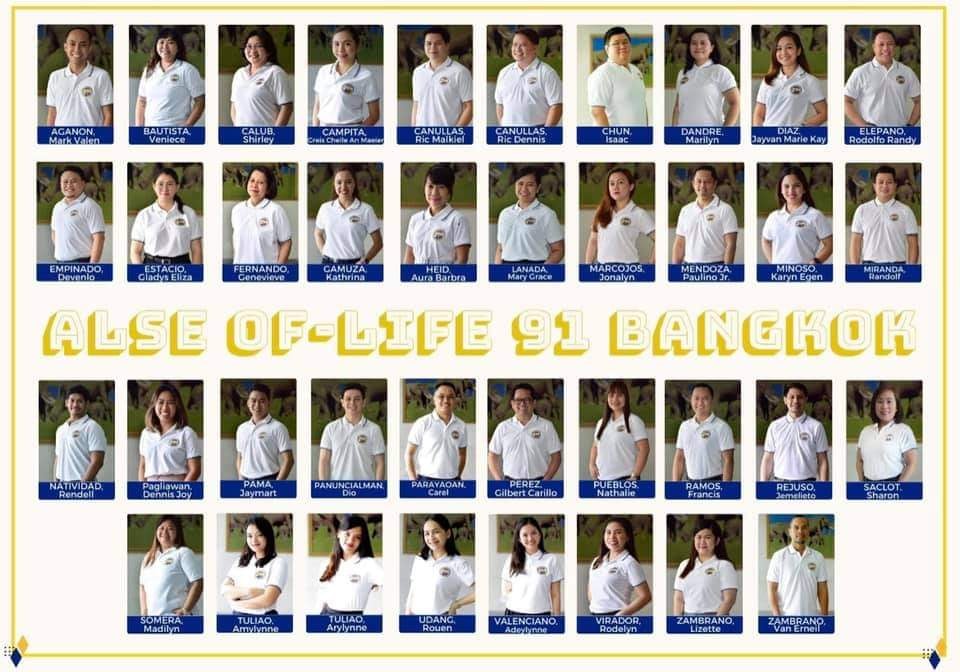 Those who participated in the online graduation were Ms. Christina Alikpala, ASoG's Executive Education Head who gave the keynote address; Prof. Edgardo Valenzuela and Dr. Cristina Liamzon, founders of Ateneo OF-LIFE LSE program; and, Mr. Enrico Mariano, Philippine Trade and Investment Center Director and Philippine Embassy Commercial Attache who also represented H.E. Ambassador Millicent Cruz-Paredes.
The Secretariat who prepared and worked hard for the virtual ceremony were also in full force led by Dandrub Belleza who served as the Chairman. The Founding Secretariat who served as this year's training advisors also took part in the ceremony.
The graduates were also given special awards for their exemplary performance in the 6-month program. They were Rendell Natividad for Best Essay; 4K MushOrganic Farm, Frolik Boutique Hotel and RubbleBubble Innovations for Best Business Plan; The Jumpers for Most Viable Business Plan; and KaPintahan for Best in Business Plan Presentation.
This year's Ateneo OF-LIFE LSE is co-presented by the Department of Trade and Industry (DTI) and St. Robert's Group of Companies as the major sponsors.
Ateneo LSE Bangkok, also known as ALSE started when a group of Filipino entrepreneurs and long-time Bangkok residents led by Sonia Zerrudo and Zenaida Vannaying together with few community leaders took the lead in 2019.
The program was hosted by Jezreel Llanera of PinoyThaiyo, Ateneo OF-LIFE LSE media partner.
Enrollment is now going on for the 3rd batch of Ateneo OF-LIFE LSE in Thailand. To inquire, you can message Ateneo LSE Thailand Facebook page.
Photos: Ateneo LSE Thailand