All Seventh-day Adventist (SDA) young people are invited to a Fellowship on August 18-19 at Bangkok Adventist Hospital Church in Bangkok.
The event is organized by the Adventist Youth Association of Central Zone 2 District which is composed of SDA English-speaking churches in Bangkok and neighboring provinces.
Pastor Reylourd Reyes, an energetic and talented youth pastor from Manila will serve as the guest speaker. Other speakers include Sherwin Bandao, AYA President and Elder Rudolph Tad-y of Muang Thong Thani Adventist International Church.
Below are the highlights of the event.
August 18
Sabbath School
"Youth: The Strength of the Church
Miracle in the Gentile Community"
Divine Service
"As You Go"
AY Program
Urban Missionary 101:
"Developing Missional Small Groups
Workshop"
Sabbath Evening
Social Night
Outreach activities will be held on Sunday, August 19.
Meanwhile, BAH guesthouse is available to participants coming from outside Bangkok. For reservation, you may call 06-3187-0850.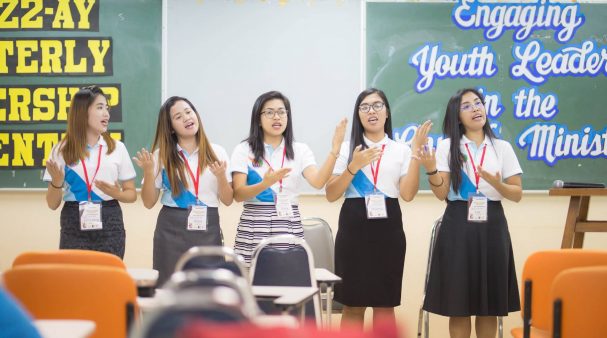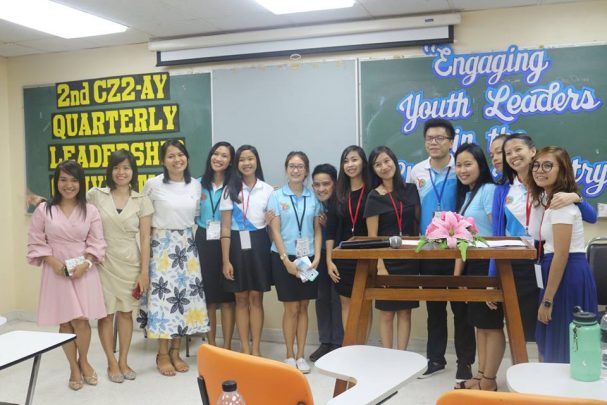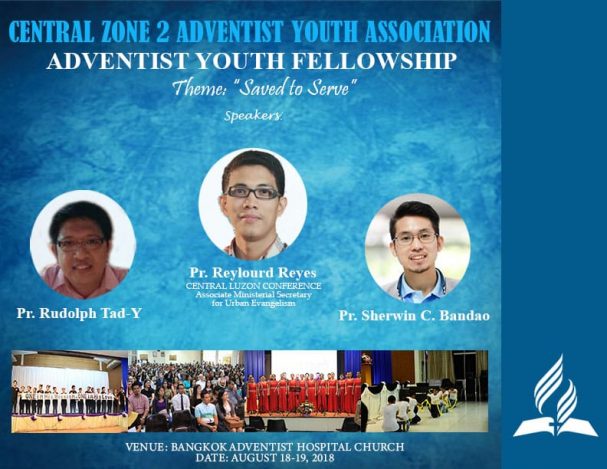 Photos: AYA CZ2 Facebook

[mashshare]