Beauty and brains Krisha Marie Rebucas won the Best Muse "Magandang Dilag" award at the opening of Pinoy Basketball League (PBL) Season 2 in Bangkok, March 21.
The 25-year-old muse represented the Kabayan Dragons basketball team. 15 muses bested for the title at all-time Filipino favorite sport tournament. She is from Malaybalay, Bukidnon.
Rebucas is a graduate of Bachelor of Secondary Education major in English and is a licensed professional teacher in the Philippines. She is working as an ESL teacher in Thailand. Dreaming of becoming a linguist someday, she enjoys reading novels, watching movies and learning different languages.
The competition was hosted by Filipino vlogger Nick Trinidad and Jon Jon of Viva Filipinas and Lola's Kitchen.
Congratulations, Krisha and to the Kabayan Dragons Team!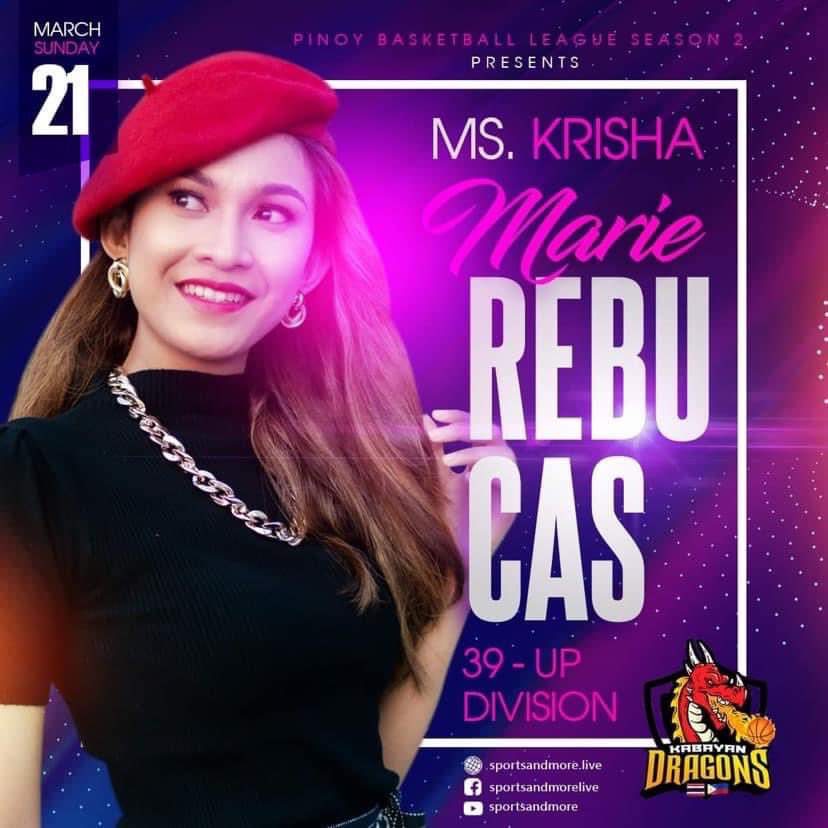 Photos: Kabayan Dragons, PBL (Nick Trinidad), Tune Protect