Alin Cargo Express Thailand will be giving free food packs to 300 Filipinos in Thailand affected by the COVID-19 pandemic. 
The initiative is named "Door 2 Door Community Food Pack from Alin Cargo". True to its tagline of being "Your Best Way Home", the initiative aims to bring food packs right at the doorsteps of kababayan in Thailand. The company is owned and operated by Pastor Jonathan Bautista and Mrs. Saneeya Lertkuldilok Bautista, a Filipino and Thai couple based in the Kingdom.
The distribution of community food packs will be on Monday, May 3, 2021. It will be delivered by Alin Cargo trucks and staff to the recipients' places in Bangkok and nearby provinces. Food packs for those who are living in far flung provinces will be delivered by the nearest Alin Cargo agent.
Target beneficiaries are those who have lost their jobs caused by the pandemic. If you are currently unemployed or in a "no work, no pay" situation, you can be one of the recipients of the Door 2 Door Community Food Pack from Alin Cargo.
LIKE Alin Cargo Express Thailand Facebook page and then register on the LINK below to receive your food pack.
ALIN CARGO FACEBOOK PAGE: https://www.facebook.com/alincargoexpressthailandofficial
REGISTRATION FORM:
https://tinyurl.com/alincargo
The link will be closed upon reaching 300 recipients.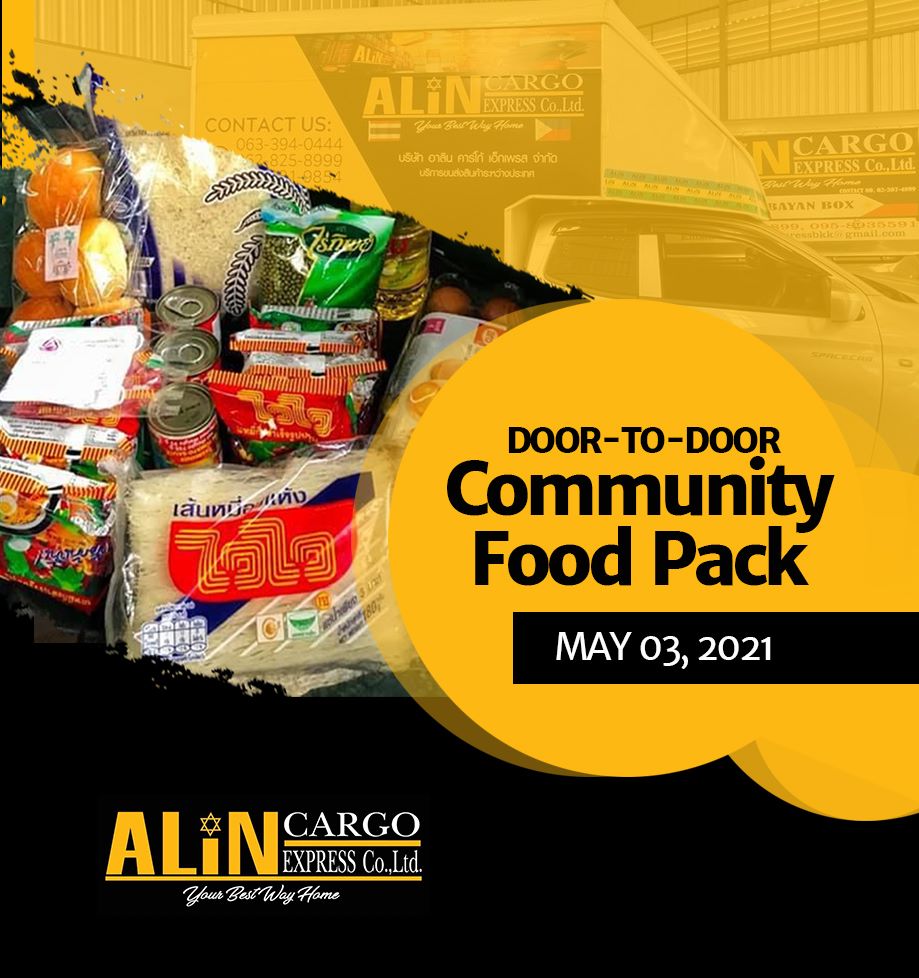 [mashshare]