Street Movers, a group of young Filpino dancers from Iligan City bagged the gold trophy award on the first day of 21st Asia Pacific Dance Competition at Aksra Theatre in King Power Building, Pyathai, Bangkok.
Street Movers won first place in the ensemble open age division. The competition is until Sunday, August 25. They will be showing three more dances.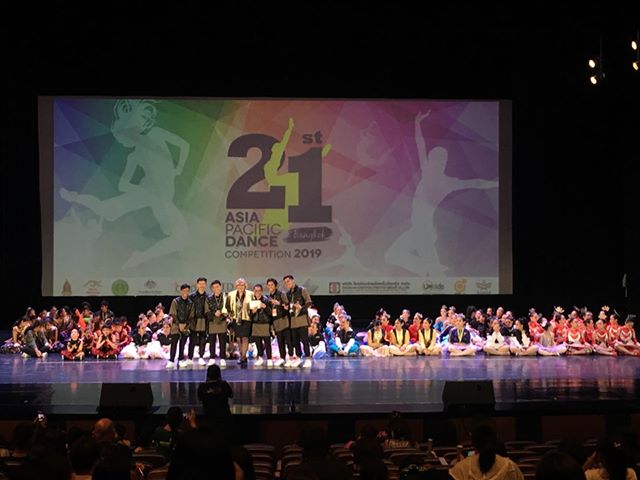 August 23 (WINNER – GOLD)
3:00 p.m. – Ensemble (open age)
August 24
12:40 p.m. – Ensemble (17 and under)
3:30 p.m. – Trio (open age)
August 25
Troupe (open age)
The group arrived in Bangkok on Thursday to compete at the said competition composed of different groups from nine participating countries such as Thailand, Singapore, Hong Kong, Cambodia, Australia, Malaysia, India, Philippines and China. 
Last year, Street Movers (Pride of Iligan City) won 2 gold trophies in Singapore.
Aside from moral support, the group is also in need of additional financial support while they are in Thailand. They will be staying until August 29 and will need support for their food and lodging expenses. Those who want to send their monetary help can send to the account below:
Juan Rodrigo B. Del Villar
Siam Commercial Bank (SCB)
4180165279