Starting October 31, foreigners applying for a Non O-A or "Long Stay" visa will be required to purchase health insurance. Thailand Non-Immigrant O-A Long Stay Visa is popularly known as retirement visa.
Non O-A visa may be issued to applicants aged 50 years and over who wish to stay in  Thailand for a period of not exceeding one year without the intention of working. Holder of this type of visa is allowed to stay in Thailand for one year.  Employment of any kind is strictly prohibited, according to the Ministry of Foreign Affairs website.
The order was signed by Immigration Commissioner Police Lieutenant General Sompong Chingduang on September 27 and will take effect on October 31, 2019.
According to the new order, applicants are required to have 40,000 baht outpatient coverage and 400,000 baht inpatient coverage.
Meanwhile, health insurance is not required for those applying for extension of stay based on retirement and it only applies to Non O-A visas.
The full details of the new requirements can be found on this link.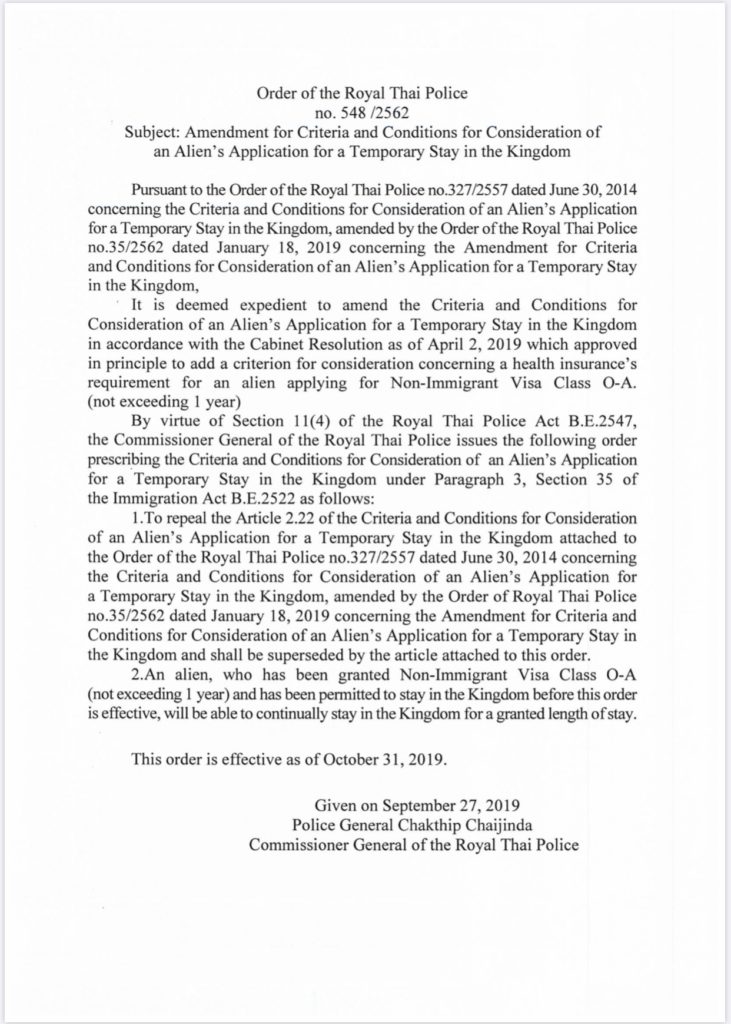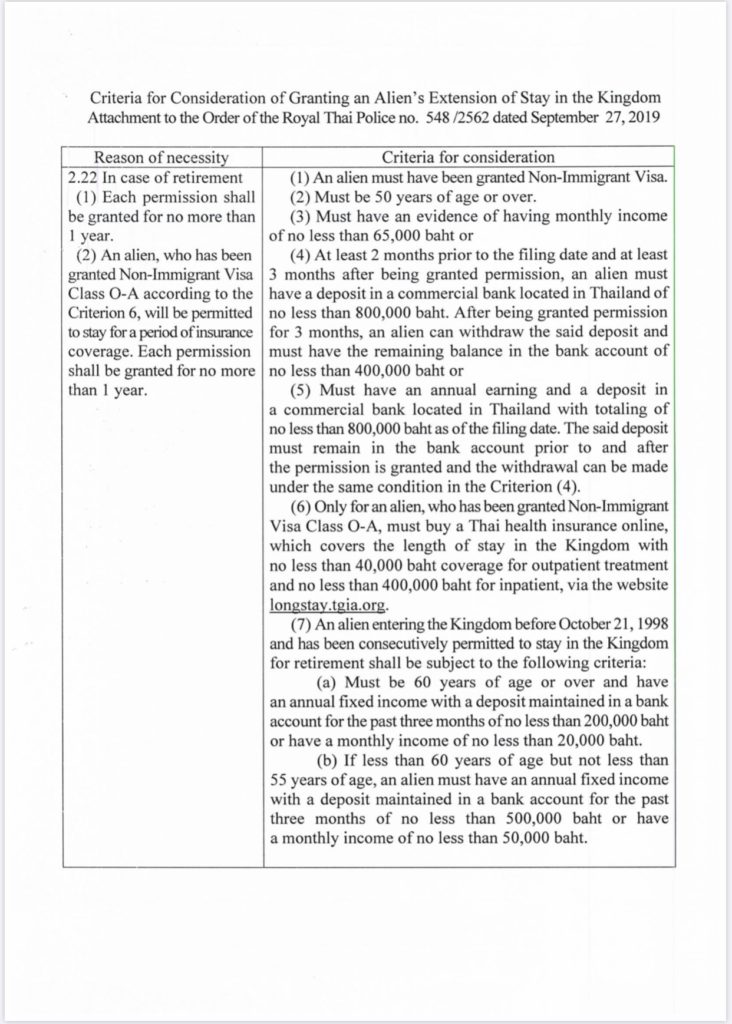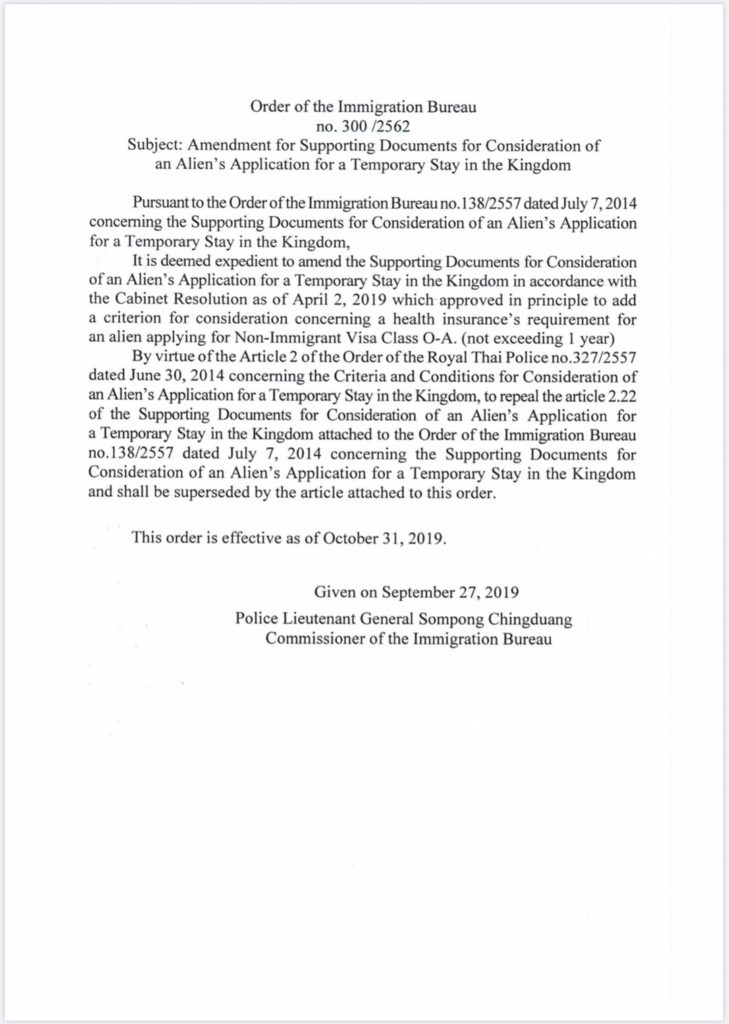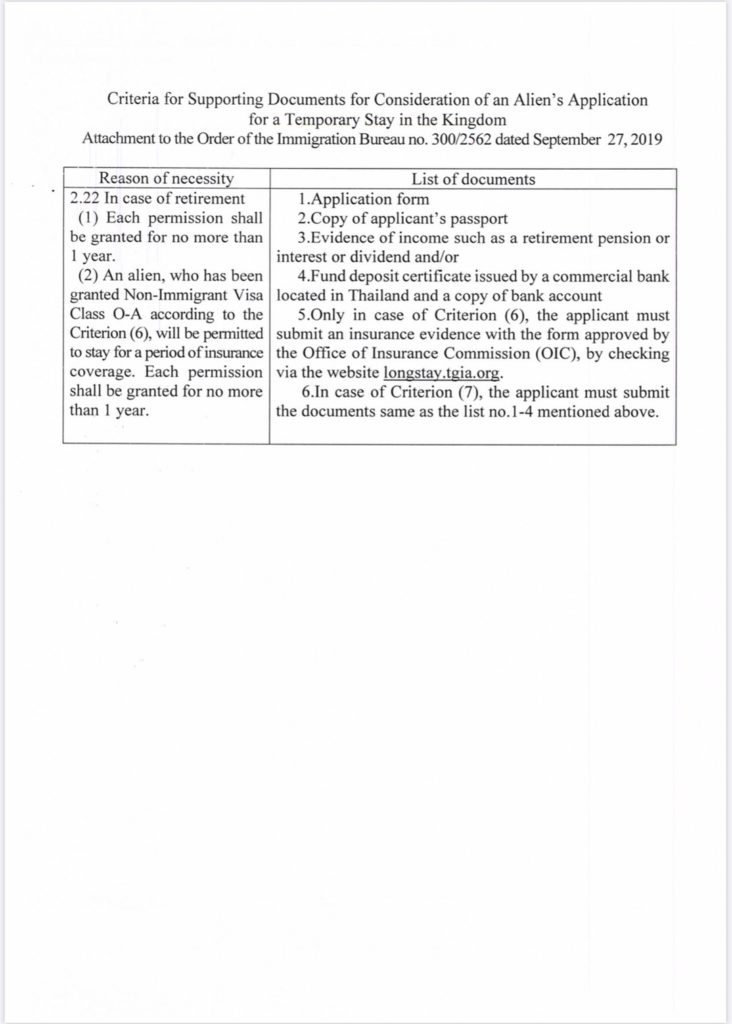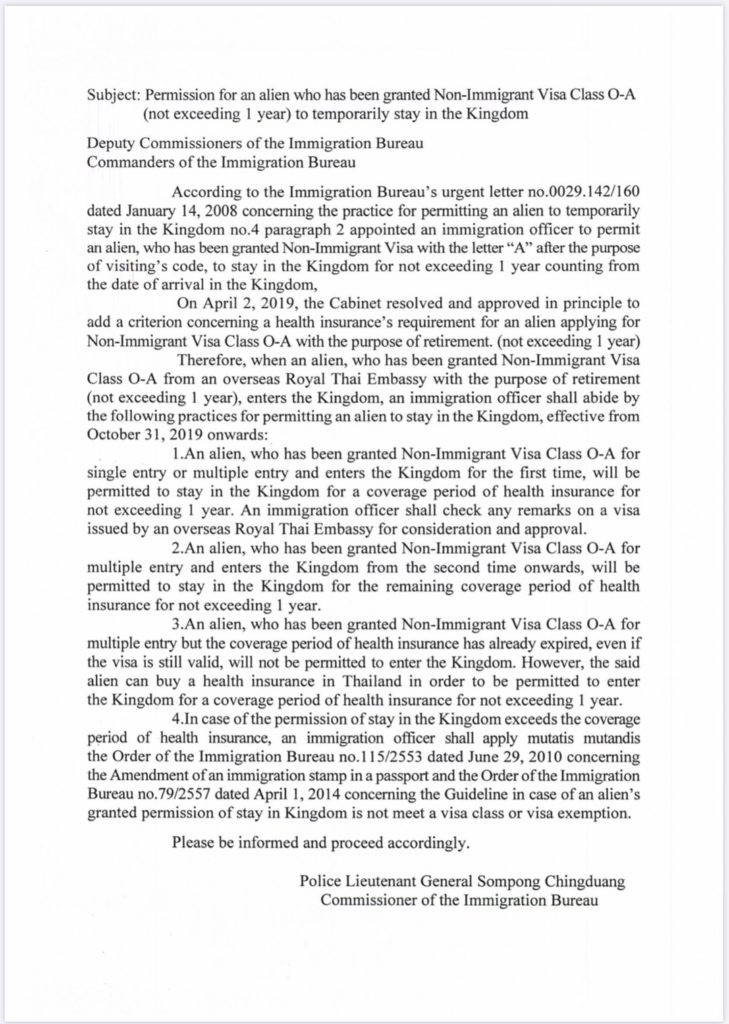 Sources: Immigration, MFA, Siam Legal, ThaiVisa