Aside from having only 13 passengers inside public vans, a new order from the Land Transportation Department now requires public utility vehicles (PUVs) to have an emergency exit which is visible inside, effective Monday, May 15.
This emergency exit must be visible inside and must have a reflective Thai sign identifying it. Also, there must be a 20 centimeter-wide space for passengers to easily reach this exit, and there should have at least three glass-breaking hammers on each side of the van. Operators and drivers who fail to comply to this new rule will be penalized by paying a fine of 500 to 5,000THB, and/or may have their license suspended for up to 6 months, says  Transport Department.
The Transport Department on Monday inspected vans along Victory Monument area and many of these vans have complied with the new requirement. These new laws are believed to be the department's solution on protecting passengers in case of emergency.
Inspection and registration checks will be placed on fixed-route vans in Bangkok and other areas on June or July 5.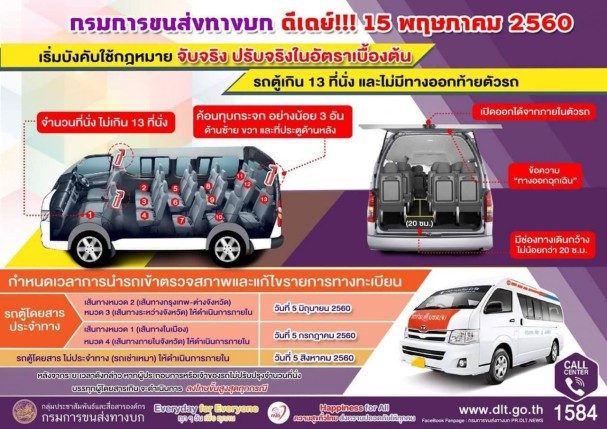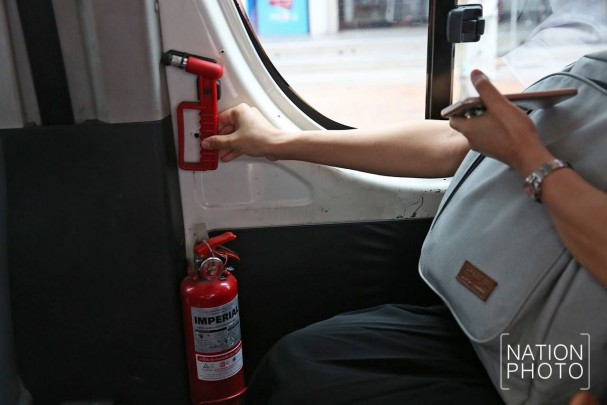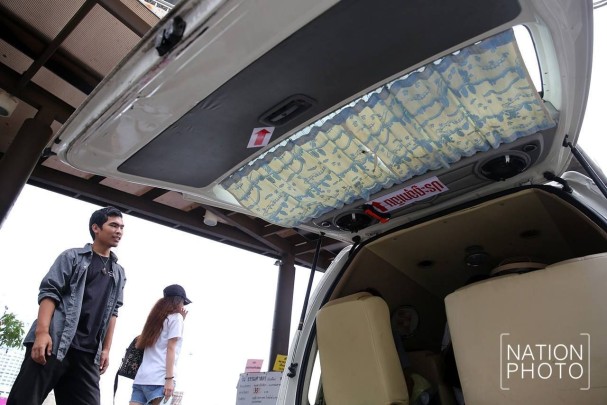 Source/Photos: The Nation 

[mashshare]