Angelo Gonzales was found dead by his wife and children as they arrived home after work and school on Wednesday evening, July 11.
His body was found lying with his face facing the bed. According to the police, he had already been dead for about five to six hours when the body was discovered. The Philippine Embassy in Bangkok has already been informed.
Gonzales,40, is a native of Bocaue, Bulacan. He is survived by his wife, Dorothy, an accounting staff and their two children who are both studying in Bangkok.
The couple arrived in Thailand in early 2015. They used to work in Qatar for three years and in Dubai for one year before finally settling in Bangkok. However, just a few months after they arrived, Gonzales started having seizures which later frequented and later became regular. Medical checkups and a CT scan showed that he had a tumor in his brain. Despite his condition, he continued working as a chef and waiter to help support his family and his medications.
"Kuya hindi manlang kami nakapagpaalam sa kaniya. Hindi pa kami ready," the wife said over the phone while bursting in tears.
"They have been very resilient and determined despite their condition. They both worked day and night to send their children to school," said one of their friends.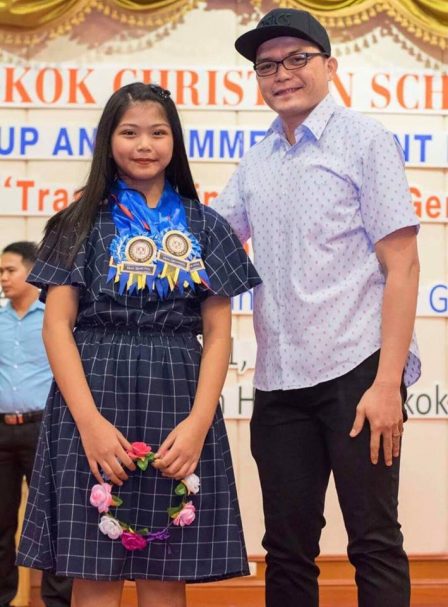 Dorothy now wishes to take her husband's remains to their hometown in Bulacan and give him a proper funeral with his family and loved ones. This is her way of telling him how much she and their children love him.

You can send financial help to Dorothy at the account number below.

Bank: Krungsri Bank
Account no.: 688-1-24481-4
Account name: Dorothy Nieto Gonzales  

[mashshare]