The Overseas Absentee Voting (OAV) for the 2019 Philippine general election will start from April 13 to May 13, said the Philippine Embassy.

The Embassy is yet to release the time for voting. In 2016 presidential elections, the Overseas Voting was conducted at the Philippine Embassy every day from April 9 until May 9, 2016 including weekends from 9:00 am to 5:00 pm.

The Overseas Absentee Voting Act, officially known as Republic Act No. 9189, is a law in the Philippines passed on February 4, 2003 which provides a system for citizens of the Philippines currently residing or working outside the Philippines to vote in an election.

Meanwhile, the filing of application for registration/certification was conducted at the Embassy and during consular outreach programs in the province from December 1, 2016 to September 30, 2018. Those who were able to register can cast their votes.

Click this link for more details about the OAV.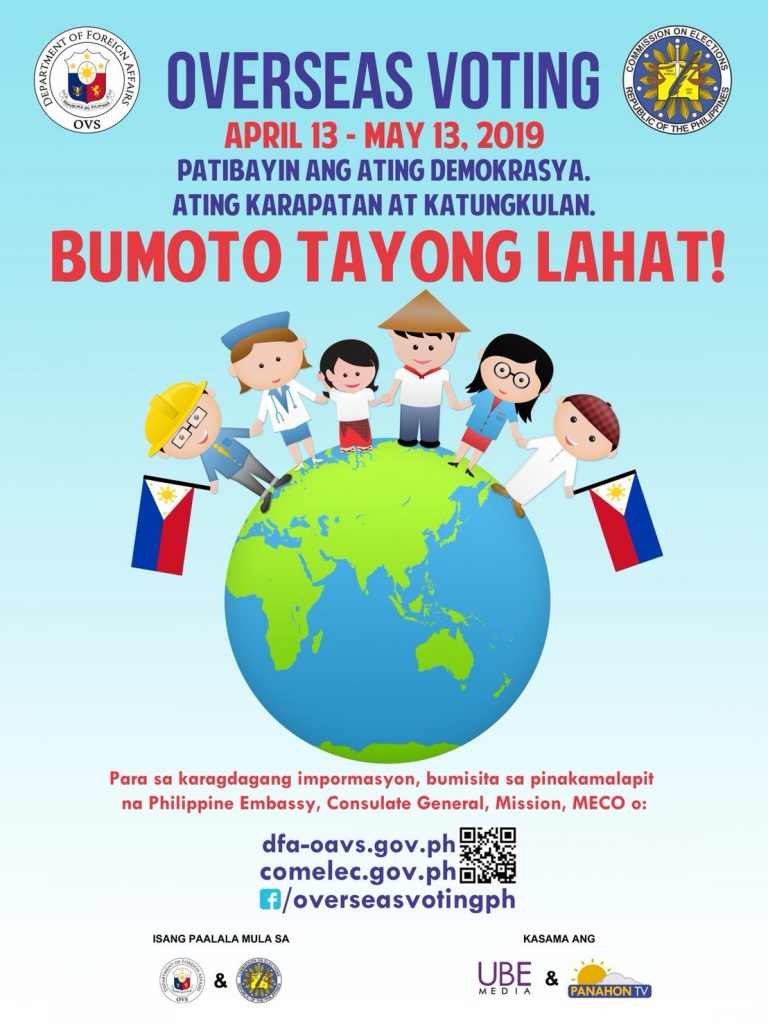 For Embassy's consular services, you may contact the following:


Telephone: +662-259-0139 to 40 or +662-258-5401 (office hours)
Hotline: +66-89-926-5954 (for extremely urgent cases)
Fax: +662-259-2809 or +662- 2597373
Email: bkkpe.consular@gmail.com

Featured Photo: Jared Villegas

[mashshare]